Key Lime Pie Parfaits are the perfect dessert for a shower or luncheon!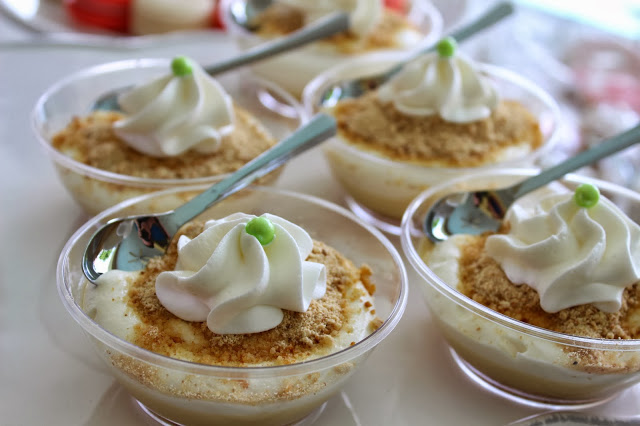 It has been a while since my last post… I am now 32 weeks pregnant (wow!), still working, and have been travelling or moving every weekend since September 9th. I went home for a baby shower, Mr. Love & Confections and I moved into a bigger place, went to an out-of-state wedding and then went to my best friend's bridal shower in South Florida. We have been very busy and I have been slacking greatly on the blog – my apologies.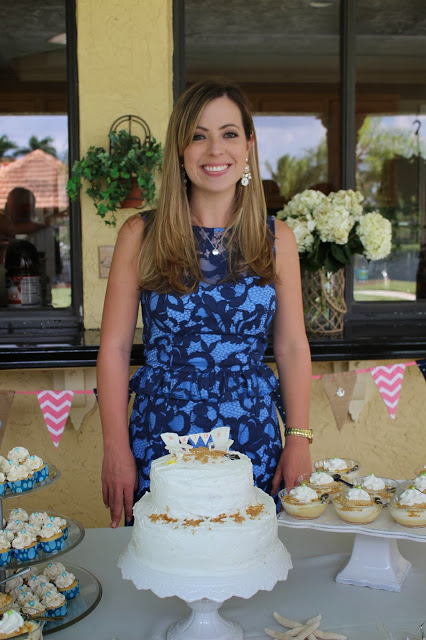 We don't have cool Fall weather yet here in Orlando. The high this week is 89 degrees and still feels like Summer. so much so, that I made some Key Lime Pie Parfaits for my best friend's Bridal Shower last weekend. It was cool and refreshing in the Miami heat. I think everyone enjoyed them and I love my miniature spoons. We had so much good food and a great time with family and friends.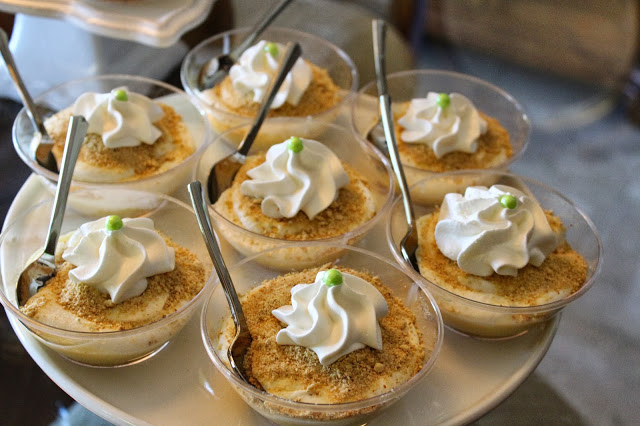 It was very important that I helped out with some desserts because her Bridal Shower is the only event I was able to participate in. We found out that Baby's due date is only 4 days after the wedding – which will be in the Florida Keys. I was supposed to be a Bridesmaid, but am now not even able to attend the wedding. It broke my heart when I had to tell her, but she was really happy for me that we were finally pregnant. I know she will make a beautiful Bride and am hoping to be able to Skype the ceremony and watch. All my Love and Best Wishes M!!!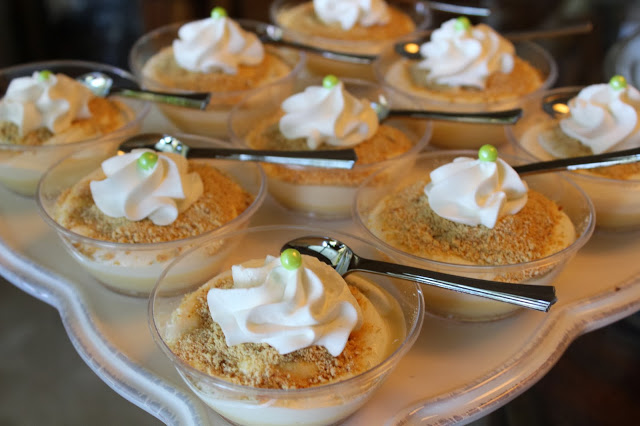 Key Lime Pie Parfaits
adapted from myrecipes.com
I doubled the original recipe and created 20 miniature parfaits
Key Lime Pie Parfait Ingredients:
– 1 cup Key Lime Juice
– 1/2 cup Granulated Sugar
– 4 large Eggs
– 2 -14oz cans Sweetened Condensed Milk
– 1 – 16oz container of Cool Whip, thawed
– 2 cups Graham Cracker Crumbs, plus more for garnish
– Green Sprinkles or other garnish
Key Lime Pie Parfait Directions:
– In a double boiler, or metal bowl over a pot of simmering water, combine the Key Lime Juice, Sugar, Eggs and Sweetened Condensed Milk. Cook until it thickens, about 12-20 minutes for such a large batch, or until it registers 160 degrees on a digital thermometer.
– Once cooked, place bowl in a larger bowl filled with ice water to cool the mixture quickly to room temperature, stirring occasionally. Refrigerate after cool, until use – preferably made the day ahead to have enough chill time.
– For assembly, take 1/2 of the Key Lime mixture and mix with 1/2 of the Cool Whip, set aside.
– Layer about 2 tablespoons Graham Cracker Crumbs in your dish, followed by a little less that 1/4 cup of the Key Lime mixture. Pipe the Key Lime lightened Cool Whip over that.
– Using a decorative large tip, pipe the remaining Cool Whip as the last layer. Sprinkle with some Graham Cracker Crumbs and garnish with your green Sprinkles. Enjoy!
Until next time,
LOVE & CONFECTIONS!