Candied Walnuts are the perfect topping for salads and veggies, desserts, or even enjoying them by the handful.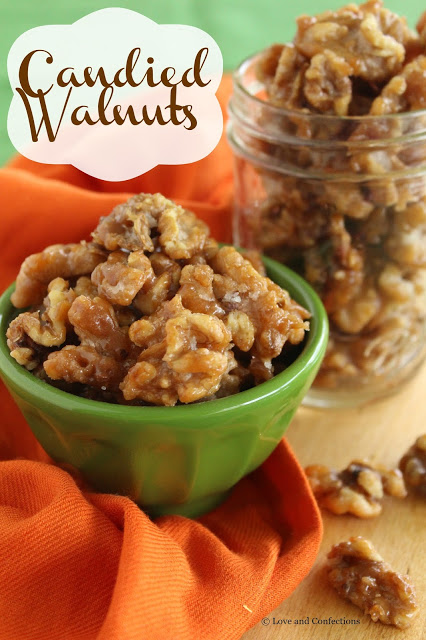 With the holidays approaching fast, sometimes a simple and delicious recipe is great to have on hand. Candied Walnuts is just that. It is so easy to make and is a great addition to a lot of dishes. If you use them at your family gathering, everyone is sure to notice the special touch.
I love having fun toppings on salads or desserts and Candied Walnuts are a great choice this time of year. The crunch of the walnut and sweetness of the coating meld perfectly with crisp salad, fresh mix-ins and a zesty dressing. They are also perfect on just about any dessert. From ice cream sundaes to pies and cheesecakes, you really can't go wrong with Candied Walnuts. You should definitely come back next Tuesday to see what I topped with these Candied Walnuts – so delicious and perfect for the season!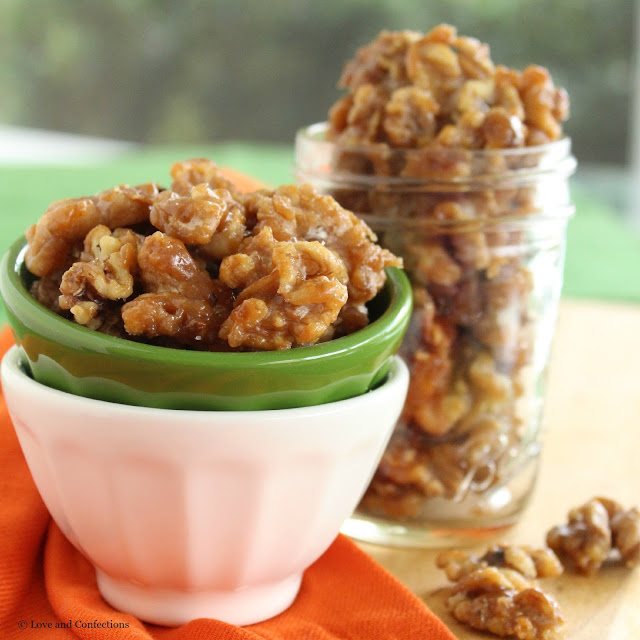 Today I am celebrating a Virtual Surprise Baby Shower for Lauren from Sew You Think You Can Cook. I have worked with Lauren on various events over the past couple years. We both participate in #SundaySupper and #BundtBakers. She has also worked with me on some of my events, like #PiDay and #BrunchWeek. Lauren is a sweetheart and I hope to one day meet her in real life, and not just call her a virtual blogging friend. Congratulations on your new little bundle of joy and best wishes for a speedy and easy delivery!
Candied Walnuts
A Love and Confections original recipe
Click here for a printable recipe
Candied Walnut Ingredients:
– 1 tablespoon salted Butter
– 3/4 cup extra fine Granulated Sugar
– 2 cups Walnut halves and pieces
Candied Walnut Directions:
1. Place a large piece of parchment paper on your counter and have 2 forks ready.
2. In a large, non-stick saucepan, place the Butter and Sugar in the pan, on medium-high heat, and stir together with a heat-proof spatula. Once the butter starts melting, add in the Walnuts. Stir, almost constantly for 5-10 minutes, until the sugar slightly caramelizes and coats all of the walnut pieces.
3. Carefully pour the candied nuts onto the parchment and with the two forks, separate them into individual pieces before they dry completely. You will want individual pieces of nuts and not have them stuck together. Store in an airtight container for up to a week. Enjoy!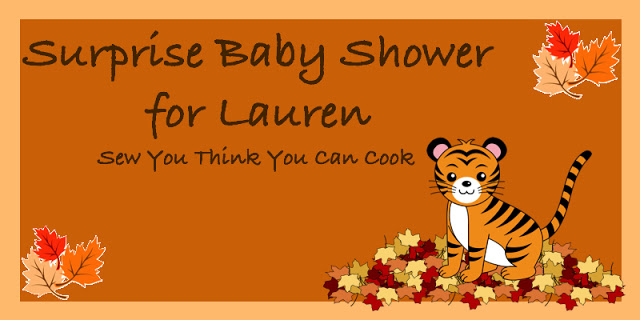 Congratulations Lauren!
Until next time,
LOVE & CONFECTIONS!