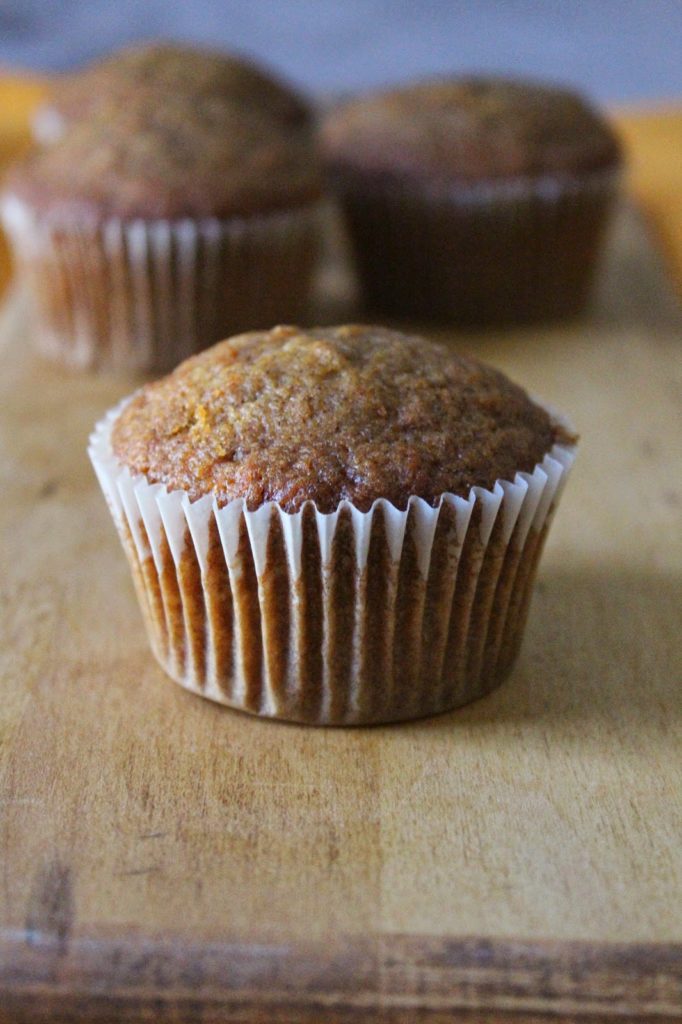 I don't know about you, but I L-O-V-E carrot cake. There is something about eating it that just feels right. I love it as a celebration cake – sheet cake, layer cake, loaf, muffins. I can't think of a way that I don't like carrot cake – especially when it is topped with a delicious cream cheese frosting.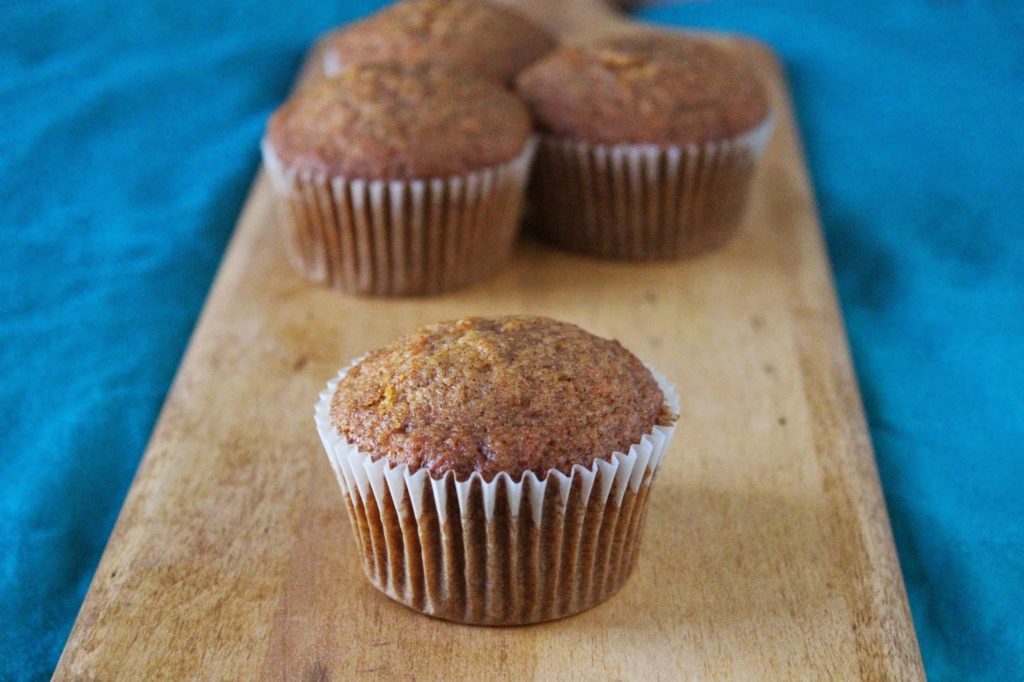 Sometimes I put nuts in my carrot cake. I usually use walnuts, but decided to make a nut-free recipe today. These muffins are great warm, right out of the oven with some butter. I sometimes cut mine in half, put it in the toaster oven, then top it with some whipped cream cheese!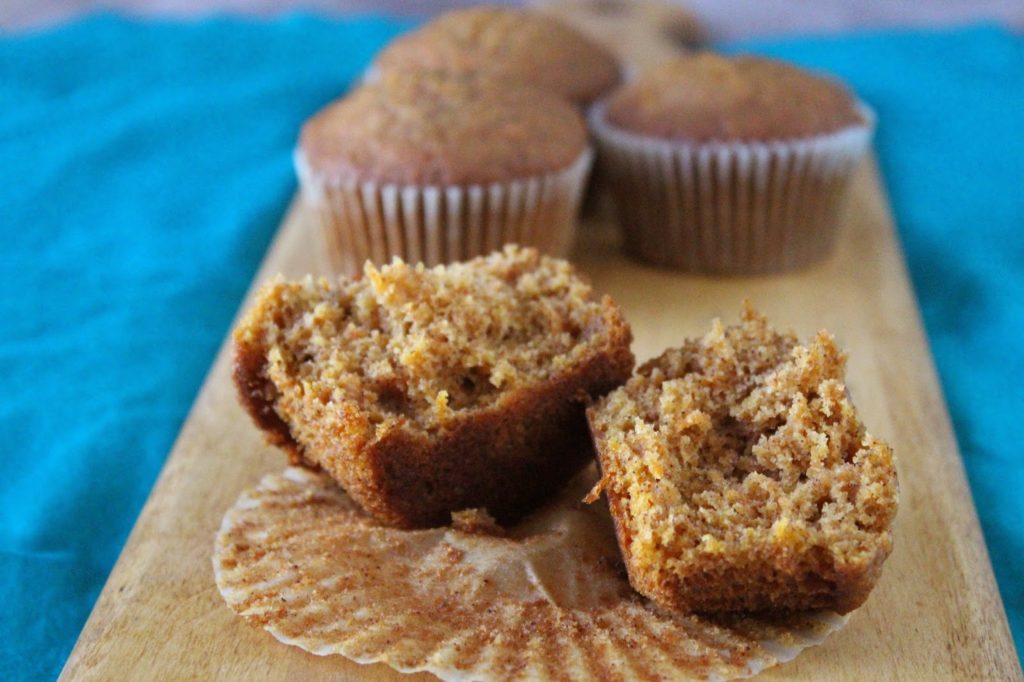 Carrot Cake Muffins
adapted from a culinary school recipe
Carrot Cake Muffin Ingredients:
– 15 ounces All Purpose flour
– 2 teaspoons Baking Powder
– 2.5 teaspoons Baking Soda
– 2 teaspoons Salt
– 1 tablespoon ground Cinnamon
– 2 sticks Unsalted Butter, room temperature
– 8 ounces Granulated Sugar
– 8 ounces Brown Sugar
– 4 large Eggs
– 2 teaspoons Vanilla Extract
– 1 pound Carrots, peeled and grated
– 5 ounces chopped Walnuts (optional)
Carrot Cake Muffin Directions:
– Heat oven to 325F. Line cupcake tins with wrappers or coat using baking spray.
– Sift together Flour, Baking Powder, Baking Soda, Salt and Cinnamon and set aside. If using walnuts, add them into the flour mixture now, so they get coated and won't sink to the bottom of the batter once mixed in.
– Cream Butter, Granulated Sugar and Brown Sugar in the bowl of your stand mixer.
– Add Eggs, one at a time, scraping down the sides of the bowl after each addition
– Add Carrots and mix until incorporated.
– Slowly add the flour mixture into the batter and mix well.
– Portion into baking cups using a scoop to have uniform muffins.
– Bake for 25-30 minutes or until done when a toothpick stuck into the center comes out clean.
Until next time,
LOVE & CONFECTIONS!
Disclaimer: I received some packages of carrots from Gimmway Farms for #Brunchweek. I was not compensated for this post. All opinions are my own.