Your favorite Crème Brûlée dessert is now in cookie form. Vanilla-flecked sugar cookie cups are filled with a smooth homemade pastry cream, then topped with crunchy caramelized sugar for a portable and bite-sized treat.
This sponsored post is written on behalf of
Dixie Crystals
. All opinions are my own.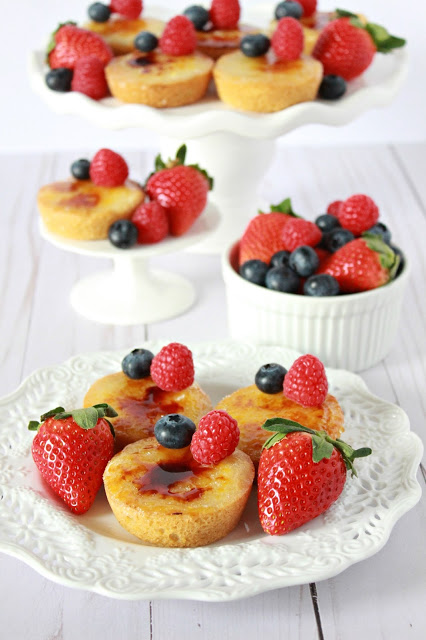 Crème Brûlée is most probably in my top 3 favorite desserts, alongside eclairs and ice cream. The smooth, creamy custard topped with caramelized sugar just beckons to be cracked with a spoon into a hundred little pieces. I love the texture combination of crème brûlée – silky smooth and crunchy.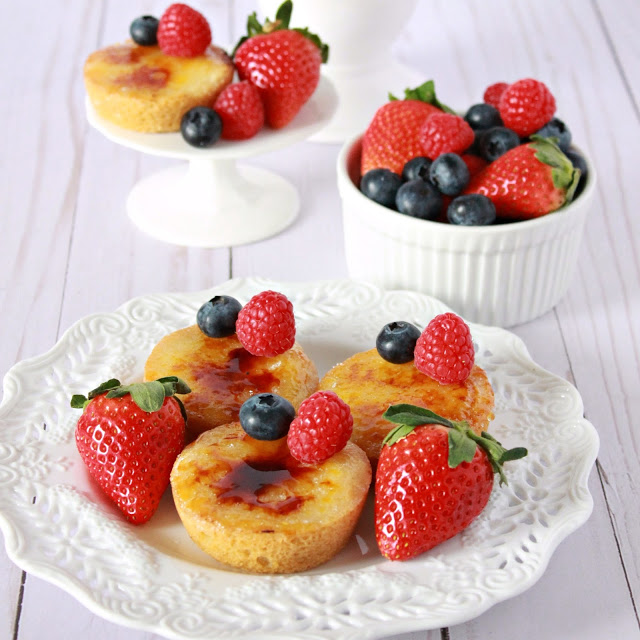 Making crème brûlée isn't too difficult, but I wanted to make it bite-sized and in cookie form. What better way to have the best of both worlds than with a cookie cup. The cookie cup holds the perfect amount of pastry cream – no need to bake the custard here since it's already cooked in a pot. It also makes the top nice and flat to sprinkle and caramelize sugar on, just like the traditional dessert.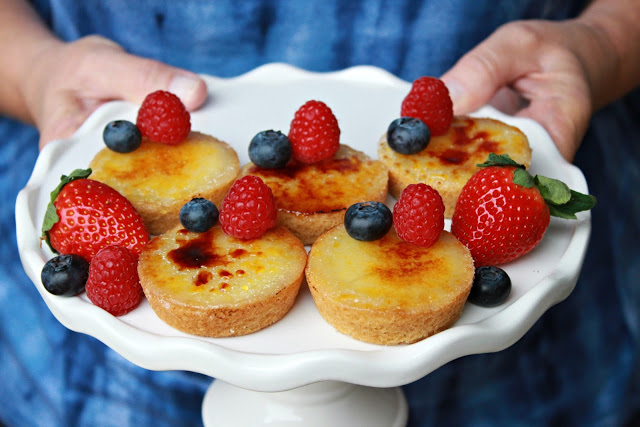 To caramelize the sugar, you need a torch. Because of the cookie base and pastry cream, it can't go in the oven under the broiler, like some recipes call for. A small crème brûlée torch is fine if you don't use it often. I opt for a hardware store torch, because I use it for crème brûlée and toasted meringue quite a bit. As always, when playing with fire, please keep a fire extinguisher handy – we own one for the sole purpose of torching sugar and meringue, just in case.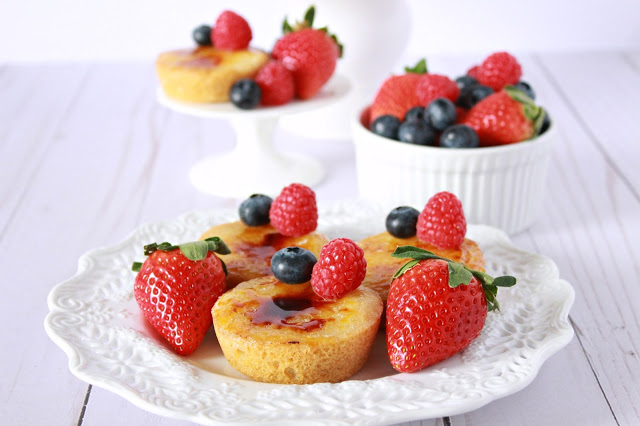 I have an ongoing relationship with Dixie Crystals as a recipe developer and brand ambassador. Thank you for supporting the brands that make Love and Confections possible. This post may contain Amazon Affiliate links – if you make a purchase after clicking the link, the price will not be higher, but a portion of the sale will go towards the sustainability of this website. As always, all opinions are my own.