Heart-shaped Cookie Boxes are almond-scented sugar cookies stacked to hide a sweet surprise inside. These are perfect for Valentine's Day, or any special occasion.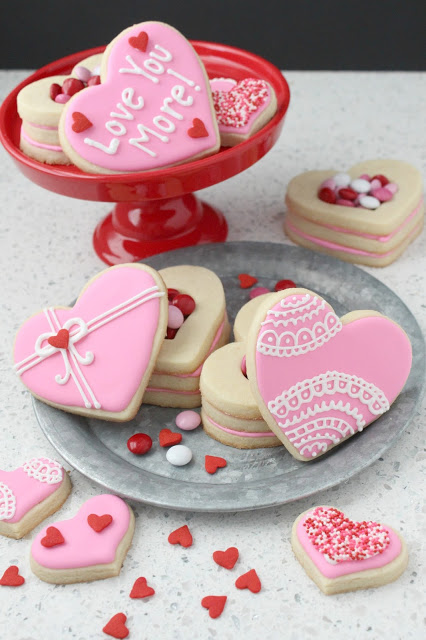 Valentine's Day has always been a special holiday since KB and I were little. Our parents always gave us little presents and we had a nice family dinner together. I have always loved Valentine's day even before I started celebrating it with Mr. L&C. I know it sounds cheesy but I love Love.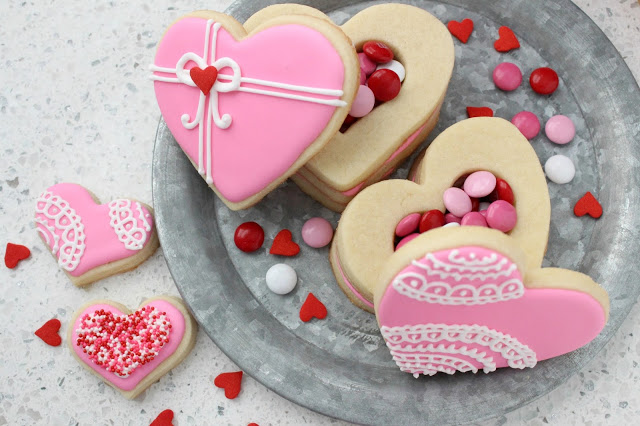 This year, Toddler L&C is starting to realize what holidays actually are, so it has been a lot of fun. My Mom surprised her with some arts and crafts for Valentine's Day – they made a heart paper chain and some necklaces with heart-shaped beads. She had a blast making all her Valentine's crafts so I knew I wanted to make her some special treats to celebrate.
She was so surprised and loved Mommy's heart cookies. She kept trying to eat them before I photographed them, so I gave her some of the decorated inside hearts – the ones that you cut out for the middle layer. Don't waste that dough, just put it on the same cookie sheet and bake it all together. They are the perfect snack for little hands.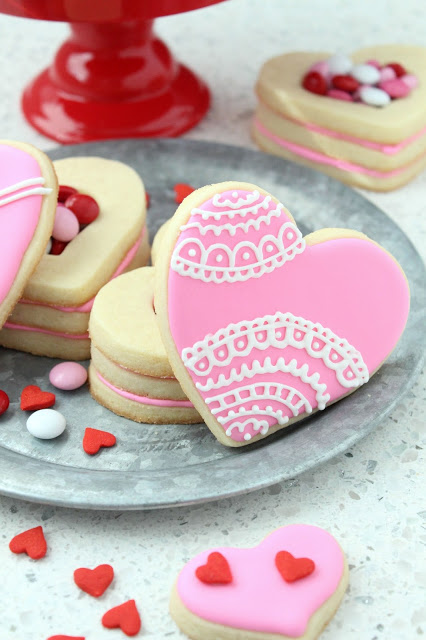 These Heart-Shaped Cookie Boxes are the such a cute treat, especially since it can hold surprise sweets. Conversation hearts or chocolate pieces are great fillings. You could even pour sprinkles inside. The royal icing decoration can be customized to any color.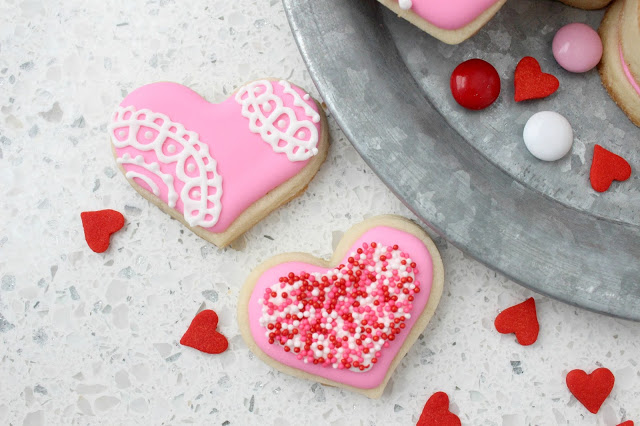 I knew I wanted my hearts to match the candies inside, so I went with pink. I saved some white royal icing for the intricate designs. The lace is my favorite and I can't wait to make more cookies like that. I hope you have a Happy Valentine's Day!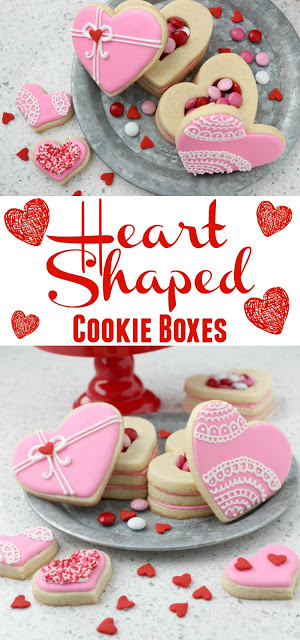 I have an ongoing relationship with Dixie Crystals as a recipe developer and brand ambassador. I receive product, coupons and/or compensation for posts featuring their products. Thank you for supporting the brands that make Love and Confections possible. As always, all opinions are my own.