No-Churn Pumpkin Spice Ice Cream is easy, delicious and the perfect Fall treat!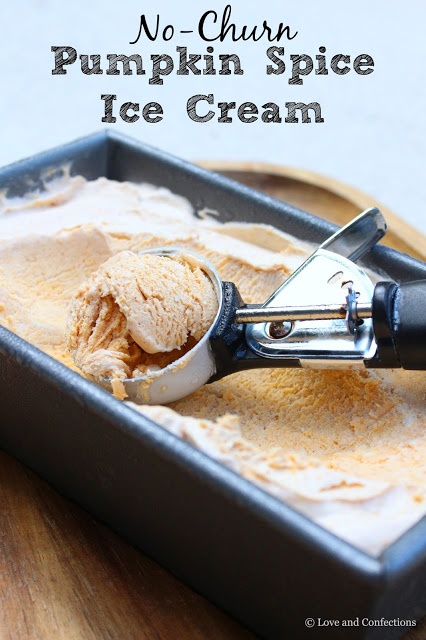 #Pumpkinweek is almost over, but I couldn't finish without making one of my favorite treats – ice cream. Some people may question a pumpkin ice cream, but here in Florida, it's still hot and we are not experiencing Fall weather yet.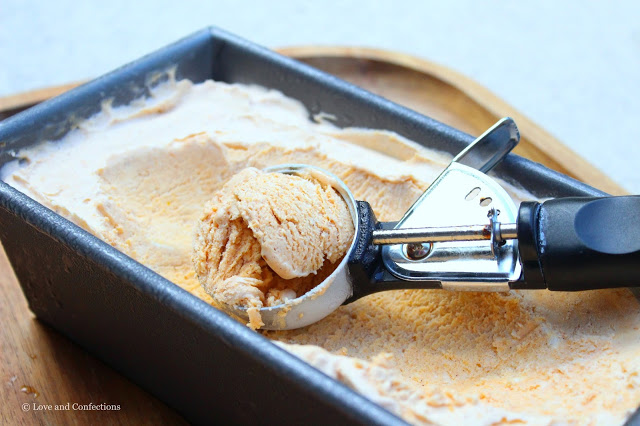 This recipe is such an easy way to enjoy some delicious ice cream with almost no work involved. I actually had my stand mixer do most of the work, whipping the heavy cream. The rest is a simple mixing of ingredients in one bowl, pouring into a container, and freezing. In a few hours, you have a delicious treat!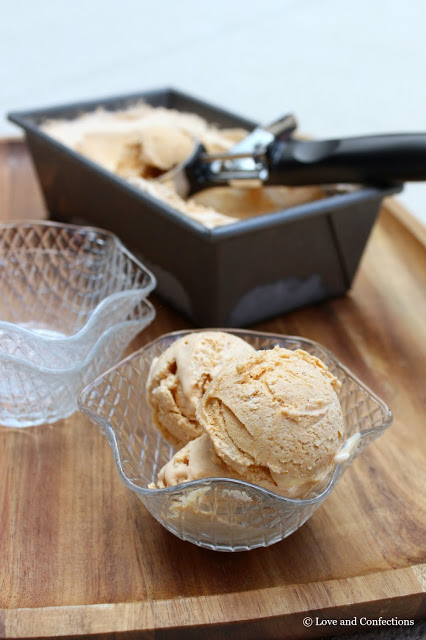 I love making no-churn ice cream just as much as regular ice cream and custard. With so many delicious flavor combinations, there is something for everyone. I think this ice cream would be perfect on either pumpkin or apple pie too!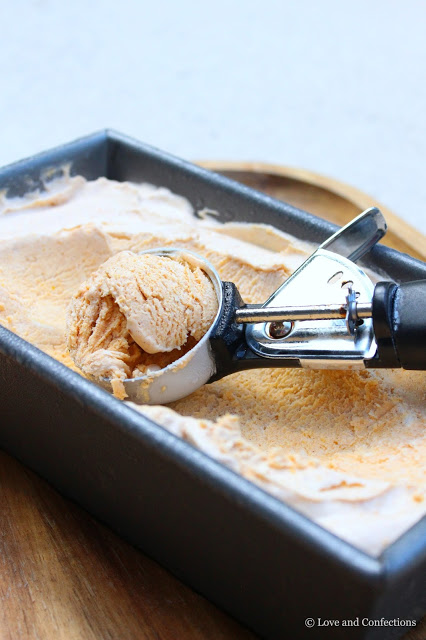 No-Churn Pumpkin Spice Ice Cream
By Love and Confections
Published 10/06/2016
No-Churn Pumpkin Spice Ice Cream is easy, delicious and a perfect Fall treat!
Ingredients
2 cups heavy whipping cream
1 (14 ounce) can sweetened condensed milk
1 cup pumpkin puree
1 teaspoon vanilla extract
1 teaspoon pumpkin pie spice
Instructions
Whip heavy cream to stiff peaks in your stand mixer. In a medium bowl, while the cream is whipping, combine the sweetened condensed milk, pumpkin, vanilla and pumpkin pie spice. Gently fold the whipped cream into the pumpkin mixture. Pour into freezer safe container and freeze a minimum 6 hours
Prep Time: 00 hrs. 05 mins.
Total time: 5 mins.
Tags: pumpkin, pumpkin spice, ice cream
Here are more #PumpkinWeek treats:
Chocolate Chip Pumpkin Mug Cake from The Bitter Side of Sweet.
Family Favorite Pumpkin Chocolate Chip Bread from Cooking With Carlee.
No-Churn Pumpkin Spice Ice Cream from Love and Confections.
Pumpkin Coconut Curry with Chicken from Making Miracles.
Pumpkin Donuts from Palatable Pastime.
Pumpkin Empanadas from A Day in the Life on the Farm.
Pumpkin Magic Bars from Hezzi-D's Books and Cooks.
Pumpkin Seed Brittle from Gluten Free Crumbley.
Sopa de Abobora from Culinary Adventures with Camilla.

Until next time,
LOVE & CONFECTIONS!