Semi-Homemade Pumpkin Butter is sweet, full of warm Autumn spices and extremely easy to make.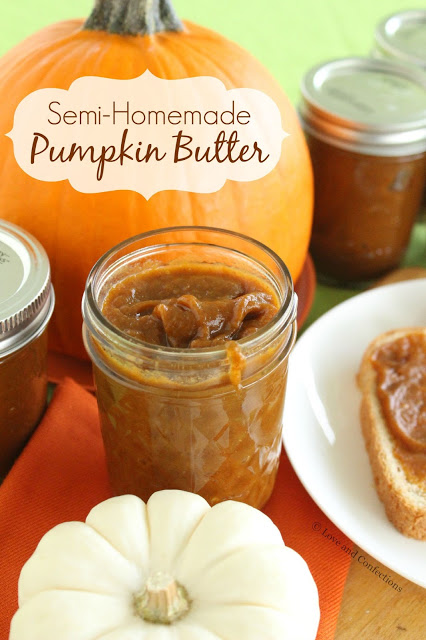 #PumpkinWeek is here again and I can't be more excited. 19 Bloggers have come together to celebrate all things pumpkin! We will be sharing 65 pumpkin-filled recipes over the course of the week. Be sure to come back every day to see all the delicious creations – from muffins to cakes, cocktails, breakfast baked goods, savory pastas and stews, and gluten-free recipes too. You can also find these great recipes and more on Love and Confections' #PumpkinWeek Pinterest Board!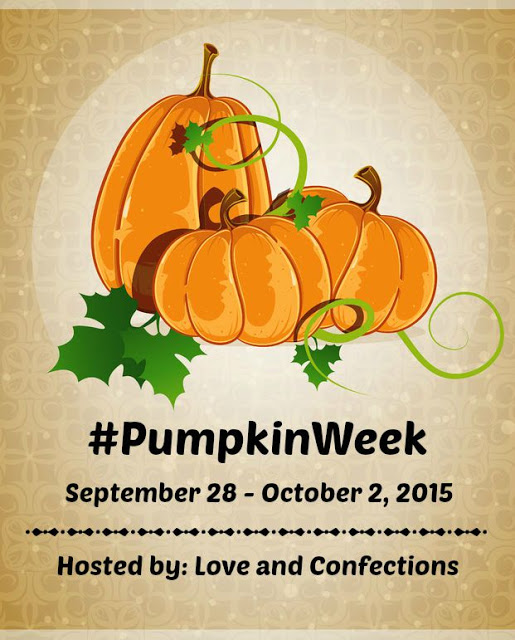 I have been a canning fiend over the Summer, creating Strawberry Jam, Blueberry Jam, Cherry Jam, and Fig Jam. Homemade Pumpkin Butter has been on my Fall to-do list, and what better day to share it then the first day of #PumpkinWeek. Making your own pumpkin puree is easy, but with an active toddler and only a few hours a day to get everything done, I took the easy route and used a can of pumpkin puree as the base for my butter. Now don't be fooled, if you've never had it before, because Pumpkin Butter doesn't actually contain butter – it's named for the smooth consistency.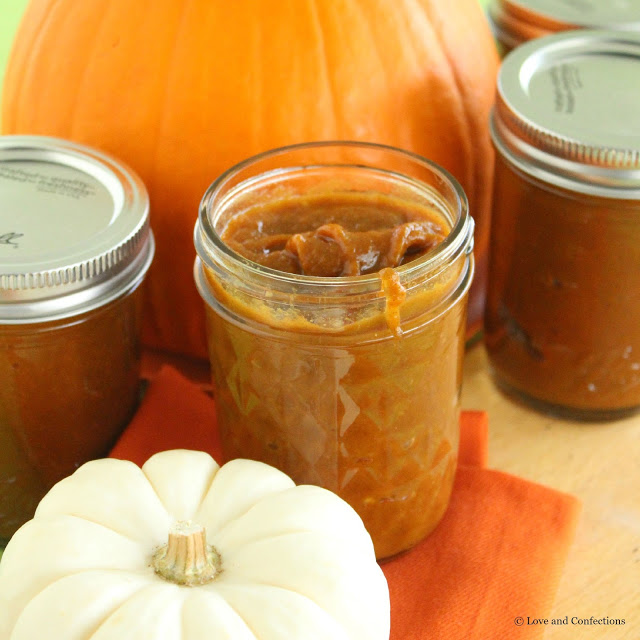 Four simple ingredients plus 30 minutes gets you delicious mason jars full of Fall flavor! Be extra careful when cooking the pumpkin – I used a splatter screen because hot, bubbly pumpkin puree really hurts if it gets on your skin – ask me how I know.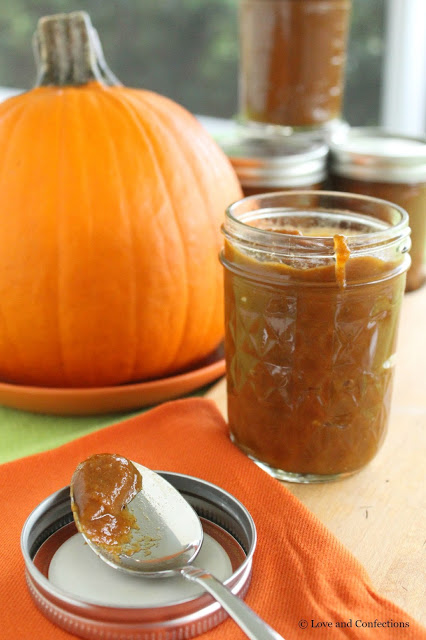 One important thing to remember about Pumpkin Butter is to not can in the traditional hot water bath. Both the USDA and the National Center for Home Food Preservation both agree that when pumpkin flesh is cooked down, it becomes extremely dense and difficult for heat from canning to fully penetrate the butter. Basically, the pumpkin may not get to the needed temperature to kill botulism spores. It is also a low-acid vegetable, which is also an environment for potential botulism. Don't let this deter you, though. Making pumpkin butter is safe, and it can be stored in both the refrigerator or the freezer.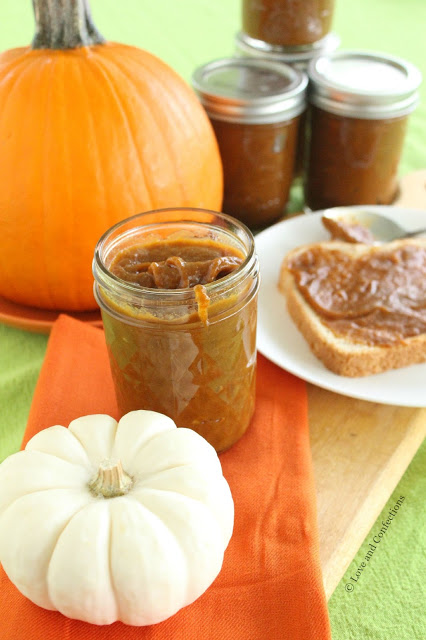 Semi-Homemade Pumpkin Butter
Adapted from AllRecipes
Click here for a printable recipe
Yield: 5 half-pint jars
Semi-Homemade Pumpkin Butter Ingredients:
– 1 29 ounce can of Pumpkin Puree, not pumpkin pie filling
– 1 cup Apple Cider
– 1 & 1/2 cup Light Brown Sugar
– 1-2 tablespoons Homemade Pumpkin Pie Spice
Semi-Homemade Pumpkin Butter Directions:
1. In a medium-large saucepan, combine the Pumpkin, Cider, Brown Sugar and Pumpkin Pie Spice. Whisk to combine.
2. Heat on medium-high until it comes to a boil. It will not be a rolling boil, because the pumpkin is dense. It will be like bubbles popping and splattering. To avoid getting burned, please use a splatter screen, so the steam can evaporate.
3. Cook for 30 minutes, until it is thick, stirring frequently. Remove from the heat and let it cool completely before placing in jars.
4. Store in the refrigerator for up to 2 weeks or in the freezer for up to 3 months. Enjoy!
Until next time,
LOVE & CONFECTIONS!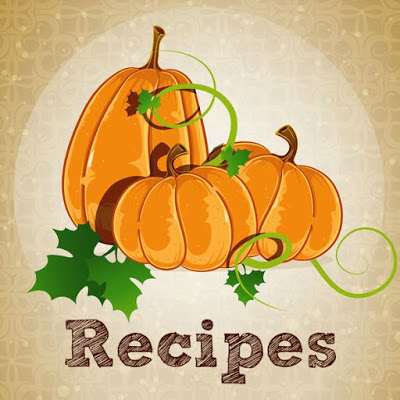 #PumpkinWeek Day 1 Recipes: