Watermelon and water combine for a refreshing and delicious way to get your daily water requirement!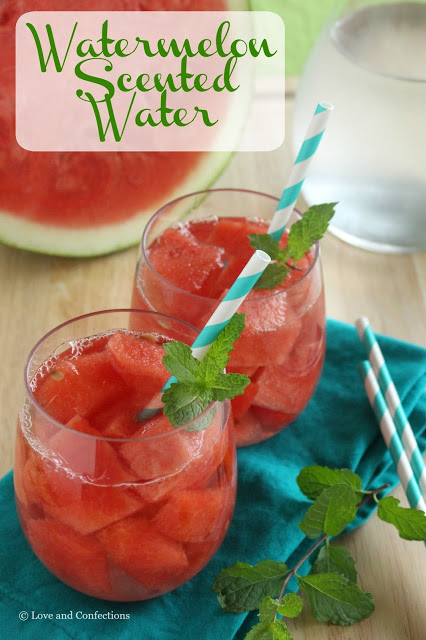 Summer is here and watermelons are abundant. I can't recall a backyard barbecue where we didn't have fresh slices of watermelon. Nowadays, I try to get more than the recommended 8 glasses of water a day, but sometimes I am craving a sweet drink. This Watermelon Scented Water definitely curbs my cravings.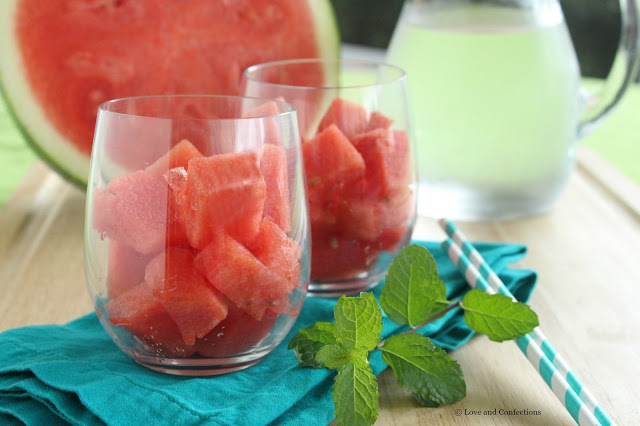 The watermelon infuses the water and gives it a slightly sweet, and glorious Summer taste. It's so easy to create delicious combinations of flavored water, like my Cucumber Mint Water and Blueberry Lemon Water.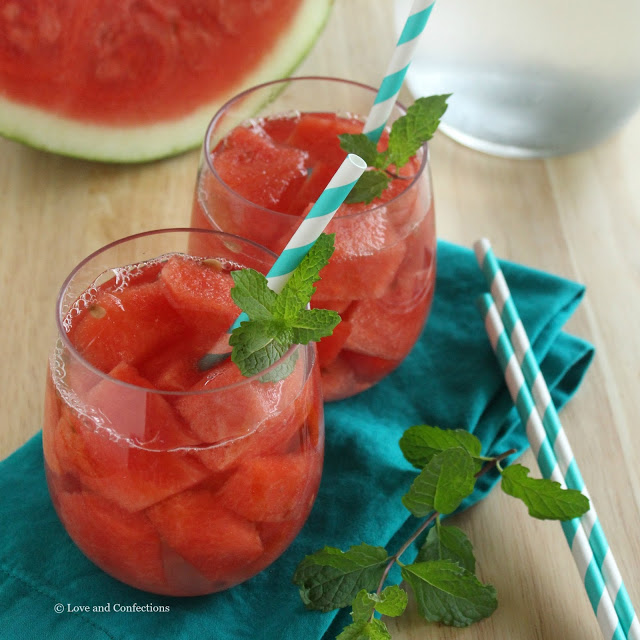 Try and make your own fruit flavored water – it is refreshing and invigoration, especially if you are used to sodas or other types of beverages. I love brightening water up with fresh fruits, vegetables, and herbs. There are hundreds of combinations to try, and they all make drinking water more fun and delicious.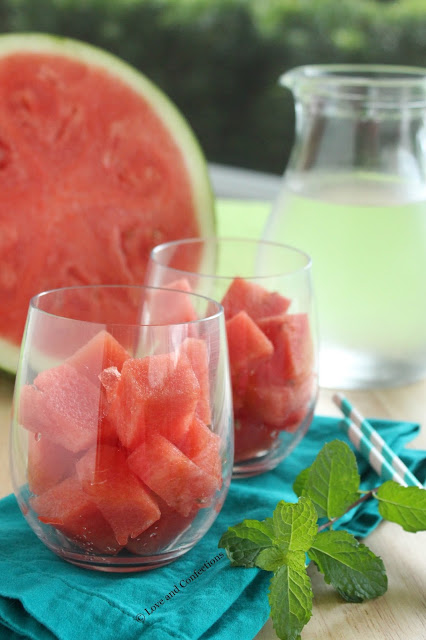 Watermelon Scented Water
from Love & Confections
Watermelon Scented Water Ingredients:
– 2 cups Seedless Watermelon, cubed
– 4 cups Water
Watermelon Scented Water Directions:
1. Place Watermelon in pitcher and cover with Water.
2. Let it sit a few hours in the refrigerator before drinking – so the water gets all the nice watermelon flavor.
Until next time
LOVE & CONFECTIONS!