I am so happy to be participating in Brianne from Cupcakes & Kale Chips Twelve Guest Posts & Roundups of Christmas Giveaway. You can enter below or head on over to her blog to enter and come back on December 9th to see what yummy recipe I created!.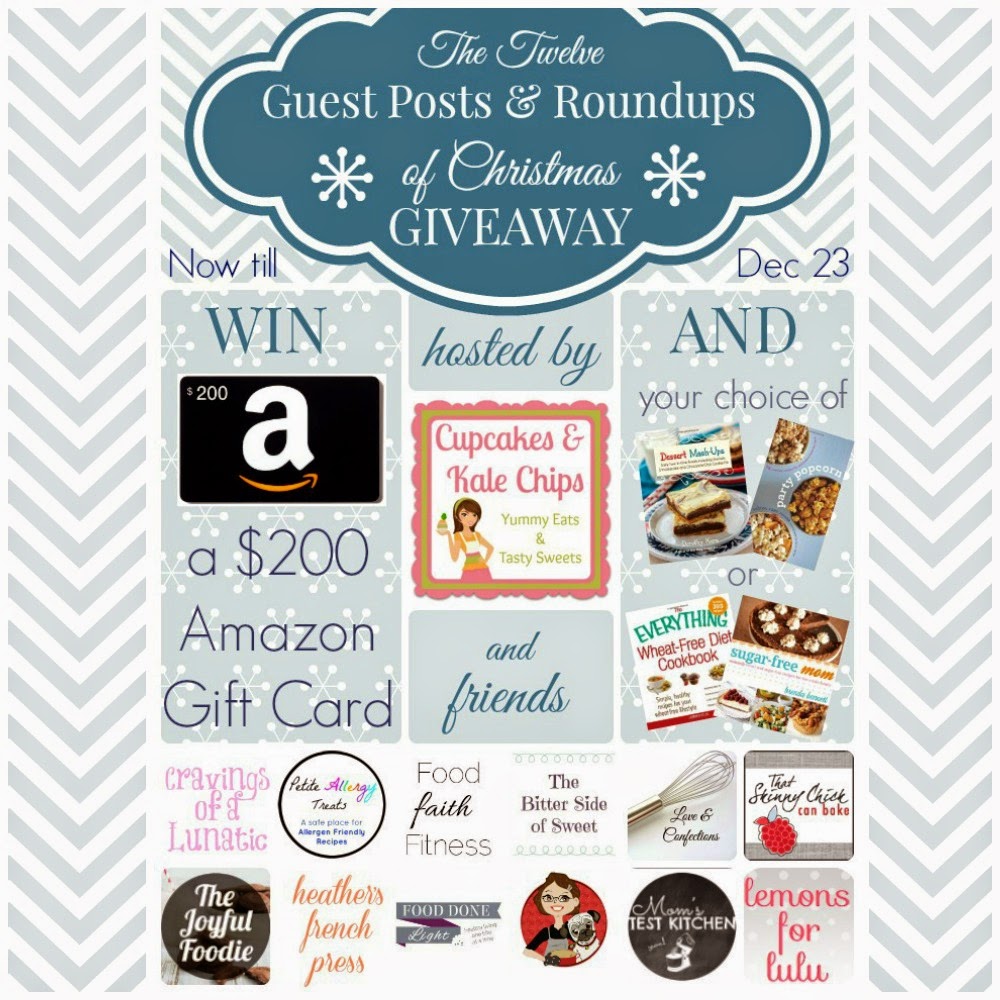 Since it's Thanksgiving today, it's time to start spreading some holiday cheer, so Merry Christmas, Happy Hanukkah, Hammy Kwanzaa, and an all around Happy Holidays! There is a full month of round-ups and some great prizes too!
Twelve Guest Posts & Roundups of Christmas Giveaway!
Just like Brianne's usual mix of healthy eats and decadent treats, these guest posts will feature a little of everything. Check out this lineup…
In addition, we are giving you the chance to win a $200 Amazon Gift Card, plus your choice of two cookbooks: Dessert Mashups by Dorothy Kern
AND Party Popcorn by Ashton Swank
OR The Everything Wheat-Free Diet Cookbook by Lauren Kelly
AND Sugar-Free Mom by Brenda Bennett
. (P.S. those are affiliate links, in case you can't wait and want to buy any of these cookbooks NOW!). Giveaway is open to U.S. residents 18 years of age and older, and you have till 11:59 pm on December 23rd to enter. Don't worry – we'll remind you all month And make sure you come back throughout the month to check out all of the December deliciousness!
Until next time,
LOVE & CONFECTIONS!