Summer is in full swing and my Little plays outdoors as much as possible. I always try to have a healthier snack, like Stonyfield Organic Kids Pouches, and good sun protection on hand. Here is my list of 15 great playground snacks!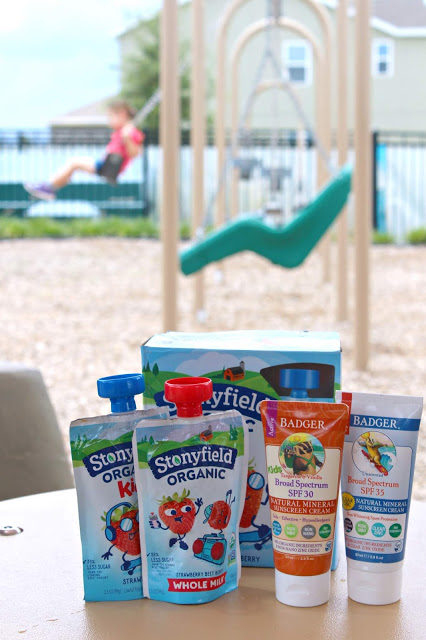 Whether we are by the pool, at the playground, or having an outdoor adventure with friends, I am always prepared with snacks and sunscreen. I love that Stonyfield partnered with Badger Balm for this post. Stonyfield is my family's favorite yogurt. Stonyfield has had a mission of healthy planet, healthy food and healthy people since their start in 1983 as a small organic farming school in Wilton, NH.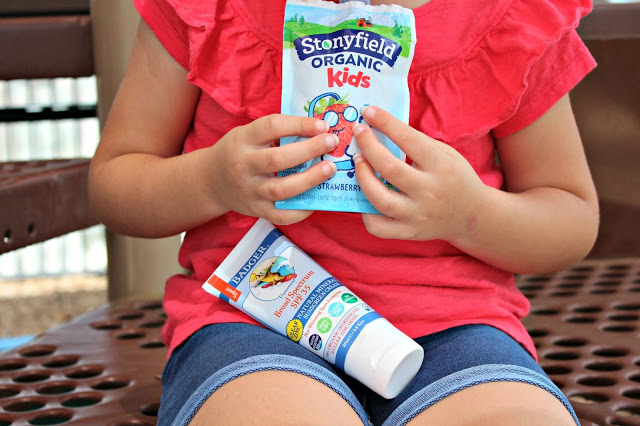 Stonyfield Organic Kids and Whole Milk Yogurt Pouches are made without the use of toxic persistent pesticides or GMO's that means it's not only good for you but good for the planet too. And because it's Stonyfield, you know it's delicious.
1. 25% to 35% less sugar than the leading kids' yogurt!
2. Yogurt made with live active cultures.
3. A perfectly portable, resealable format for healthy snacking anytime, anywhere.
4. Pouches come in kid-approved flavors like Strawberry, Strawberry Banana, Blueberry, Vanilla, Strawberry Beet berry, Pear Spinach Mango and our new flavor Choco-Mooo.
5. Stonyfield Organic is always, USDA Organic, pasture raised, Non-GMO Project verified, Kosher certified and gluten free.
6. Both Stonyfield and Badger Balm are B-Corp Corp Certified. B Corps are for-profit companies certified by the nonprofit B Lab to meet rigorous standards of social and environmental performance, accountability, and transparency.
Badger Balm, which is a B-corp just like Stonyfield. Their mission is to create fabulously pure and effective products of the highest natural quality, based on simplicity and thoughtful preparation, with the intention to protect, soothe and heal. They run a business that is fun, fair and profitable; where money is fuel, not a goal; and where their vision for a healthier world finds expression through the way they work and through the way they treat each other and the people they serve.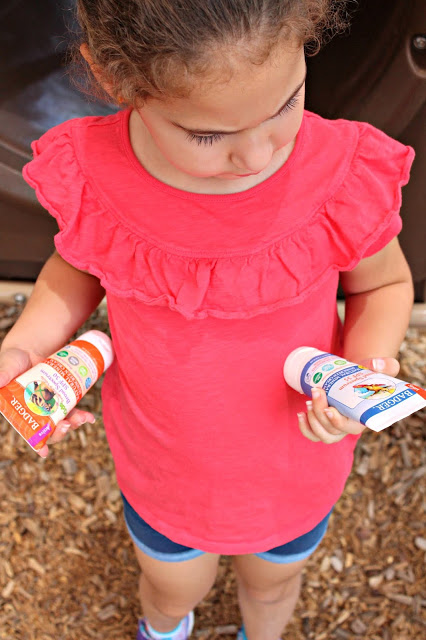 Florida weather has been pretty rainy lately. We can almost guarantee a storm every day, but until that storm hits we have had some pretty hot and sunny days. I live in one of the higher parts of Central Florida, so a lot of times it will be raining around us but we are in full sun. Skin protection is a priority when we have outdoor activities, and having a non-GMO, clear zinc biodegradable natural mineral sunscreen cream with 80 minutes of water resistant makes our playtime outdoors even better.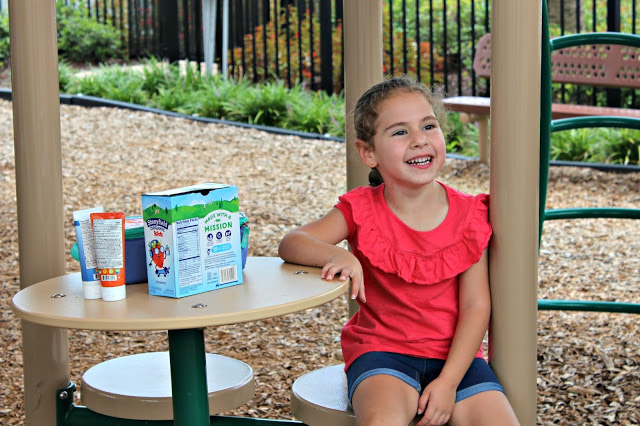 I eat Greek yogurt almost every day in my smoothies and use Stonyfield Yogurt regularly in my baking. My Little One usually has a Stonyfield Organic Kids Pouch in the morning, or as an afternoon snack if she doesn't eat one as breakfast.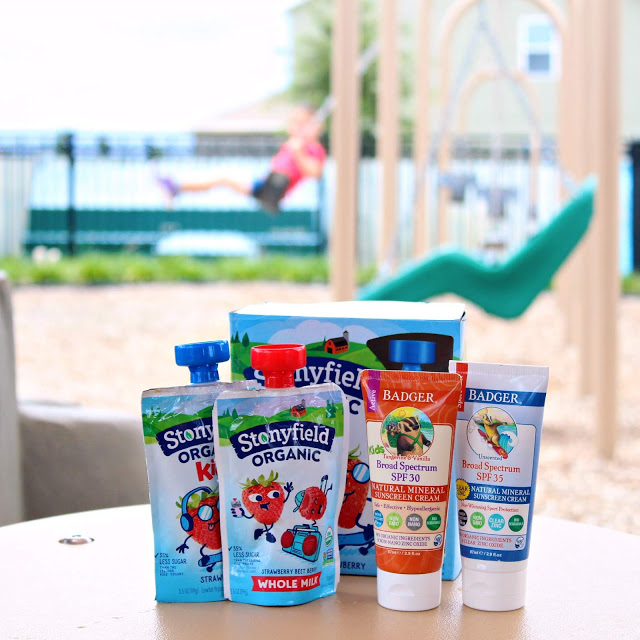 I love having an easy to grab snack if we're on the go, or something I can bring to play-dates. When I plan an adventure to the park, I usually pack a small cooler with Stonyfield Organic Kids Pouches (Strawberry Beet Berry is the Little's favorite) and a few of our favorite snacks to share with friends!
Here's a list of some of my favorite playground snacks: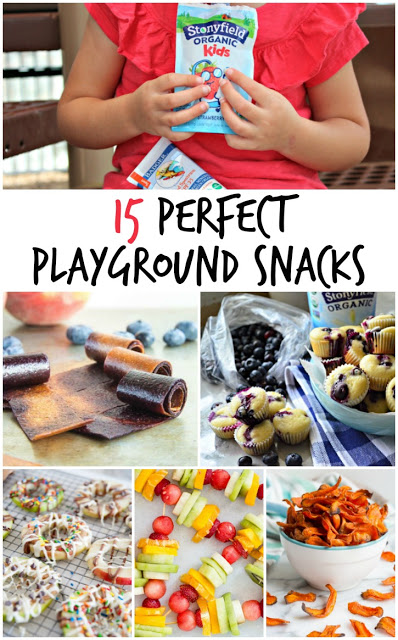 Until next time,
LOVE & CONFECTIONS!