There is nothing like a warm chocolate chip cookie and these Almond Chocolate Chip Cookies are easy to whip up for an afternoon snack or dessert for the big game!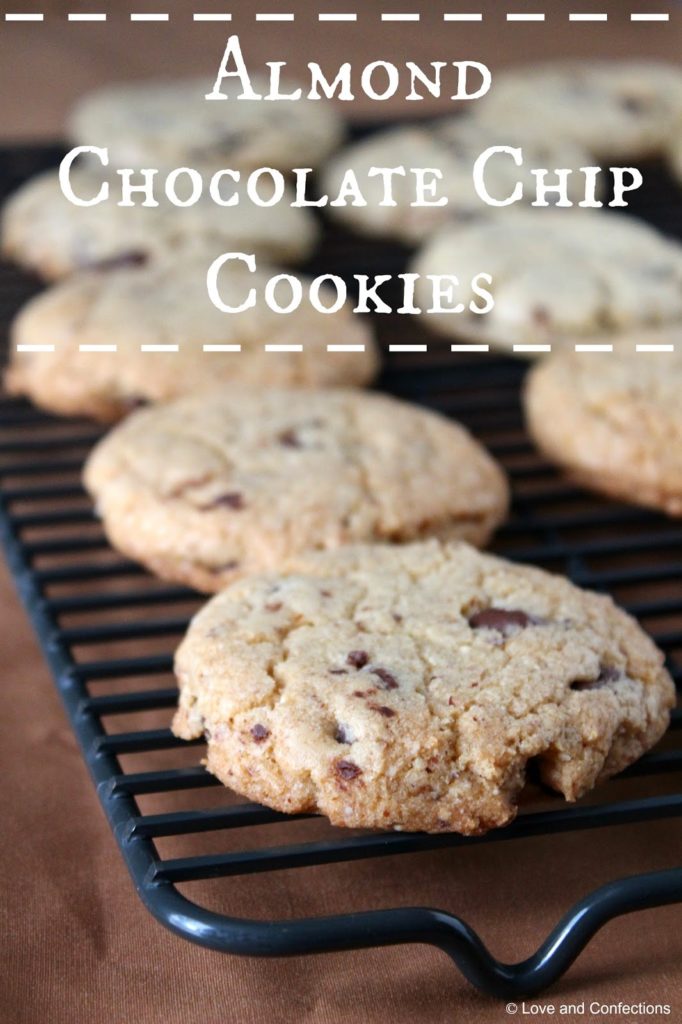 Welcome to #10DaysofTailgate hosted by Culinary Adventures with Camilla! There are nearly two dozen bloggers with over one hundred recipes to inspire you through an entire tailgating season. From Chili, Meatballs and Wings to Sangria, Pretzels and some sweet Desserts, we have all your tailgating recipe needs covered. #10daysofTailgate runs from September 20th through September 30th. A huge thank you goes to our event sponsors who have graciously donated prizes for our readers. There are fourteen different prize packages so make sure you enter the rafflecopter HERE and check back throughout the event for all the. Don't forget to follow the hashtag on Twitter too.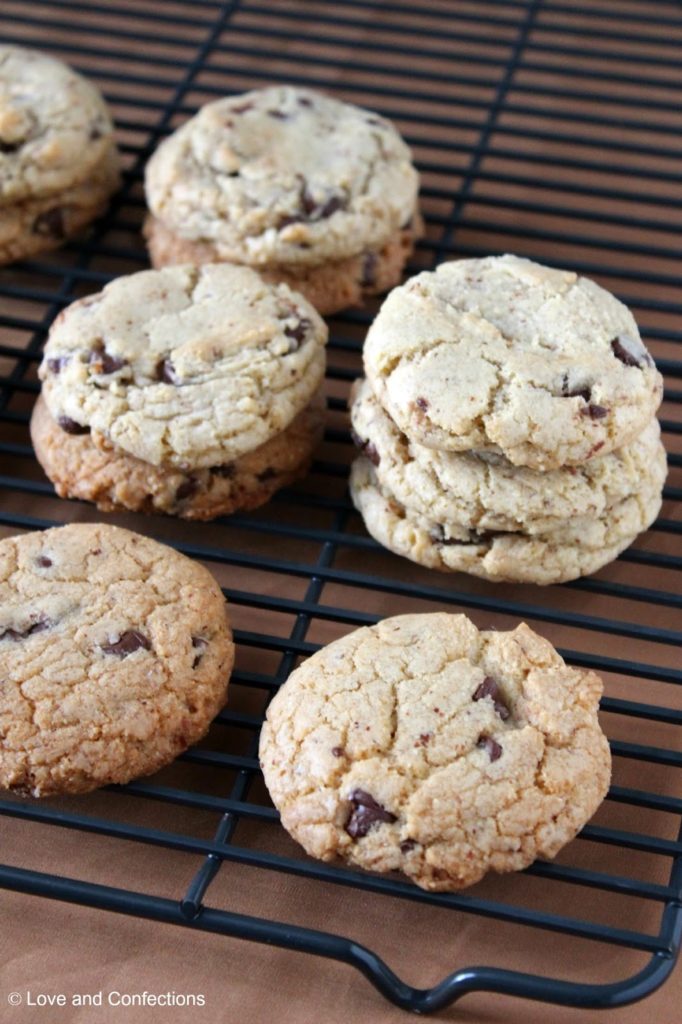 A warm, gooey, sweet, hint of salt, chocolate chip cookie is one of my weaknesses. Who can resist one right out of the oven. I will be the first to admit that I have not waited until they were cooled, or even completely solid, to snatch one off a cookie sheet. When I did that it was like eating delicious chocolate-y lava, but like I said, who can resist a fresh baked cookie.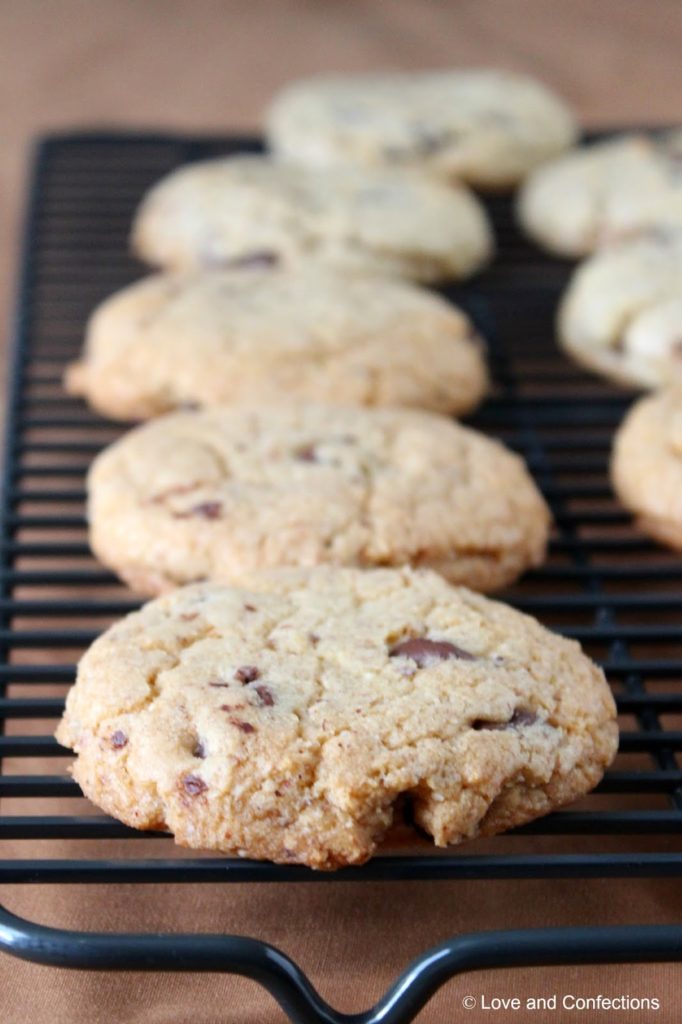 I do love the traditional chocolate chip cookie, but it is fun to add a twist to it every so often. The almond meal gives it a great nutty flavor and texture that I absolutely loved. I only made one batch of these, but I will be doubling it, at least, the next time I bake them. These cookies went fast!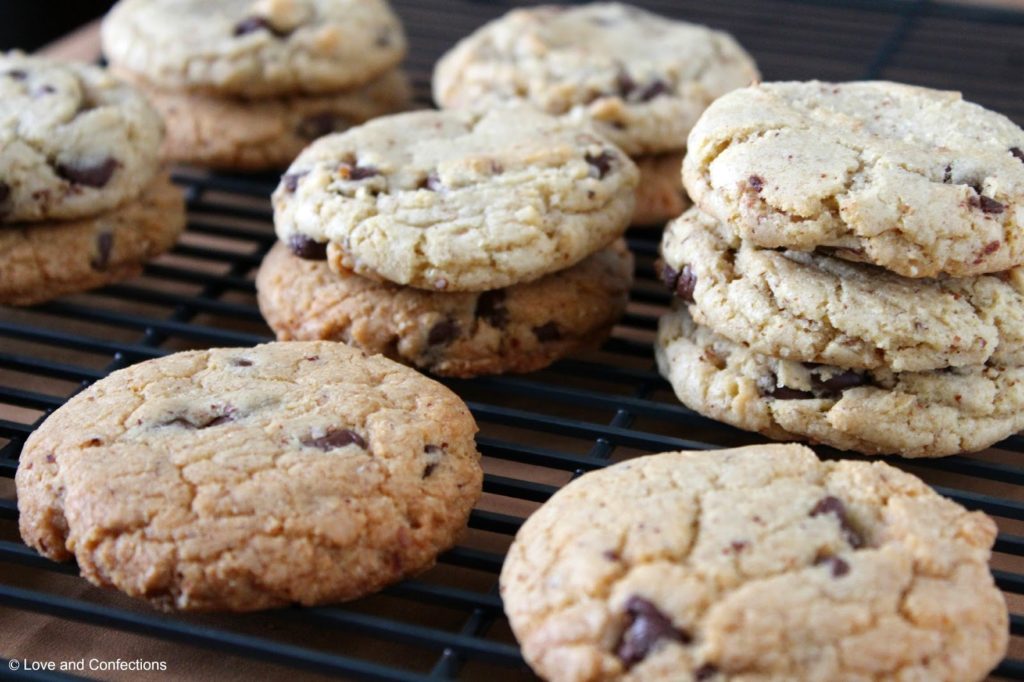 Almond Chocolate Chip Cookies
adapted from The Kitchn
Click here for a printable recipe
Almond Chocolate Chip Cookies Instructions:
– 1/2 cup Unsalted Butter (1 stick)
– 1/2 Granulated Sugar
– 1/3 cup Light Brown Sugar, packed
– 1/4 teaspoon Salt
– 1 teaspoon Vanilla Extract
– 1 large Egg
– 1/2 teaspoon Baking Powder
– 1/4 teaspoon Baking Soda
– 1 & 1/2 cups All Purpose Flour
– 1/2 cup Almond Meal/Flour
– 1/2 cup Semisweet Chocolate Chips
Almond Chocolate Chip Cookies Directions:
1. Heat oven to 350°F. Spray two cookie sheets with nonstick cooking spray.
2. Melt butter in a small saucepan. Pour it into a medium mixing bowl and add in the Granulated Sugar, Light Brown Sugar, Salt and Vanilla Extract and stir to combine. Add in the Egg and stir to incorporate.
3. Sift together the Baking Powder, Baking Soda and All Purpose Flour. Gradually add it to the sugar mixture, followed by the Almond Meal and the Chocolate Chips. If the dough is too warm, let it chill in the refrigerator for 15-20 minutes.
4. Using a small cookie scoop, drop cookies onto baking sheet, spaced 2 inches apart. Bake for 12-14 minutes, or until the edges are golden and the center is soft but set. Let them cool on the tray for two minutes before transferring to a cooling rack to cool completely. Enjoy!
Until next time,
LOVE & CONFECTIONS!
Here's what the rest of the crew brought to the table…
Starters
Dips
Mains
Sides
Sweets