Crunchy, chewy, nutty and chocolate-covered Almond Joy Coconut Macaroons taste just like the beloved candy bar and are an easy treat to make.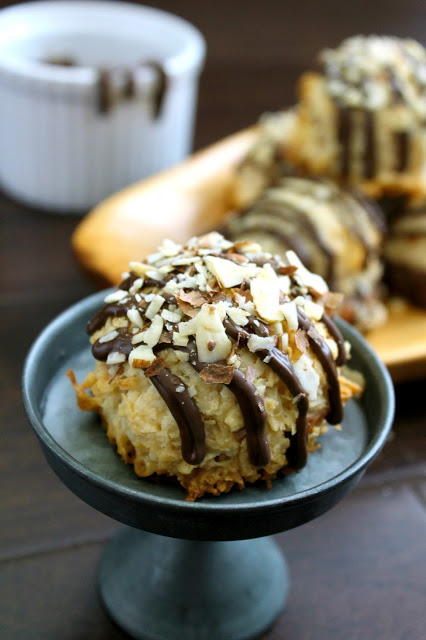 Almond Joy Macaroons combine the taste of my hubby's favorite candy bar and dessert – coconut macaroons. These cookies are chewy, crunchy, sweet and have just the right amount of chocolate for a scrumptious bite.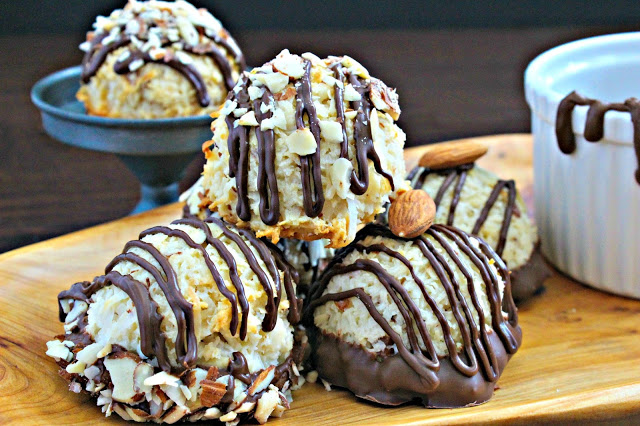 Coconut macaroons are always a hit in my family. There are so many coconut lovers, including my husband and my dad. The moment Mr. L&C heard I was making Almond Joy Coconut Macaroons, he kept asking when the photographs would be done so he could dig in. My dad did pretty much the same, trying to sneak some before they had been dipped in chocolate.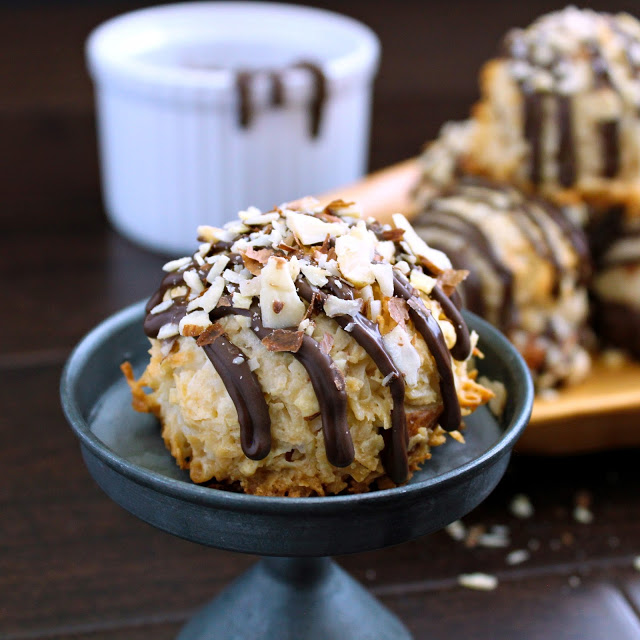 These aren't your ordinary coconut macaroons. They are reminiscent of Mr. L&C's favorite candy bar – Almond Joy. I wanted to create the same flavor profile with a twist. Sliced almonds are chopped and incorporated into the macaroon mix, baked, dipped and drizzled in chocolate, then topped with more almonds. Talk about a delicious creation! Let's just say these Almond Joy Coconut Macaroons didn't last too long.
Click here for the FULL RECIPE:
Until next time,
LOVE & CONFECTIONS!