I have a love affair with Stonyfield Organic and I'm not ashamed to say it. We use Stonyfield quite a bit, whether for morning smoothies, in baked goods, and even sauces and dips. I am excited to celebrate with Stonyfield and share a special announcement that Stonyfield is now a B Corporation!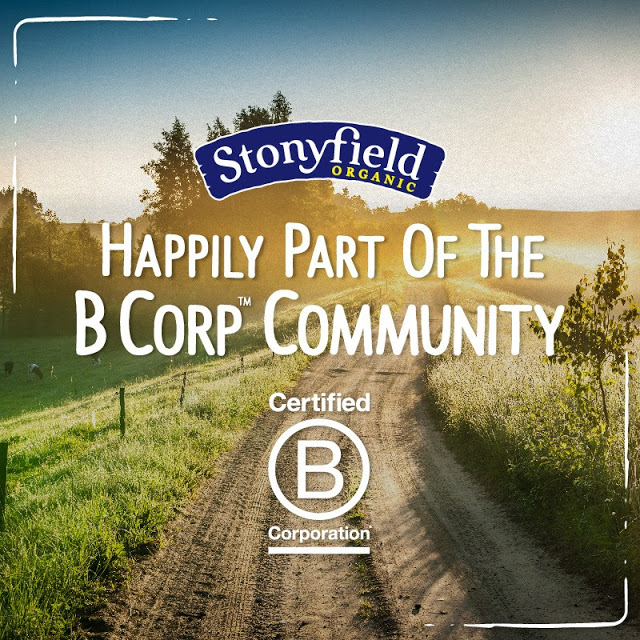 What does a B Corp mean? B Corps are for-profit companies certified by the nonprofit B Lab to meet rigorous standards of social and environmental performance, accountability, and transparency. As a B Corp, they aspire to use the power of markets to solve social and environmental problems. There is a growing community of more than 1,600 Certified B Corps from 42 countries,and over 120 industries, working together toward one goal: to redefine success in business. If you'd like to read more about it, see www.bcorporation.net.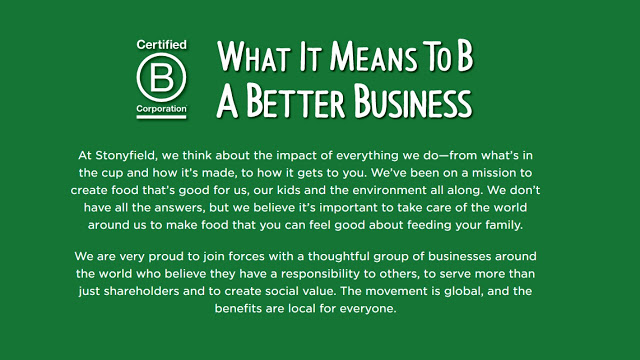 Here's a message from Stonyfield:
At Stonyfield we believe that we are all in this thing together – and by thing, we mean the world. Thinking about the social and environmental impact of everything we do helps our business, helps the people around us, and ensures a happy future for the cows that make our milk. We're super excited to join a global movement of people using business as a force for good! We're now a certified B Corporation.
To celebrate, Stonyfield sent me a little goody bag of B Corp items that I am excited to use. These companies are all B Corporations and believe in the same quality and environmental standards as Stonyfield Organic. Of course, Stonyfield included some of their amazing yogurt – Greek Organic 100% Grassfed Whole Milk Yogurt in two flavors. There were also some goodies from King Arthur Flour, Preserve Products, Purely Elizabeth, Pukka, Method and Pete & Jerry's .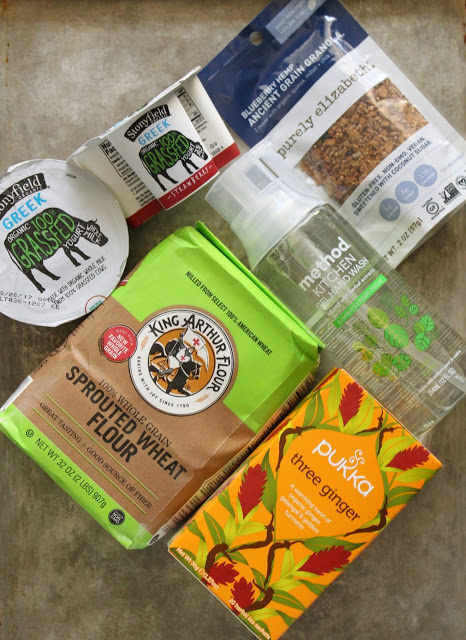 Until next time,
LOVE & CONFECTIONS!
I have an ongoing relationship with Stonyfield Yogurt as a recipe developer and brand ambassador. I receive product, coupons and/or compensation for posts featuring their products. Thank you for supporting the brands that make Love and Confections possible. As always, all opinions are my own.