Apple Cider Mimosa is a great way to toast any special occasion or holiday. You can also make it kid-friendly by substituting sparkling white grape juice for the champagne.
This post is sponsored by Dixie Crystals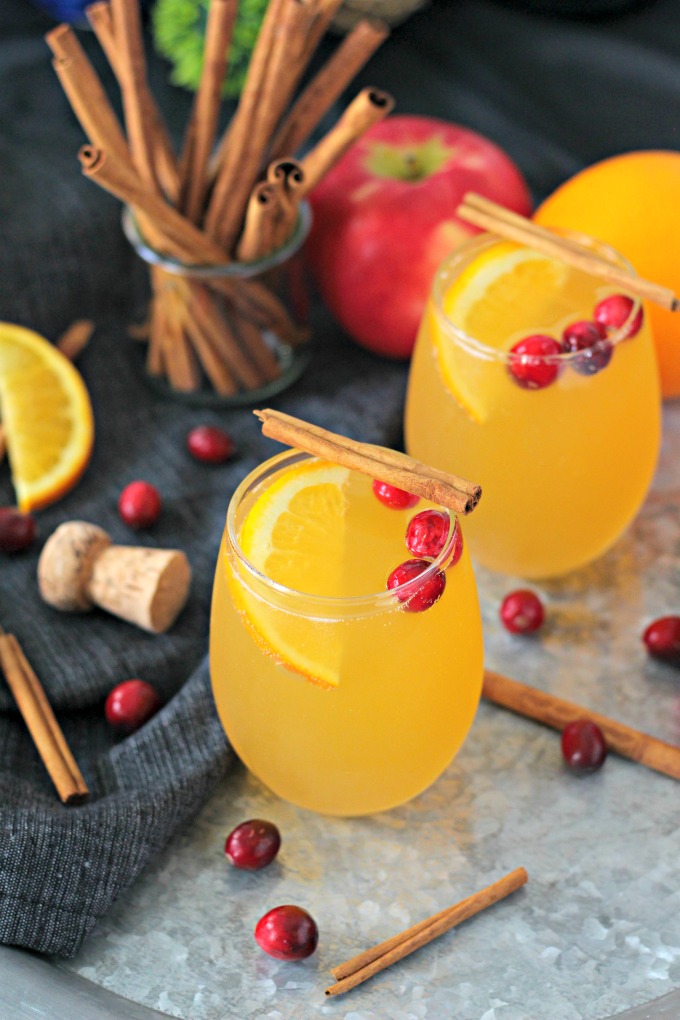 Homemade Apple Cider:
Fresh-pressed apple cider is heavenly, but if you don't live near an orchard, like this Florida girl, I create my own homemade version with spices and citrus. Store-bought apple cider in enhanced with spices and citrus zest. When making cider, I use a cheesecloth bundle to keep all the spices together. I make homemade apple cider the day before I need it, and chill it overnight. You can keep the cheesecloth bundle in while it comes to room temperature, them remove it before chilling.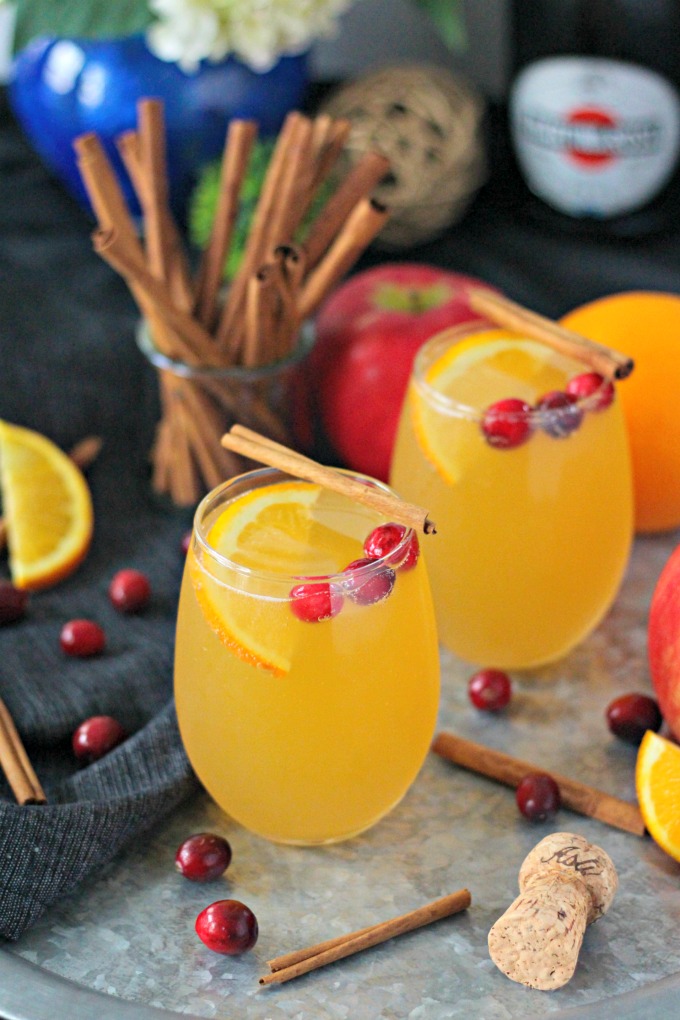 Cocktails and Mocktails:
Apple Cider Mimosas can be enjoyed by everyone in the family. To make a kid-friendly version, substitute sparkling white grape juice for the champagne. Homemade apple cider can also be use in festive cocktails and mocktails like Apple Cider Sangria and Apple Cider Floats. Apple cider and ice cream is always a hit with my family.
Garnishes are such a fun detail in cocktails and mocktails. Orange slices, cranberries and cinnamon sticks are perfect for the season. You could even add apple slices or a sprig of rosemary for an herbal note. I grow fresh herbs, like mint, to use in both cooking, desserts, and drinks. Apple Cider Mimosas are the perfect party beverage, because it is a batch cocktail that can be made ahead of time. Simply make the homemade apple cider and chill your sparkling wine or champagne. Then, when guests arrive, pop some bubbly and enjoy a delightful cocktail.
Tips, Tricks, and Tools:
Here are a few of my favorite entertaining products, like drinkware, bar cars and accessories.
A cheesecloth bundle keeps the spice and citrus together, and makes it easy to remove from the cider
Always have a non-alcoholic option available for parties where guests may not be drinking. Please drink responsibly.
Head to Dixie Crystals for the full recipe:
APPLE CIDER MIMOSA
I have an ongoing relationship with Dixie Crystals as a recipe developer and brand ambassador. I receive product, coupons and/or compensation for posts featuring their products. Thank you for supporting the brands that make Love and Confections possible. As always, all opinions are my own.