Apple Zucchini Muffins are sweet with a little bit of spice, and full of delicious fruits and veggies!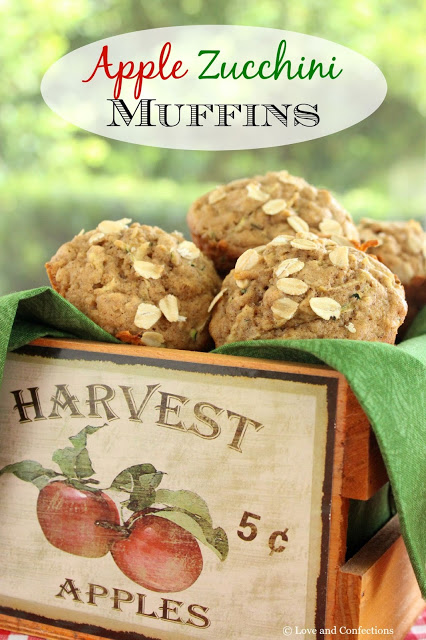 Happy #MuffinMonday! I am participating in the Muffin Monday group, and am so excited. I love muffins – they are the perfect little vessel of baked goodness. I often make muffins for my family, since they are so easy and delicious. Some of my favorites are my Crumb-Top Blueberry Muffins and Carrot Cake Muffins.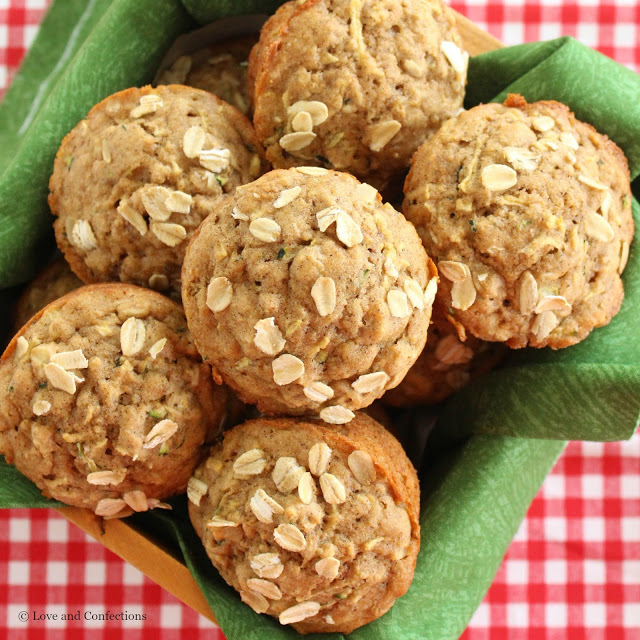 I love making zucchini bread and zucchini muffins and found a recipe that added apples and oats – perfect for a Fall muffin recipe. Zucchini is such a great vegetable to add to muffins and you hardly notice it's there. #ToddlerLnC doesn't notice, which is great because I can get some extra veggies for her when she eats these.


Apple Zucchini Muffins
Adapted from Wholesomelicious
Click here for a printable recipe
Yield 18-20 muffins
Apple Zucchini Muffin Ingredients:
– 1/2 cup Unsalted Butter, room temperature
– 1/2 cup Brown Sugar
– 1/2 cup Greek Yogurt
– 1 large Egg
– 1 teaspoon Vanilla Bean Paste
– 2 cups White Whole Wheat Flour
– 1 cup Old Fashioned Rolled Oats
– 1 teaspoon Baking Powder
– 1 teaspoon Baking Soda
– 2 teaspoons Cinnamon
– 1 teaspoon Salt
– 1/2 cup Milk
– 1 Apple, peeled, cored, and grated
– 1 medium Zucchini, grated and pressed between paper towels to drain
Apple Zucchini Muffin Directions:
1. Heat oven to 375F. Spray muffin tins with non-stick cooking spray and set aside.
2. In the bowl of your stand mixer, beat the Butter and Brown Sugar until light and fluffy. Scrape down the sides and add in the Greek Yogurt, Egg and Vanilla Bean Paste. Beat to combine.
3. In a medium bowl, whisk together the Flour, Oats, Baking Powder, Baking Soda, Cinnamon and Salt. Slowly add the flour mixture into the wet ingredients, stirring only to combine and not over-mixing.
4. Remove from your stand mixer and add in the Milk, Apple and Zucchini. Fold the mixture together so you do not over-mix it.
5. With an ice cream scoop or measuring cup, evenly distribute the batter between the muffin tins and bake for 15-20 minutes, or until a toothpick inserted into the center of a muffin comes out clean. Let it cook for 5 minutes before transferring to a rack to cool completely. Enjoy!
Until next time,
LOVE & CONFECTIONS!
Here are today's tasty muffins: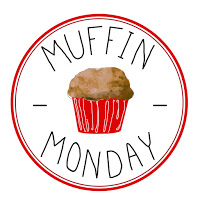 #MuffinMonday is a group of muffin loving bakers who get together once a month to bake muffins. You can see all our of lovely muffins by following our Pinterest board.
Updated links for all of our past events and more information about Muffin Monday, can be found on our home page.