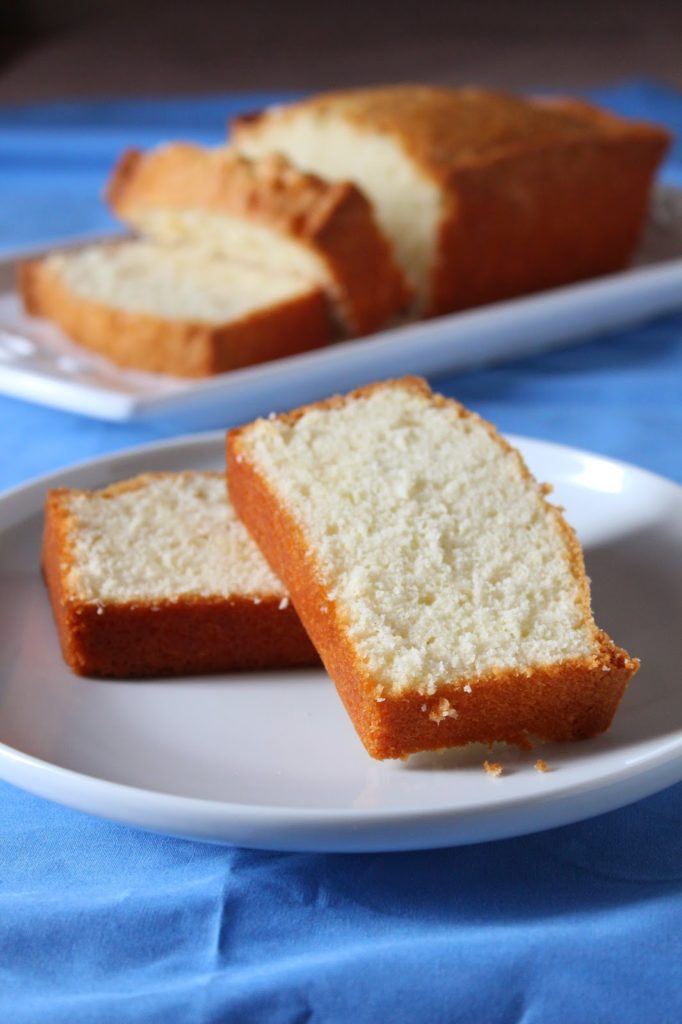 Do you have one of those recipes that instantly makes you think of someone in particular? This pound cake is that recipe for me. I have loved it since the first time Aunt B made it for me. I always look forward to when she offers to bring dessert, because I hope it is this pound cake.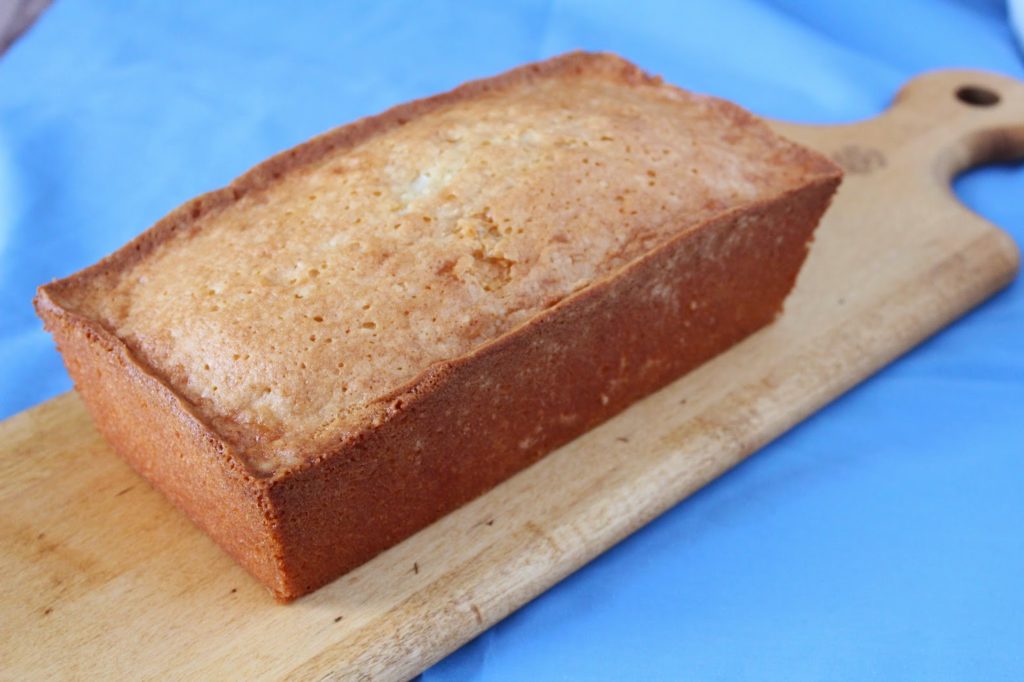 It is a moist, sweet and dense pound cake – perfect with a scoop of ice cream, fresh berries, or by itself. This is a very large recipe, making three loaves. These cakes freeze well, so just wrap them tightly in plastic wrap, then foil, label and you have an instant dessert right out of the freezer.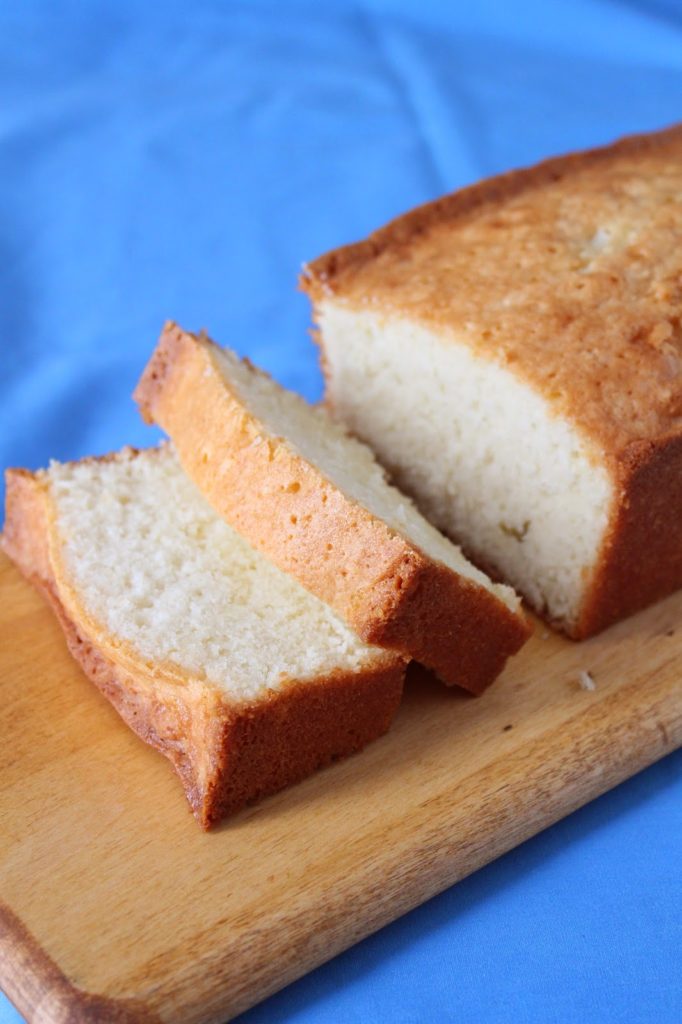 Aunt B's Pound Cake
a Love and Confection Family recipe
Pound Cake Ingredients:
– 2 sticks Unsalted Butter, room temperature
– 3 cups Granulated Sugar
– 7 Eggs, room temperature
– 1 cup Sour Cream
– 3 cups All Purpose Flour
– 1/4 teaspoon Baking Soda
– 1/4 teaspoon Baking Powder
– 1 teaspoon Salt
Pound Cake Directions:
– Heat oven to 300F. Grease and flour 3 loaf pans.
– In the bowl of a stand mixer, cream the Butter and Sugar together for 10 minutes, until light and fluffy.
– While on a low speed, add in the Eggs, one at a time, scraping the sides as needed.
– Add in the Sour Cream and mix to combine.
– Sift together the Flour, Baking Soda, Baking Powder and Salt. Add into the egg mixture gradually.
– Divide mix evenly between 3 loaf pans and bake for 1 hour and 15 minutes, or until a cake tester comes out clean. Cool on a wire rack and enjoy!
Until next time,
LOVE & CONFECTIONS!