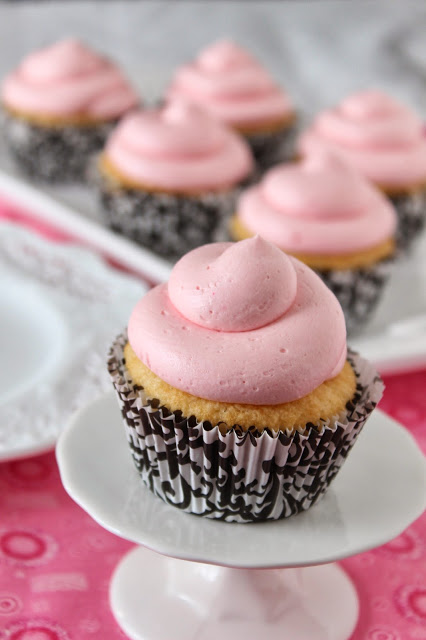 I am so excited to publish this post. Baby Grace has decided to make her appearance! Mr. L&C and I could not be happier with our little princess. If you follow my Instagram feed, there will be many more pictures to come! Thanks to everyone for all the well-wishes and following my progress through this experience. We are doing well and can't wait to start this new journey with our little one.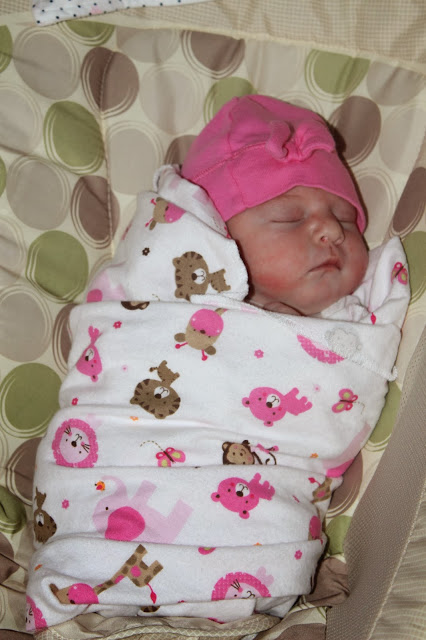 To celebrate our new arrival I thought I'd share a go-to cake recipe of mine. Everything around here has been pink lately – even the cupcakes! This is a great recipe to whip up for any occasion. The cake flour makes it so light and I love the little flecks of vanilla seeds from the Vanilla Bean Paste.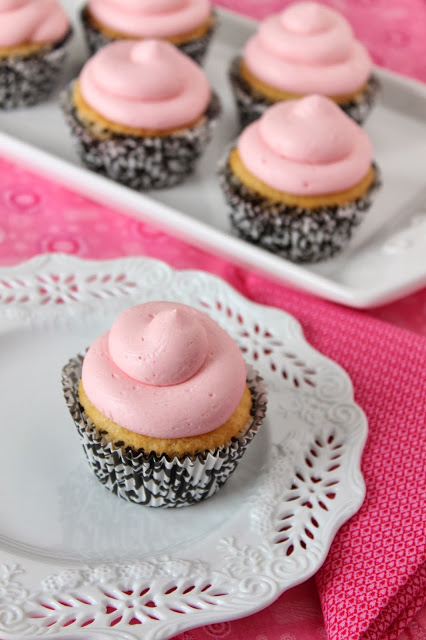 Vanilla Bean Cupcakes
adapted from Swans Down Cake Flour
Vanilla Bean Cupcake Ingredients:
– 2 sticks unsalted Butter, room temperature
– 2 cups granulated Sugar
– 2 teaspoons Vanilla Bean Paste*
– 4 Eggs, room temperature
– 3 cups Cake Flour
– 1 tablespoon Baking Powder
– 1/2 teaspoon Salt
– 1 cup Milk
Vanilla Bean Cupcake Directions:
– Heat oven to 350F. Line a cupcake tin with cupcake wrappers.
– In the bowl of a stand mixer with the paddle attachment, cream together the Butter and Sugar. Scrape the sides of the bowl. Add in the Vanilla Bean Paste and mix to combine.
– Add in Eggs, one at a time, mixing well after each addition. Scrape down sides before adding flour.
– In a separate bowl, sift together the Cake Flour, Baking Powder and Salt. Add Flour mixture and Milk, alternating by starting and ending with the Flour. Be careful not to overmix. Only mix until just combined to prevent a dense, dry cake.
– Using a cookie scoop, evenly distribute in the cupcake tin and bake for 10-12 minutes for mini cupcakes or 15-18 for standard size cupcakes, or until the cupcakes are just done and a cake tester or toothpick comes out clean.
– Cool for a few minutes in the tin, then transfer to a wire rack to cool completely before frosting.
Whipped Vanilla Frosting from Sweetapolita – I tinted it light pink
*If you don't have Vanilla Bean Paste, you can use Vanilla Extract instead.
Until next time,
LOVE & CONFECTIONS!