Skip the straws and enjoy an old-fashioned treat everyone will love. This easy 5 ingredient recipe has all the flavor of a nostalgic root beer float in the form of ice cream!
This post is sponsored by Dixie Crystals. All opinions are my own.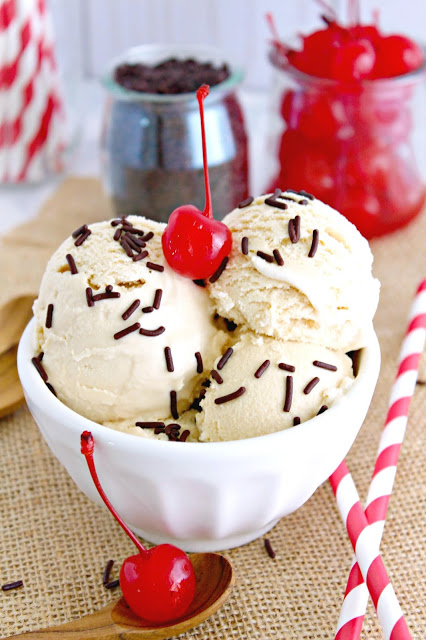 I love nostalgic treats, especially if they have to do with ice cream. Malts, milkshakes and floats are some of my favorite frozen indulgences. This Root Beer Float Ice Cream is the best of both worlds, combining a root beer float with delicious homemade ice cream. Don't forget the whipped cream, hot fudge and cherry on top!
The local burger joint was always a favorite restaurant spot to visit growing up. My family would meet up with my best friend's family on the weekends, grab burgers, fries & root beer floats, and share a meal. My favorite treat was the root beer float. Every few weeks the restaurant hosted a classic car show and we would wander through the parking lot looking at the pristine cars, sipping on floats.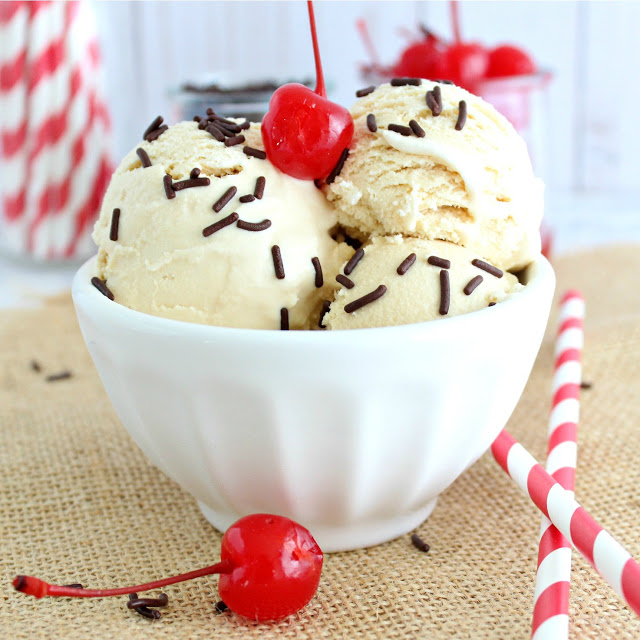 I grew up with a love of root beer – from my dad – and birch beer – from my grandmother. Because of this love, I knew I wanted to craft the perfect ice cream. I couldn't just freeze root beer because it would get too many ice crystals. Boiling it down also reduced the flavor. The best option is a root beer concentrate or candy flavoring. The tiny bottle packed a huge root beer punch and was the best choice for the ice cream.
A secret ingredient gives this ice cream a delicious and creamy taste, like an actual root beer float. We don't have much Fall weather yet, so we are still enjoying this ice cream quite a bit.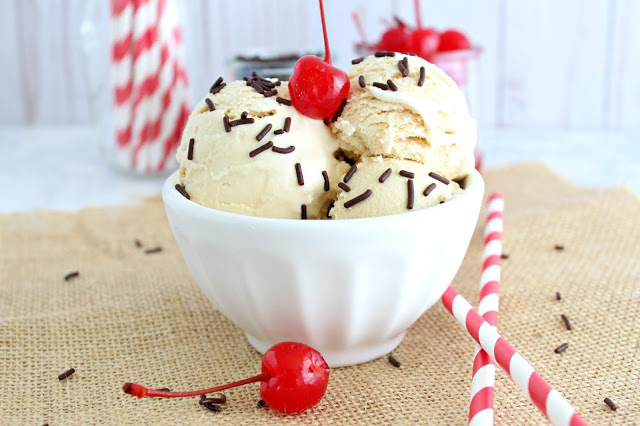 Here are a few item I used in this recipe
LOVE & CONFECTIONS!