Biscuits are a Southern staple, and this cookbook has you covered!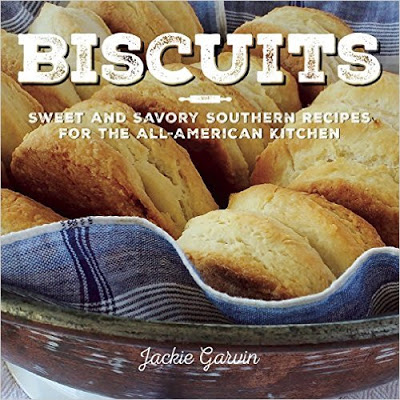 I received a copy of Jackie Garvin's cookbook, Biscuits: Sweet and Savory Southern Recipes for the All-American Kitchen, from Skyhorse Publishing to review. Jackie's book has me salivating. I absolutely love all kinds of biscuits and she has everything in this book – from traditional Southern Biscuits to Biscuit Doughnuts, Scones, Sandwiches and even Gravy Recipes.
Sausage Gravy is my BFF, but hold the phone, she has a Bacon Tomato Gravy that I cannot wait to try. I am hoping to share a couple recipes with you during this month for NaBloPoMo, but if you can't wait to see them here, go and grab yourself a copy (or one to gift) – perfect any time of the year, and especially now for Thanksgiving and Christmas celebrations!
Until next time,
LOVE & CONFECTIONS!
Disclaimer: I received a copy of this cookbook for review from Skyhorse Publishing. All opinions are my own. This post contains affiliate links.