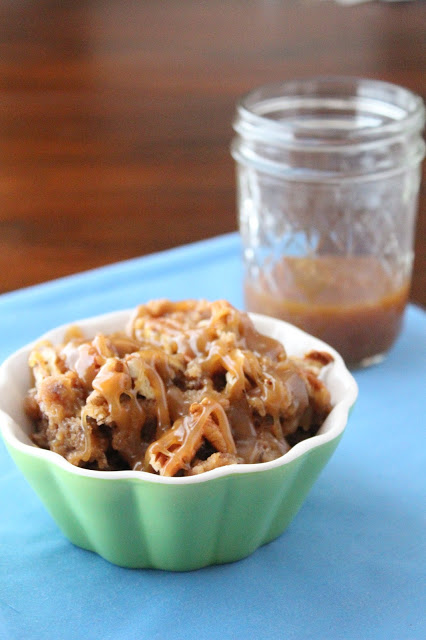 Yesterday I posted about these individual Banana Bread Puddings. They were good on their own, but I wanted something to jazz it up and really make it over-the-top. This Rum Sauce was the perfect addition. It only took a few minutes to make and it was very easy.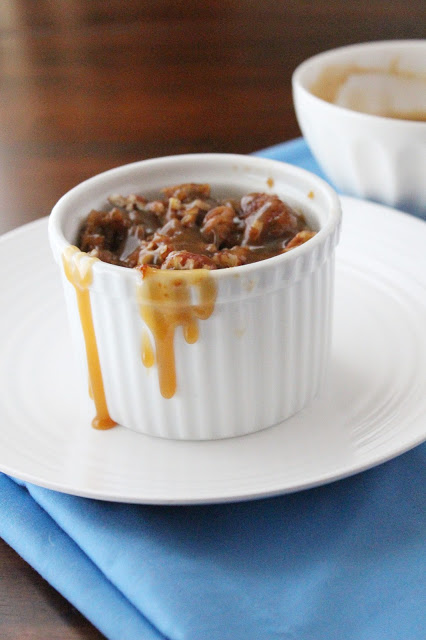 This sauce is so insanely good. It's great on top of Apple Pie. You could even put it on ice cream, for a decadent topping. I might even try glazing a cake with it. You could just eat it by the spoonful – I'm not saying I did… but I'm not denying it either. 😉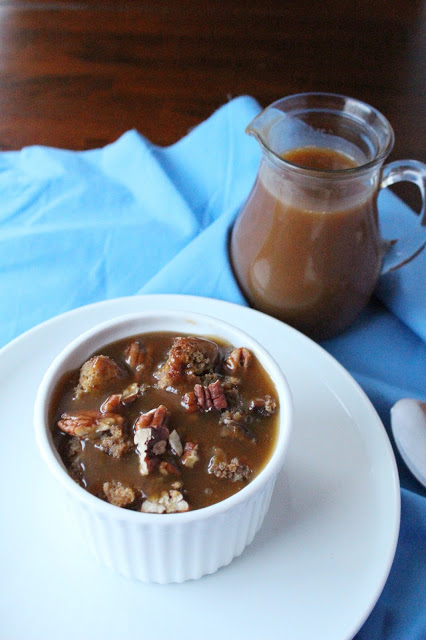 Brown Sugar Butter Rum Sauce
a Love and Confections original recipe
Brown Sugar Butter Rum Sauce Ingredients:
– 8 tablespoons Unsalted Butter
– 1 cup packed Brown Sugar
– 3 tablespoons Rum (spiced or dark, whichever you prefer)
– 1/2 cup Heavy Cream
Brown Sugar Butter Rum Sauce Directions:
– Cut Butter into cubes and place in medium-sized saucepan. Add Brown sugar. Cook on medium heat until the butter and sugar are melted and there are no granules left. This should only take a few minutes.
– Take the pan off the heat and add the Rum, starting off slowly because it will bubble up, while stirring constantly. After the all the rum is added, add in the Heavy Cream.
– Place the pan back on the stove, on medium-low heat, whisking almost constantly. The mixture will need to cook for approximately 10-15 minutes, or until it thickens and reduces.
– Once it is done, take it off the heat and let it rest for 5 minutes. Be careful and do not eat it immediately, as it is an extremely hot sauce.
Until next time,
LOVE & CONFECTIONS!