I have always been a fan of breakfast. Waking up on the weekends to Mom's Pancakes or Dad's French Toast was always a treat I savored. Even though KB and I are grown, sometimes Mom still makes us Mickey Mouse shaped pancakes! I often still ask for mine with chocolate chips.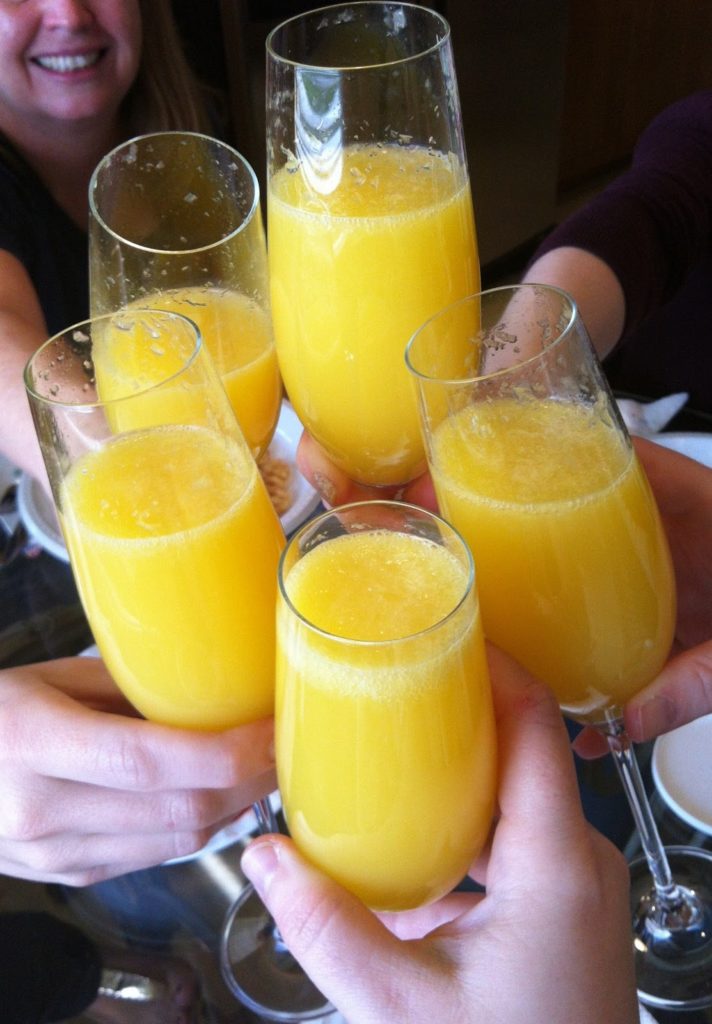 Toasting with Mimosas before wedding dress shopping with MC & her Family
After I posted a recent pic of some mimosas I made, one of my best friends, MC said that she "created a monster". It's true, I have brunched a lot with her, as we have been spending a lot more time together recently. She got engaged late last year and asked me to be a Bridesmaid! So exciting!
Brunch with MC at Big City Tavern in Ft. Lauderdale. Stuffed French Toast & Crab Cake Eggs Benedict
Over the past two months, I have either traveled to see her or she has come here for a visit – and we have had brunch every time. I love the idea of Brunch! A combination of breakfast and lunch, paired with coffee and mimosas, always hits the spot. I am fortunate to have weekends off with my current job – which is a rarity in the baking and pastry field. I can sleep in and enjoy a late meal.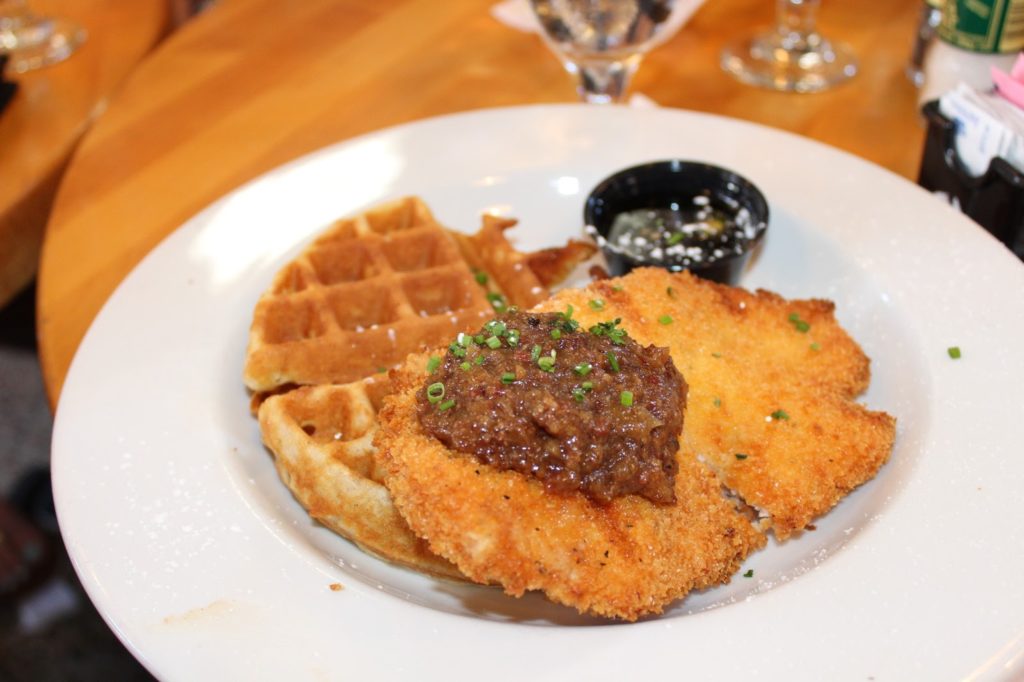 Chicken & Waffles at Dexter's in Thornton Park, Orlando
Until next time,
LOVE & CONFECTIONS!