Cocoa and chia seeds, along with Barlean's Chocolate Silk Greens Powder create a delicious frozen treat that is perfect for breakfast, an after school snack or dessert! Everyone will enjoy this superfood-loaded treat!
This post is sponsored by
Barlean's
. All opinions are mine alone.

School started last week, and the Summer days are still very hot. I love having a cold treat ready for the little one when she finishes for the day, and these Chocolate Chia and Greens Pudding Pops hit the spot. My love of chia is evident in some of the recipes I create, like Overnight Strawberry Chia Superfruit Pudding and Carrot Cake Overnight Chia Oatmeal.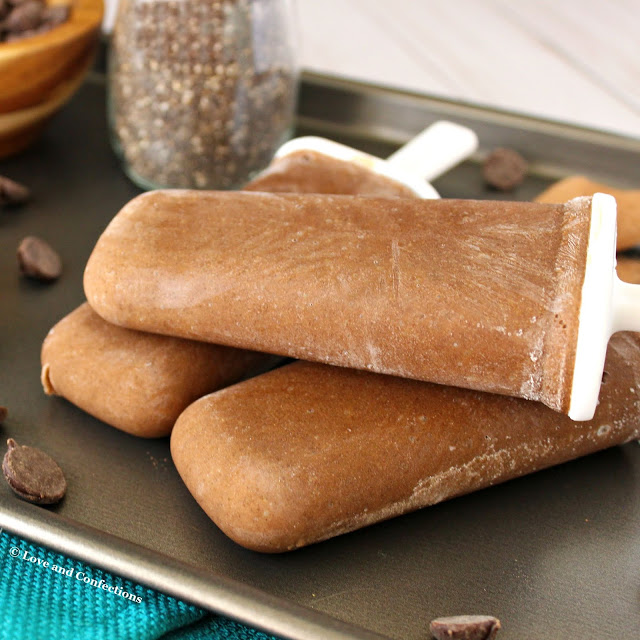 Did you know that chia seeds can absorb up to 12 times their weight in water? Imagine if you add some delicious chocolate to that, blend it all together, then freeze it. That's how these pops were created.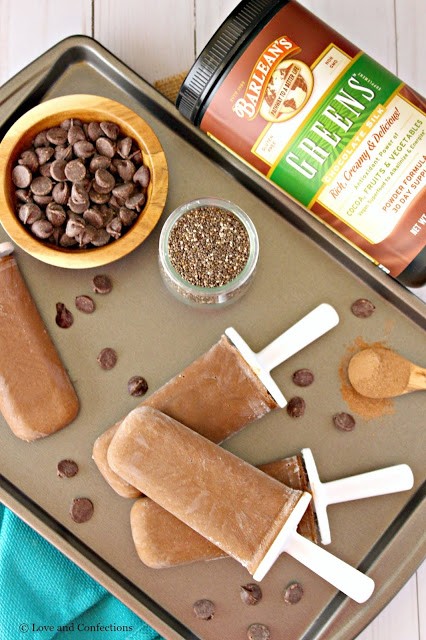 I love my blender, and I definitely recommend a high-powered blender for this recipe. It breaks up the chia seeds so they can soak up the liquid and create a creamy and delicious pop. Best of all, my Little One can enjoy a treat made with a delicious superfood loaded with antioxidants from fair-trade cocoa and nutrients from more than a dozen fruits and veggies, without even knowing it.
While these are the perfect back-to-school afternoon snack – yay! school is back! – I have even indulged on one of these pops for breakfast. I don't feel bad about giving my Little One a chocolaty treat, especially one that is packed with a nutritional punch and so easy to make!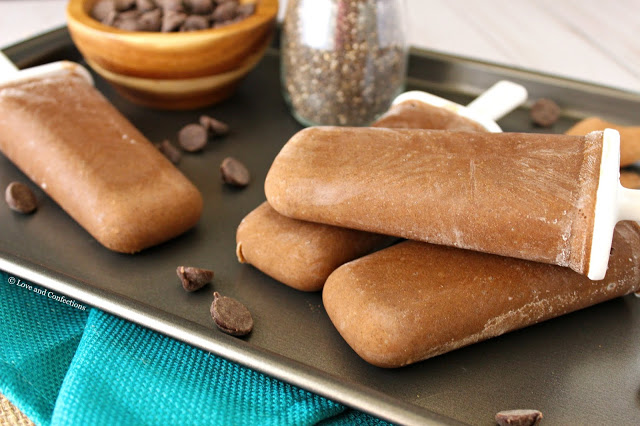 Barlean's partnered with
Zoku's Mod Pop Molds
to create the perfect pop. This recipe is perfect for these
Zoku Mod Pop Molds
, because it makes exactly 6 pops – no waste! I love the individual pop molds, which can be run under warm water to release the pops. The built in drip guard is also perfect for little hands that tend to get messy.
Grab your littles and make this recipe together – it's the perfect way to get kids in the kitchen. My Little One loves cooking and baking with me and pops are always a fun recipe to create together!
Items I used to create this recipe: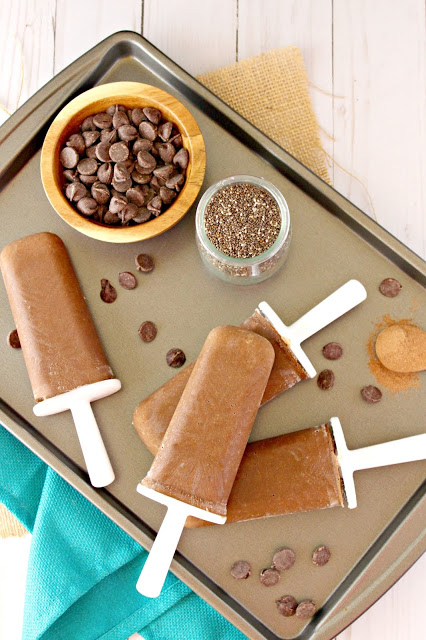 Chocolate Chia and Greens Pudding Pops
By Love and Confections
Ingredients
2 cups milk
2 scoops Barlean's Chocolate Silk Greens Powder
1/3 cup chia seeds
3 tablespoons pure maple syrup
1 teaspoon vanilla extract
1 tablespoon cocoa powder
Instructions
Place all ingredients into pitcher of high-powered blender, stir, and let sit for 5-10 minutes to let chia seeds absorb liquid.
Blend on "smoothie" setting, or gradually increase speed to high. Pour into pop molds and freeze minimum 8 hours.
Yield: 6 pops
Until next time,
LOVE & CONFECTIONS!