Chocolate Chip Pound Cake is a family favorite. The recipe makes 3 cakes, so you can freeze the extra for when company stops in.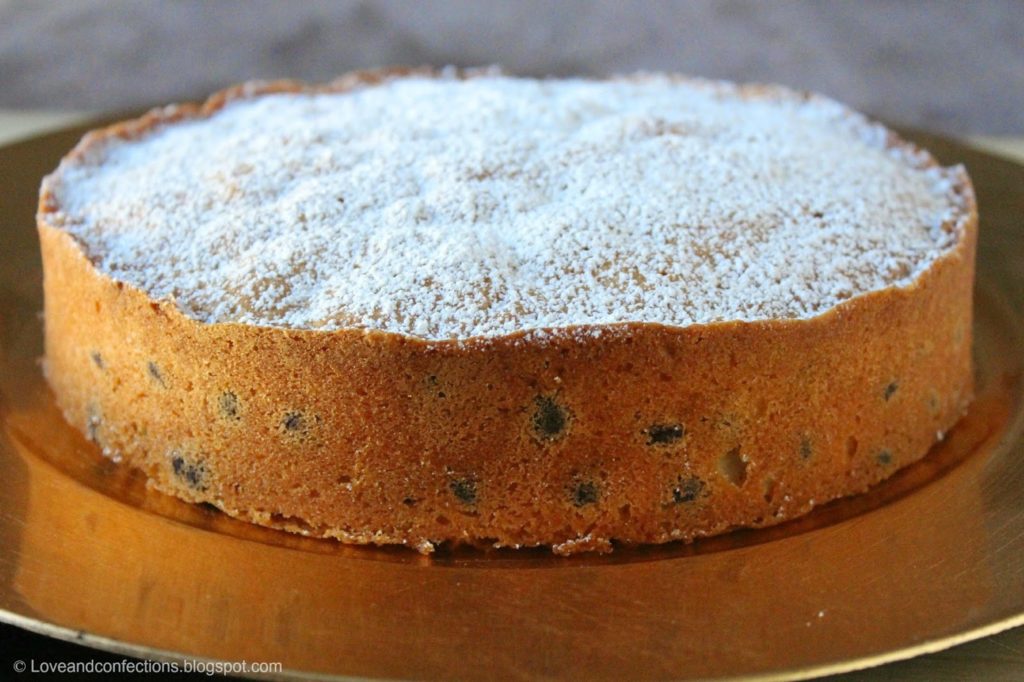 Sometimes cake makes everything right. In this instance, it's my Aunt B's Pound Cake. This recipe is so versatile, you can add almost anything to it. I have made Vanilla Pound Cake and Orange Marmalade Pound Cake with this recipe too.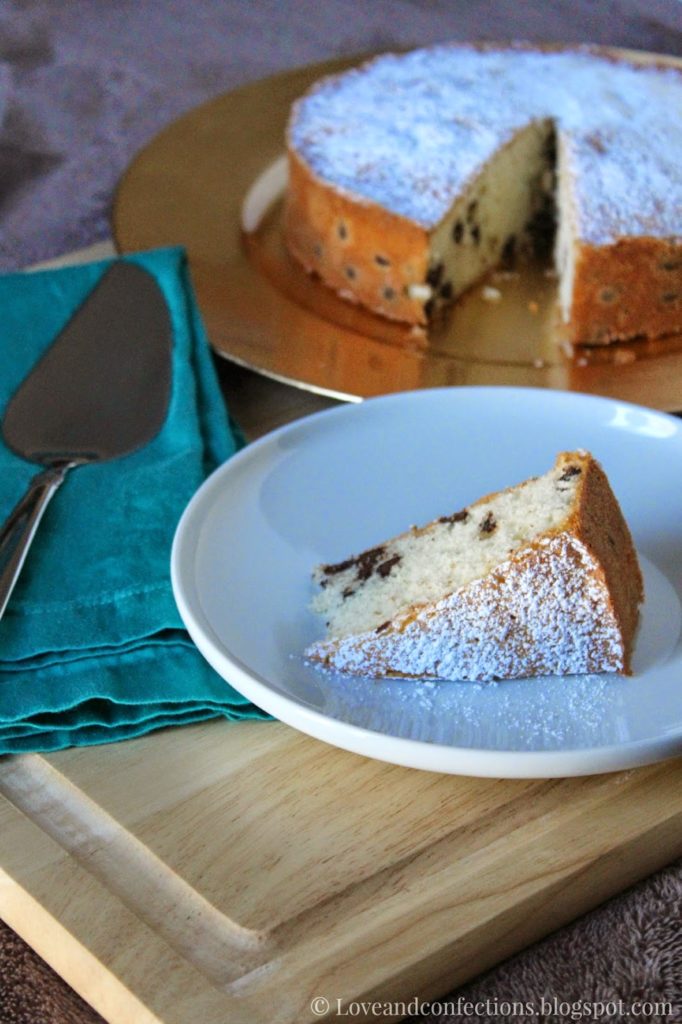 Chocolate chips are one of my favorite baking ingredients. You can usually find me with a hand in the chocolate chip bag if it happens to be on the counter for cookies or cake. Those little morsels make me smile. I love chocolate. This cake is the perfect balance of vanilla goodness with chocolate sprinkled throughout.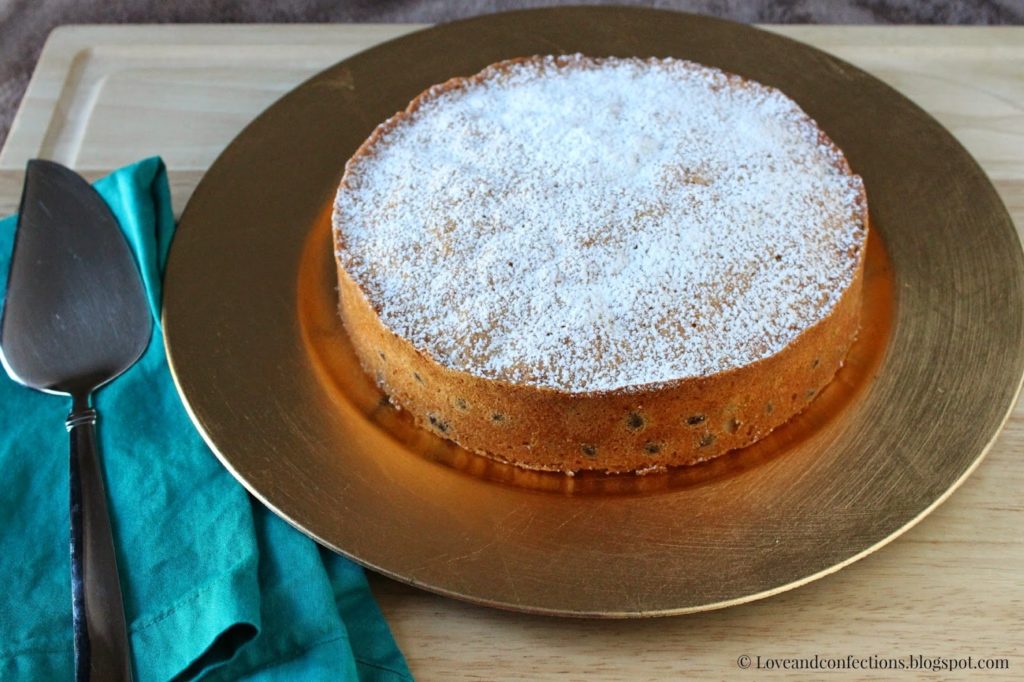 Chocolate Chip Pound Cake
adapted from a Love and Confection family recipe
Click here for printable recipe
Chocolate Chip Pound Cake Ingredients:
– 2 sticks Unsalted Butter, room temperature
– 3 cups Granulated Sugar
– 7 Eggs, room temperature
– 1 cup Sour Cream
– 3 cups All Purpose Flour
– 1/4 teaspoon Baking Soda
– 1/4 teaspoon Baking Powder
– 1 teaspoon Salt
– 1 tablespoon All Purpose flour
– 1 cup Chocolate Chips, I used this kind
Chocolate Chip Pound Cake Directions::
1. Heat oven to 300F. Grease and flour 3 loaf pans.
2. In the bowl of a stand mixer, cream the Butter and Sugar together for 10 minutes, until light and fluffy.
3. While on a low speed, add in the Eggs, one at a time, scraping the sides as needed. Add in the Sour Cream and mix to combine.
4. Sift together the Flour, Baking Soda, Baking Powder and Salt. Add into the egg mixture gradually.
5. In a small bowl, toss the tablespoon of Flour and the Chocolate Chips together to coat. Add 3/4 of the Chocolate Chips into the batter and fold in gently.
6. Divide mix evenly between 3 cake or loaf pans. Sprinkle the remaining chips over the cake and bake for 45 minutes to 1 hour and 15 minutes, depending on the pan, or until a cake tester comes out clean. Cool on a wire rack and enjoy!
Until next time,
LOVE & CONFECTIONS!
Disclaimer: this post contains affiliate links.