Moist and delicious, this Chocolate Pumpkin Spice Bundt Cake
is sure to start the Fall baking season off right!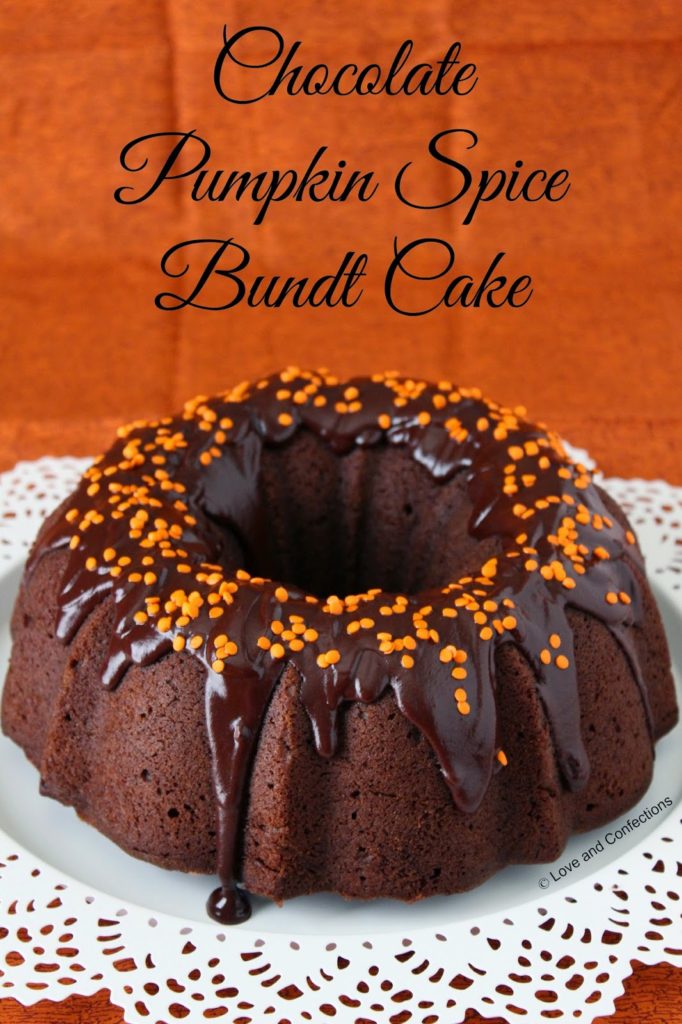 Truth be told, this cake almost didn't happen, for many, many reasons. I am actually sitting at the computer well past midnight in order to get this post done. I like to schedule and get ahead, but as usual, life gets in the way. Baby L&C started crawling 2 weeks ago, while we were on our beach vacation, as well as cutting 2 teeth that same week.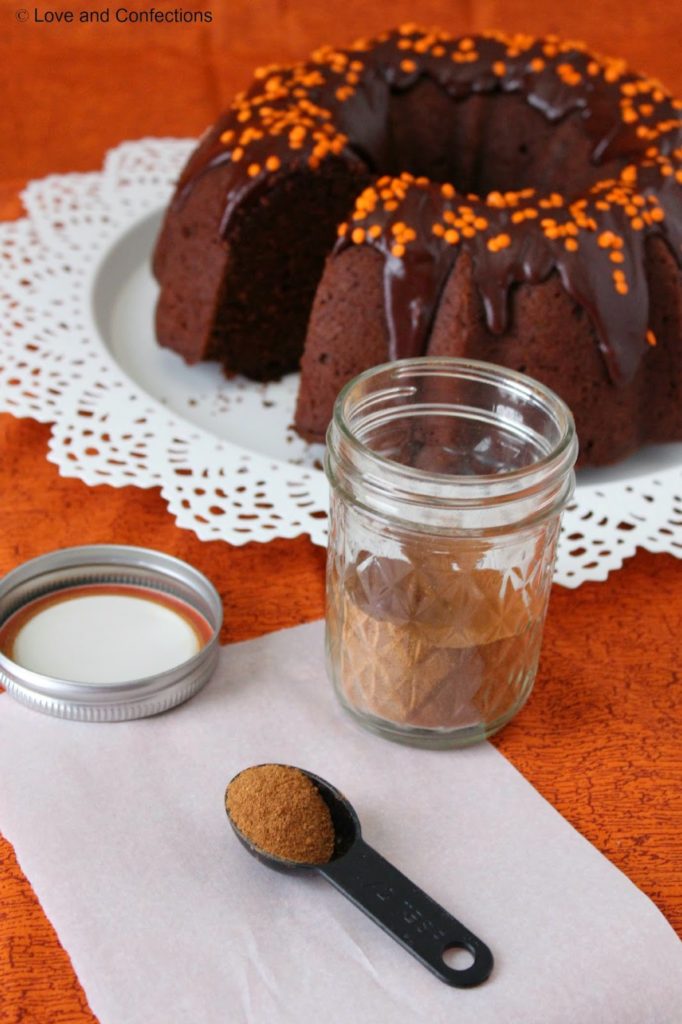 Since learning to crawl, she has started to pull herself up on everything, including her crib. Every night, and now sometimes during the day for naps, she refuses to lay down and instead rolls over, sits up, and tries to stand up in her crib. I have done the stay there and repeatedly put her back down and rub her back or tummy, as well as the cry it out method. Sometimes one works, sometimes the other works, then there are nights like tonight. Her bedtime was 9pm, but she did not fall asleep until 12:50am. After much crying, patting and 'Twinkle, Twinkle, Little Star' rounds, I am officially spent after only having about 3 hours of sleep the night before. Oh, but wait, that isn't everything.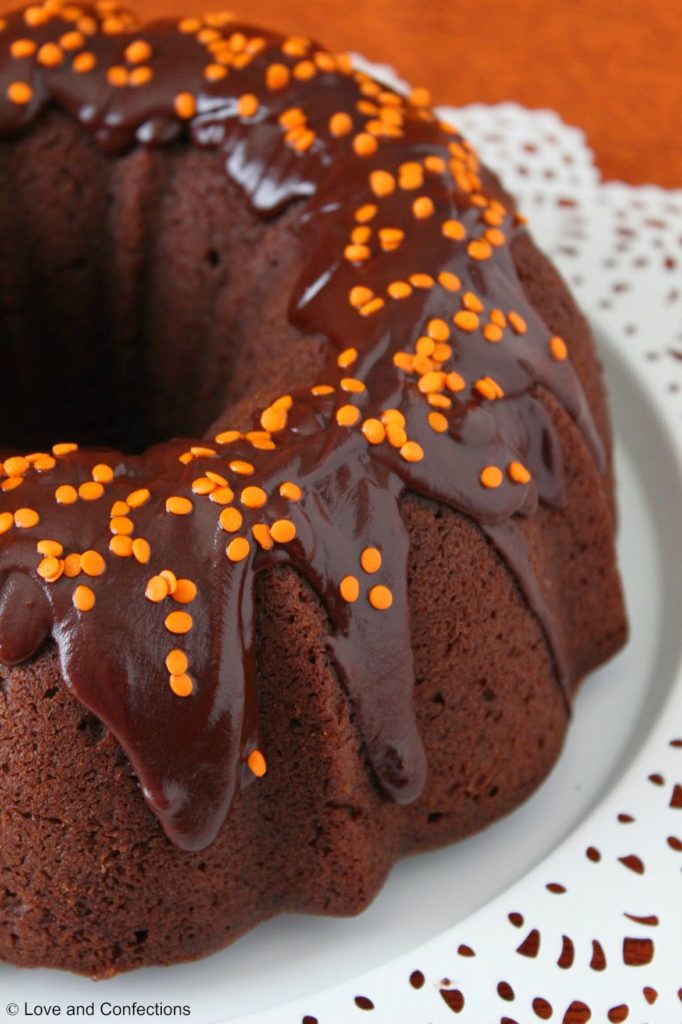 I have been sick for over a week now. I have a cold, and this cold is, pardon my language but for lack of better words, kicking my ass. Prescription cough meds along with expectorants, nasal sprays and vitamins have minimally helped. Taking care of yourself while sick is one thing; you can usually lay up on the couch with a box of tissues, hot tea and watch the original 'Star Wars' trilogy, hopelessly romantic comedies and catch up on your DVR. Well, when you're sick and a Mom things are totally different, that of which I have now learned. I have a 9-month old to take care of and 'Star Wars' has to wait.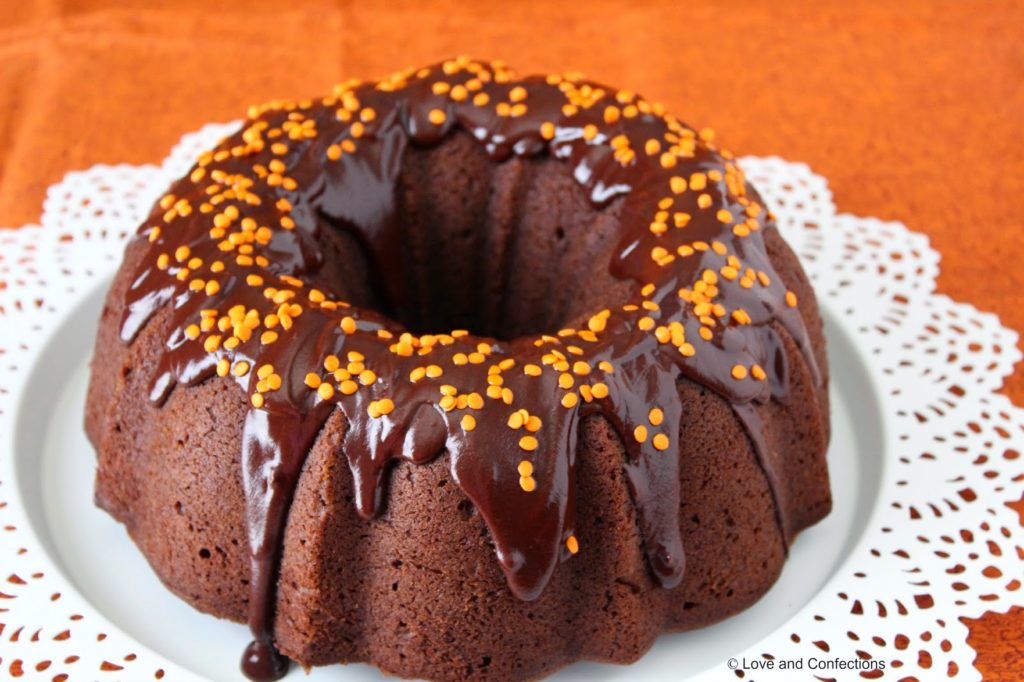 So back to the cake. It's a bundt cake and for a bundt cake you need a bundt pan. Did I mention we are moving? This coming weekend actually. We found a rental house and are finally moving out of this horrible apartment and away from the family of elephants upstairs and the "I have to rev my motorcycle engine every time I drive it no matter what time of day it is" (including 3am and waking up the baby) neighbors. I am so glad we are moving. I am not glad that my kitchen is all boxed up. Luckily the bundt pan was one of the last things to get packed so I was able to bake this cake.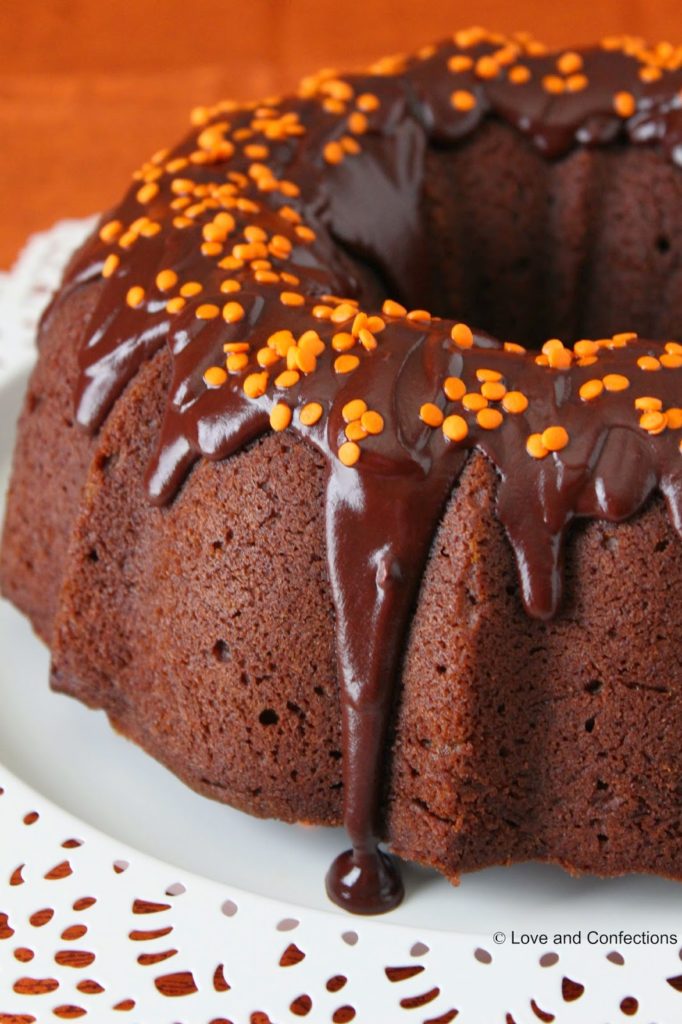 Do you know how hard it is to pick out sprinkles from a mix? Well I found out the other day. I decided to forego the chocolate chip topping in the original recipe and make it festive (read: usually more work for myself). Well, it happened to be one of those glorious days when Baby L&C actually went down for a nap without fighting. The Angels were singing and I was doing a happy dance, until I realized that the orange sprinkles I thought I had, turned out to be red sprinkles.
Red sprinkles?!?! I can't make a pumpkin cake with red sprinkles.
I went to check on Baby and she was down for the count, so there was no way we could go to the store for sprinkles. I searched through my hoard of sprinkles, cupcake liners and other decorating paraphernalia to discover I had a quin Halloween mix of neon green, black and
Angels singing again
orange. In case you missed the lovely picture I posted the other day on
Instagram
of my sprinkle-picking adventure, here it is.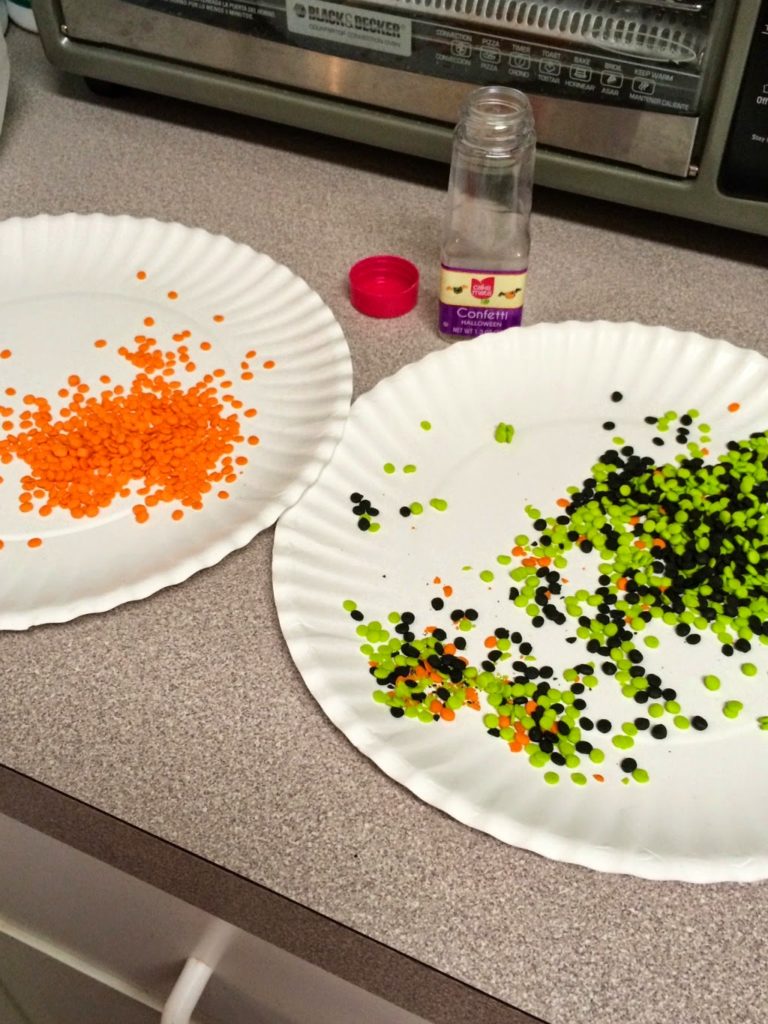 Sorry for the rant about everything, I just needed to let you know why this cake almost didn't exist. You really should make this cake. The chocolate and pumpkin pair so well together and with the addition of my
Homemade Pumpkin Pie Spice
it is pure perfection. Even my dad who doesn't like pumpkin and says I never make "normal cakes" ate it. He likes plain and simple flavored desserts, just chocolate, just vanilla, etc. But he still ate it and said it was good, so that's a thumbs up in my book.
Triple Chocolate Pumpkin Spice Bundt Cake
Triple Chocolate Pumpkin Spice Bundt Cake Ingredients:
– 2 cups Granulated Sugar
– 3/4 cup Vegetable Oil
– 3 large Eggs, room temperature
– 2 teaspoons Vanilla Extract
– 2 & 1/2 cups All-Purpose Flour
– 1 teaspoon Salt
– 1 & 1/2 teaspoons Baking Powder
– 1 & 1/2 teaspoons Baking Soda
-1/2 cup Cocoa Powder
– 1/4 cup Heavy Cream
– 1-15 ounce can Pumpkin Puree (make sure it is just puree and not pie filling)
– 3 tablespoons Unsalted Butter, room temperature
– 3/4 cup Chocolate Chips
-1 tablespoon Corn Syrup
– Mini Chocolate Chips or Sprinkles for topping (optional)
Triple Chocolate Pumpkin Spice Bundt Cake Directions:
1. Heat oven to 325°F. Spray bundt pan with nonstick baking spray and set aside.
2. In a medium bowl, or the bowl of your stand mixer, combine the Sugar, Oil, Eggs and Vanilla Extract.
3. In a separate bowl, sift together the Flour, Salt, Baking Powder, Baking Soda, Cocoa Powder and Pumpkin Pie Spice.
4. Slowly incorporate the flour mixture into the egg mixture, in three additions, alternating with the Heavy Cream. Add in the canned Pumpkin Puree and mix briefly, so as not to over-mix the cream.
5. Pour into prepared bundt pan and bake for 50-60 minutes, or until a cake tester inserted into the center of the cake comes out clean. Cool in pan on cooling rack while preparing the glaze.
6. For the glaze, combine and heat the Butter, Chocolate Chips and Corn Syrup in a double boiler over medium heat until melted.
7. Turn out cake onto cake plate, pour glaze over it and decorate with sprinkles. Enjoy!
Until next time,
LOVE & CONFECTIONS!
Don't forget to check out all the other amazing #BundtBakers and their Fall themed cakes: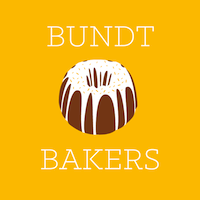 Interested in learning more about us?? #BundtBakers is a group of Bundt loving bakers who get together once a month to bake Bundts with a common ingredient or theme. We take turns hosting each month and choosing the theme/ingredient. You can see all our of lovely Bundts by following our Pinterest board right here. Links are also updated after each event on the BundtBaker home page here.
If you are a food blogger and would like to join us, just send an email with your blog URL to foodlustpeoplelove@gmail.com. If you are just a lover of Bundt baking, you can find all of our recipe links by clicking our badge above or on our group Pinterest board.