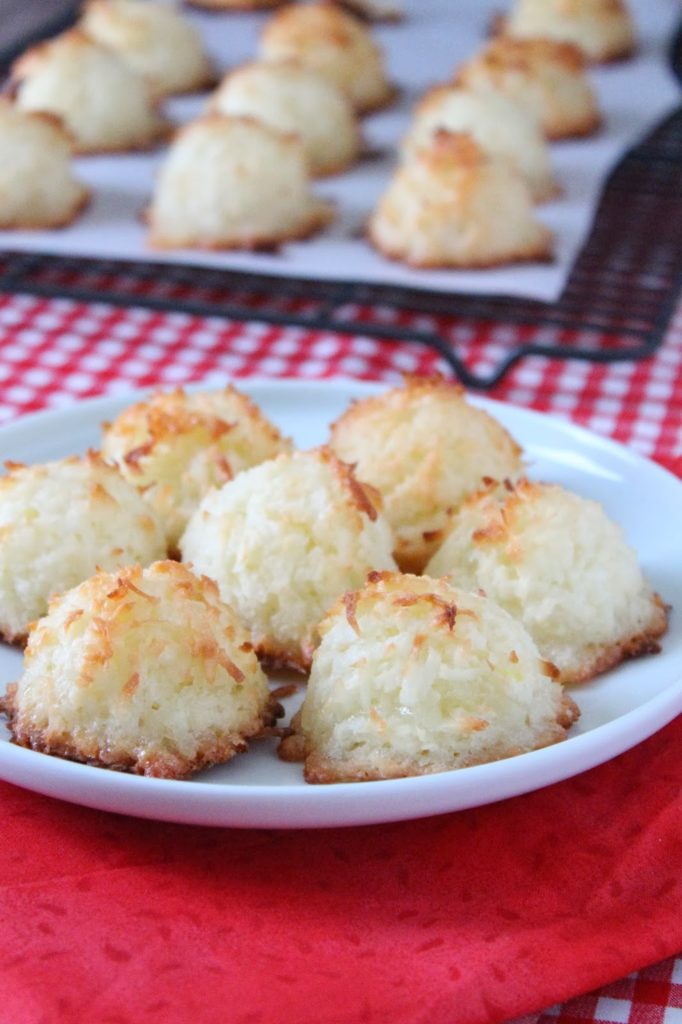 With all the coconut baking in my kitchen, it might as well be coconut week. This is one of those recipes that I have made hundreds of times, yet have never actually posted it. Why? Because they get eaten before I can actually get a good picture. I don't like when that happens, but it means these are really good!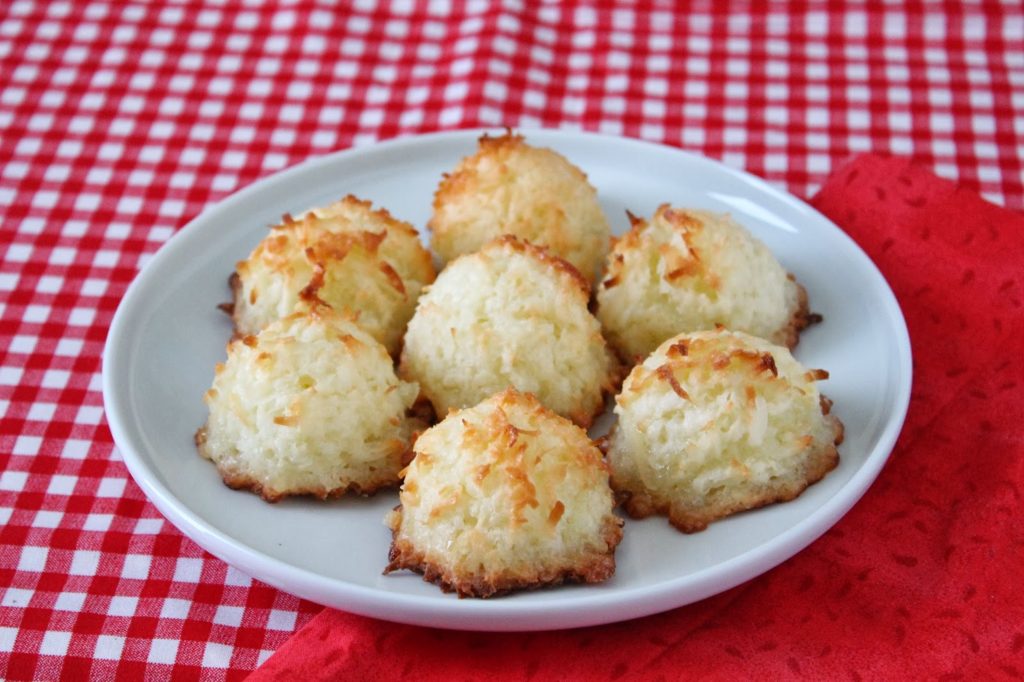 As a bonus, this recipe is really easy and fast (yay for nap-time baking!) With only three ingredients, there is no reason you can't whip up a batch yourself. This recipe varies from traditional coconut macaroons because I don't use sweetened condensed milk. Sometimes it makes the macaroons too runny and gloppy – I prefer a thicker and sturdier cookie.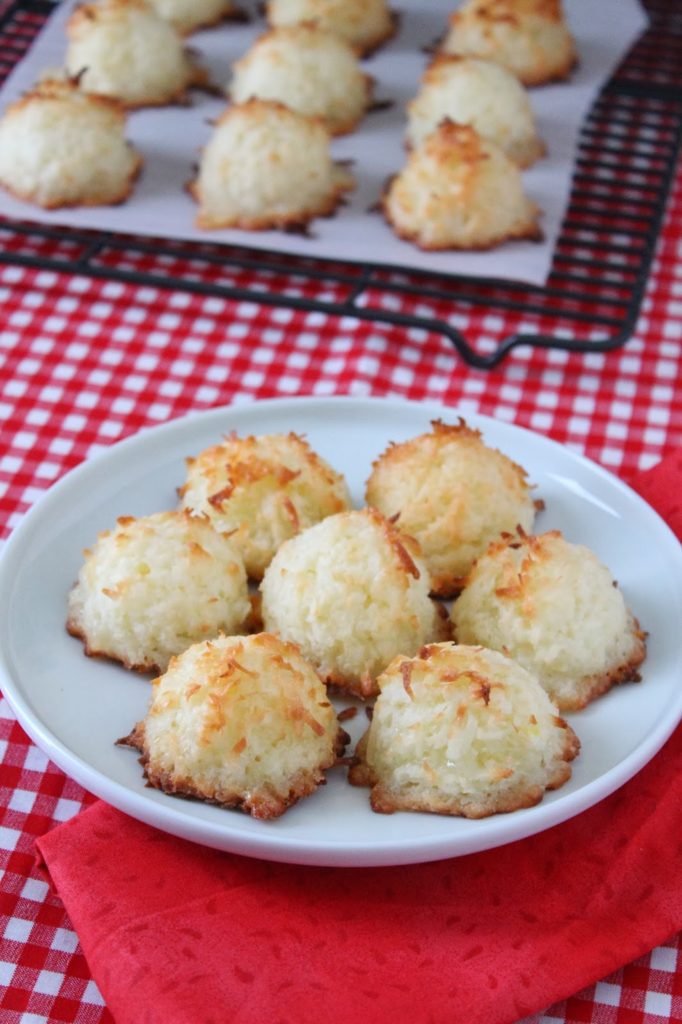 Coconut Macaroons
a Love and Confections original recipe
yield approx. 18 cookies
Coconut Macaroon Ingredients:
– 400 grams sweetened flaked Coconut (1 bag)
– 250 grams Granulated Sugar
– 90 grams Egg Whites (3 egg whites)
– 50 grams Whole Egg (1 whole egg)
Coconut Macaroon Directions:
– Heat oven to 325F. Line 2 half-sheet pans with parchment paper.
– In medium bowl, combine the Coconut and Sugar. Mix together to ensure there are no clumps.
– In a separate small bowl, whisk together the Egg Whites and the Whole Egg. Pour into the coconut and sugar mixture
– Using your hands, I usually wear gloves because it gets sticky, mix the eggs and coconut together.
– With a medium scoop, I use a black #30 disher that is about 1.25 ounces, scoop onto cookie sheet and bake for 20 minutes, rotating halfway through.
– Let cool and eat immediately or store in an airtight container for 3 days.
Until next time,
LOVE & CONFECTIONS!