Cows 'n Cabs returns for its fourth year to the city of Winter Park. This event brings together Central Florida's top culinary talent, with live music, wine and craft beer, for a night benefiting local charities.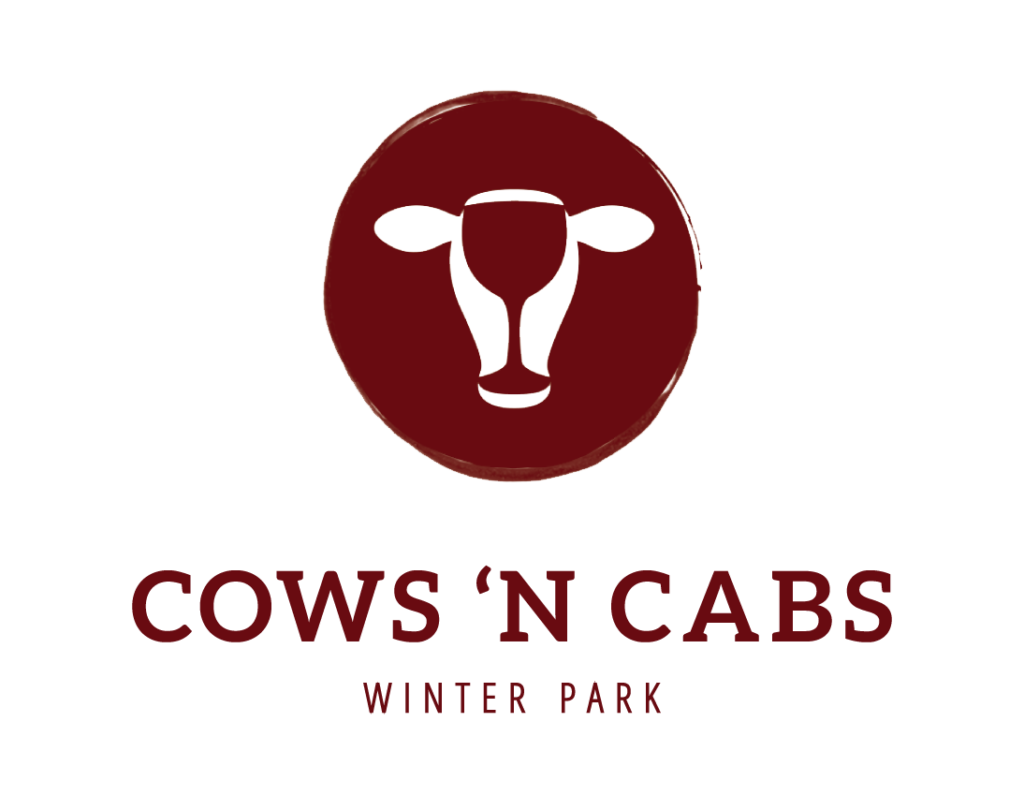 Cows 'n Cabs was created by Chef John Rivers, from 4 Rivers Smokehouse and The COOP, along with David Larue, from ABC Fine Wine & Spirits, to benefit local charities and help diminish poverty in Central Florida. This the Western-themed event donates 100% of the ticket sale proceeds as well as the proceeds from the auction will go to the Community Food & Outreach-a non-profit that helps fight hunger and provide hope in Central Florida, and Elevate Orlando-a non-profit mentoring and equipping the urban youth of Central Florida, providing character education, life skills and helping them graduate with a plan for their future and to establish long-term relationships.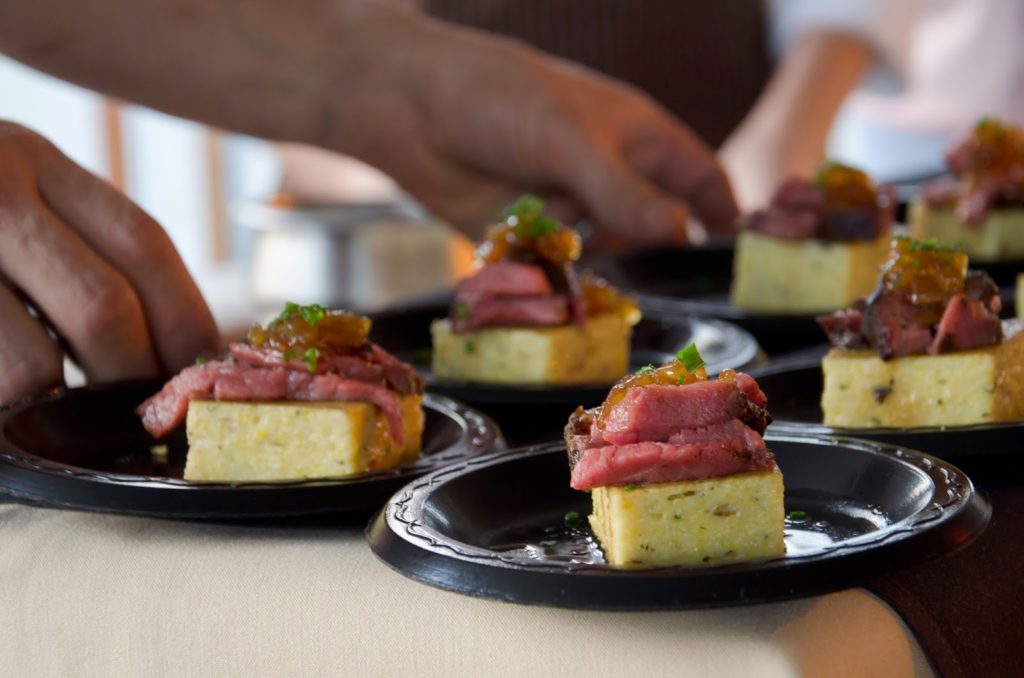 This year, the organizers are expecting more than 400 attendees and wanting to double last year's donation of $60,000. Anheuser-Busch, Southern Wine & Spirits and ABC Fine Wine & Spirits are providing more that 200 wine, spirits and craft beer samplings. What better way to enjoy great drinks than with great food.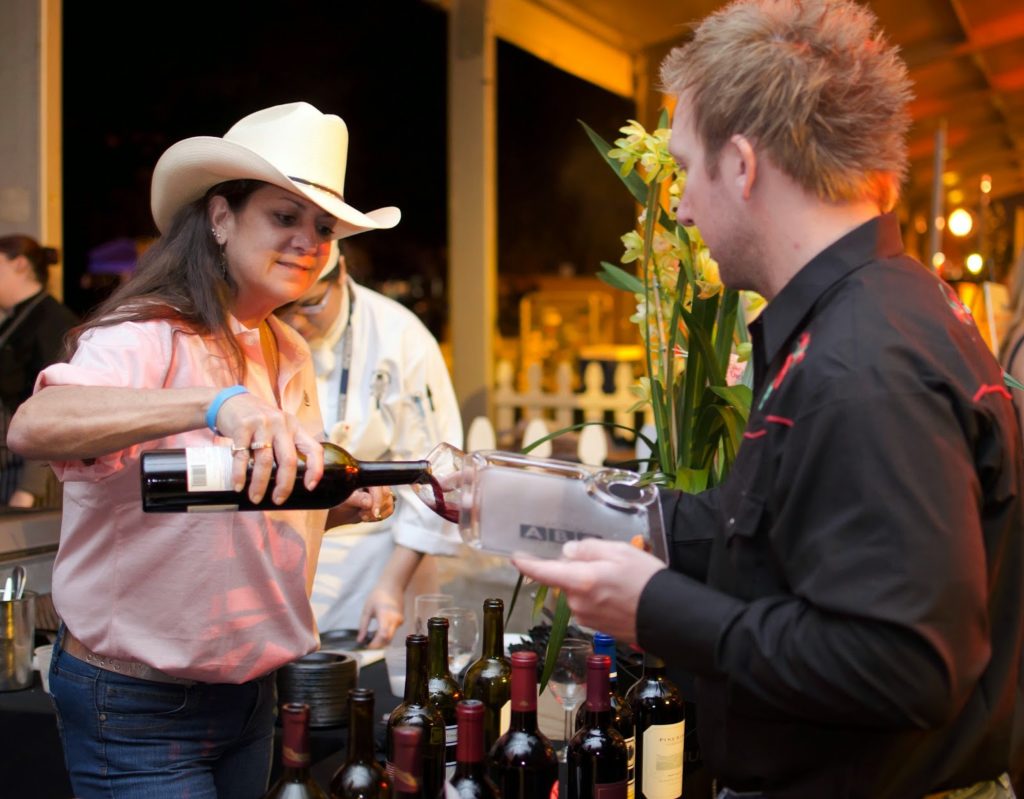 Some of the fabulous local restaurants participating this year include 4 Rivers Smokehouse, The COOP, Se7en Bites, K Restaurant, The Meat House, Norman's, The Crooked Spoon, Citrus, Txokos Basque Kitchen, Taverna Opa Orlando, Hawkers, P is for Pie, Cress, SOCO, Peterbrooke Chocolatier of Winter Park, Puff 'n Stuff, Wolfies PizzaMia and Bluezoo. I am excited to meet all the wonderful chefs participating in this event. 4 Rivers Smokehouse is one of my favorite barbecue restaurants and I know they are going to have some delicious food prepared. Also, Chef Trina from Se7en Bites is a personal friend and fellow culinary school classmate and has given me a sneak peak at what she is creating for the event. "I am honored to have been chosen to serve along side my fellow colleagues to bring awareness to such a worthy cause and raise money that is used locally. I am excited to present our signature dishes that showcase Southern food at its best. Our garlic buttermilk biscuit with our brown sugar spicy sausage topped with our signature pimento cheese served with cheddar chive grits. Our dessert is our very moist and delectable oatmeal cream pies and a shot of our signature blend and locally roasted se7enbites coffee."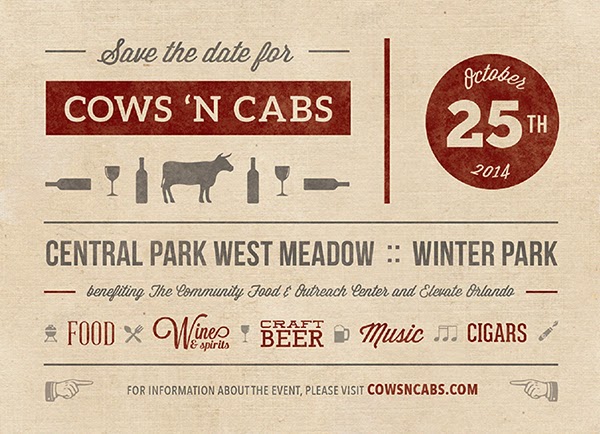 Cows 'n Cabs takes place in Winter Park West Meadow at 150 North New York Avenue, next Saturday, October 25th, 2014. VIP tickets can be purchased for $140 and attendees receive a one-hour sneak preview starting at 6 p.m. General admission tickets are $110 and with entrance at 7 p.m. VIP groups with private banquette seating and exclusive bar service is also available. Reservations are required and can be made through email to tina@cowsncabs.com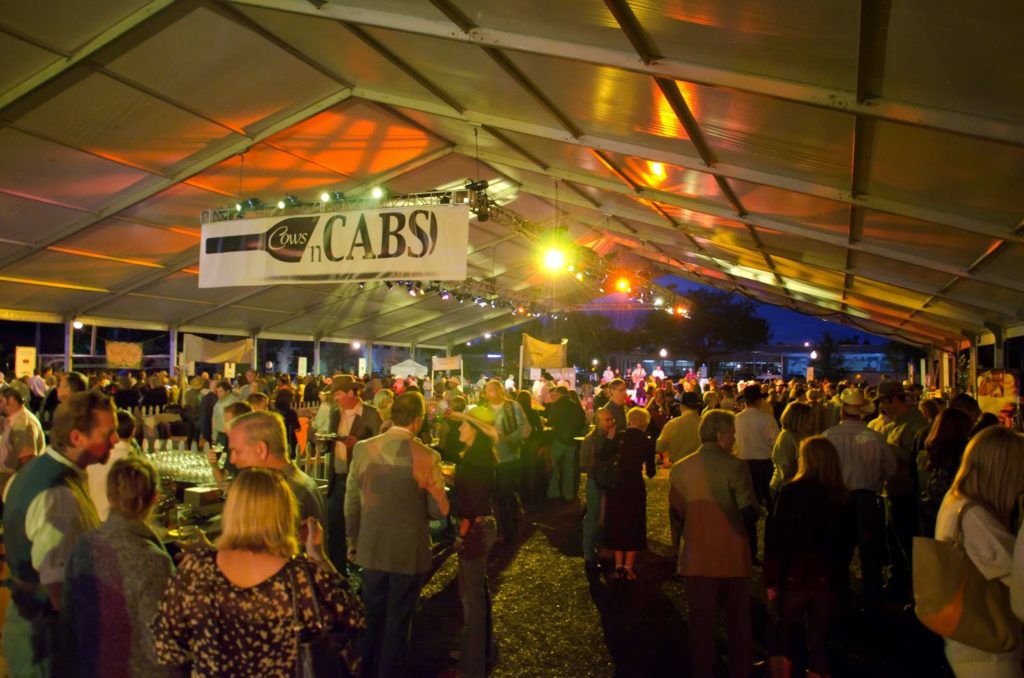 For more information, a complete list of sponsors, featured chefs and restaurants and to purchase tickets, go to www.cowsncabs.com
Until next time,
LOVE & CONFECTIONS!
Disclaimer: I am receiving a press pass for the event in exchange for promoting and providing information about Cows 'n Cabs. All opinions are my own. Photos courtesy of Cows 'n Cabs.