This shop has been compensated by Collective Bias, Inc. and its advertiser. All opinions are mine alone. #SnackSnapShare #SnackStories #CollectiveBias
Fairy Gardens are an easy and interactive DIY to get your toddler outdoors this Summer and help ignite their imagination.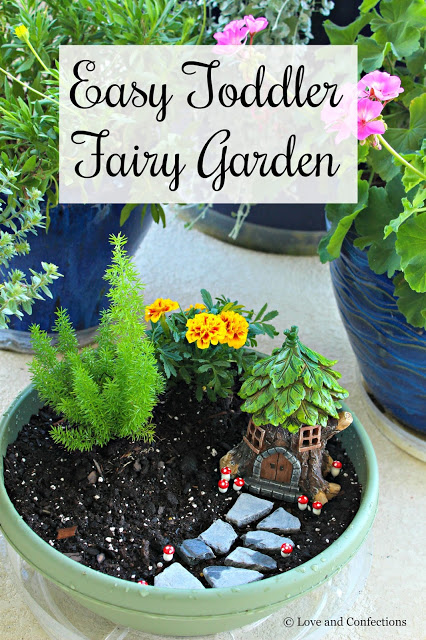 Even before having my little one, I have loved the idea of fairy gardens. They can come in all shapes and sizes. Whether you prefer rustic, traditional, or anything in between, there is a fairy garden for everyone – including toddlers. When we play outside, I always remember to bring extra water and have snacks handy, like Cape Cod® Potato Chips and Snack Factory® Pretzel Crips®.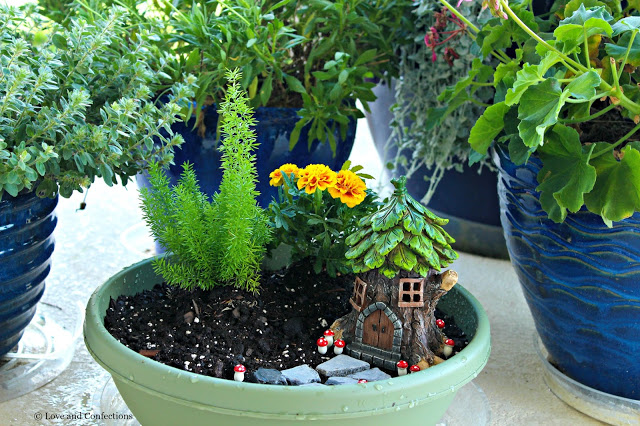 Fairy gardens are the perfect Summer project for little hands. With parental help, a fairy garden can be created very easily and supply endless hours of fun. I decided on getting a few pre-made fairy elements and mixing with live plants for our outdoor garden. Nowadays you can find almost anything in craft stores or online for fairy gardens.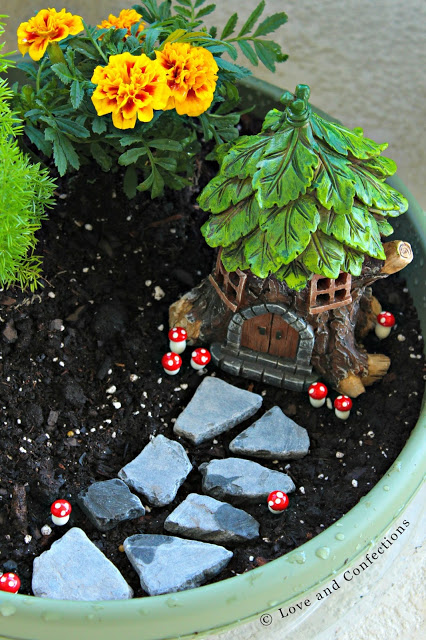 We went to the local craft store and local hardware store for our supplies. I already had potting soil on hand from my herb garden, but if you don't, you will need to purchase some of that as well. My daughter had fun picking out some small plants and flowers for her garden. The fairy house was a surprise and I added it while she napped, telling her that a fairy moved in while she was sleeping.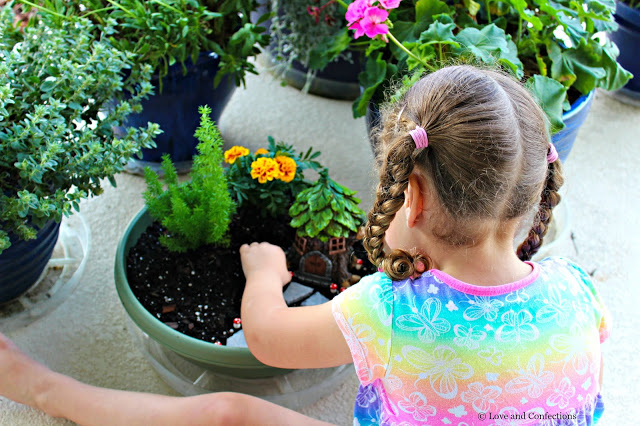 I will eventually drill a small hole in the house and get an LED candle or small light strand for nighttime. When it gets dark, my daughter can watch for when the fairy comes home and the lights turn on. She hasn't met her fairy yet, but every day we talk about what she might look like, and what her name is. It is great for little imaginations. We are also practicing our math skills by counting the teeny mushrooms and stone walkway. I am definitely going to continue adding to the garden, maybe even make another one for a second fairy soon and enjoy more family time outside, playing in the dirt and using our imaginations.
Easy Toddler Fairy Garden
Supplies:
1 wide pot with drainage holes, if using live plants
potting soil
gloves and trowel
greenery & flowers
fairy house
vase filler or stepping stones
mini mushrooms
optional additional accessories and lights
Fairy Garden Assembly
Gather all your supplies and prepare a work space.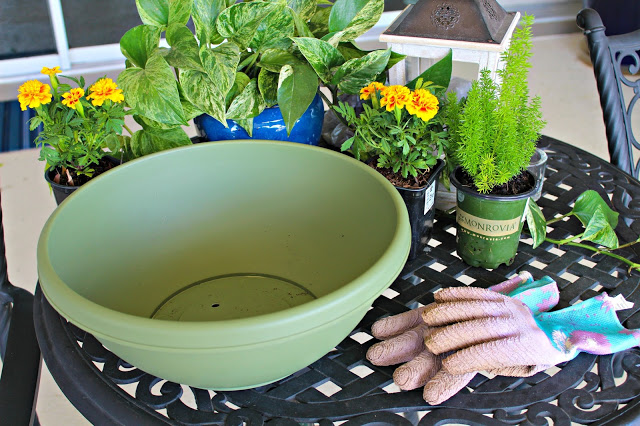 Fill pots halfway with potting soil. Read directions regarding sunlight and spacing for your plants and plant them accordingly. Fill in remaining area with soil.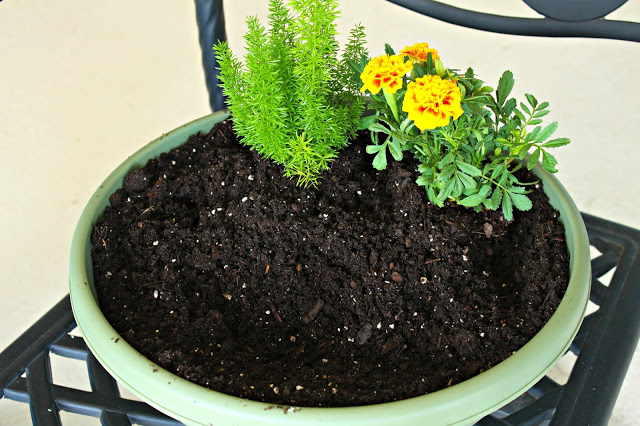 Place pot where you'd like the garden to stay and water briefly so soil compacts a bit.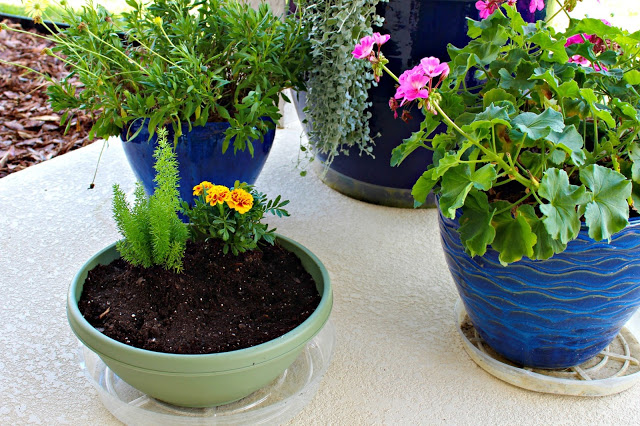 Decide where you'd like the fairy house placed so it will not get in the way of plant growth.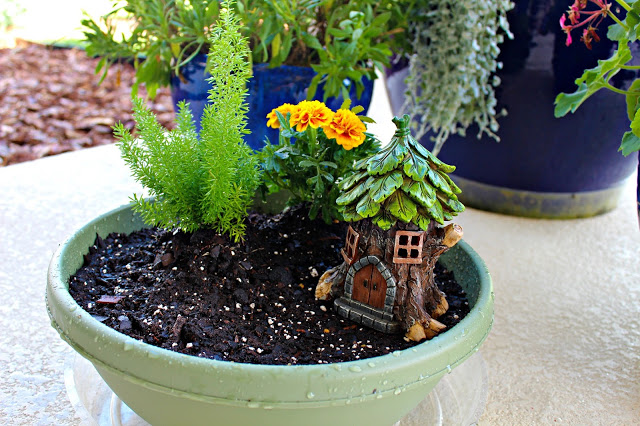 Arrange vase filler, or stepping stones, to create a path for the fairy.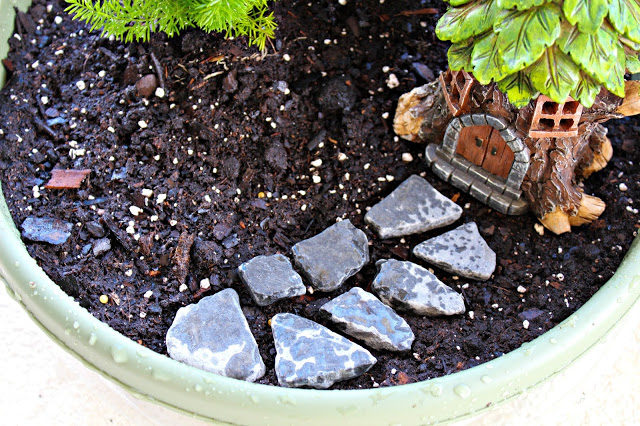 Accessorize with miniature mushrooms on florist wire, or other miniature furniture and lights.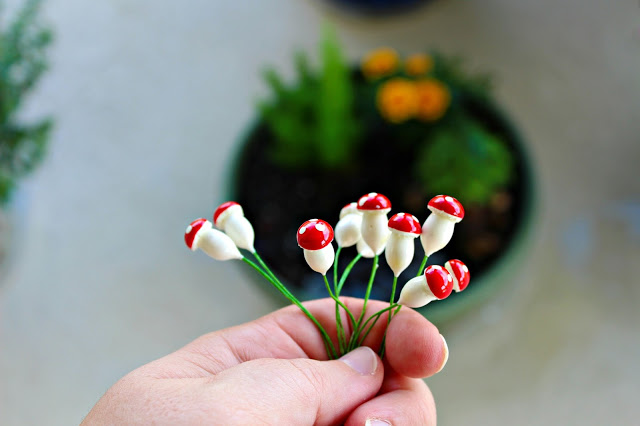 Enjoy your very own fairy garden!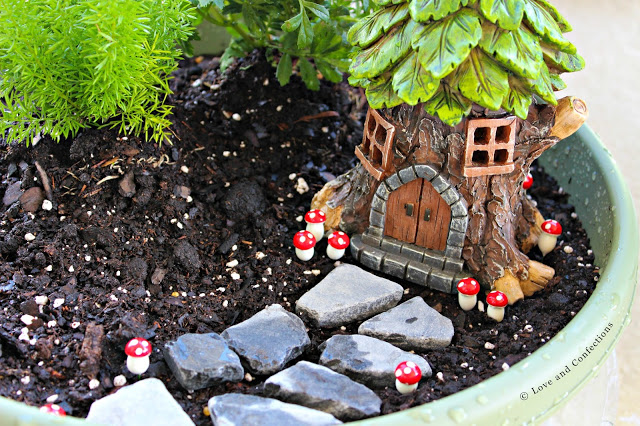 I can't remember how long ago I was introduced to Cape Cod® Potato Chips by my dad, but they have been a family favorite for a long while. I didn't even realize how many flavors there are now. Original and Sea Salt & Cracked Pepper are my favorites, and I want to try the Waffle Cut varieties, Infused Mediterranean, and limited editions like Roasted Black Garlic. With so many variations for snacking with Cape Cod® Potato Chips, there really is a flavor for everyone and every occasion – from sharing together during family time to parties, barbecues and cookouts all Summer long. My toddler is learning to "share" but it is sometimes a back and forth struggle. She has no problem sharing snacks though.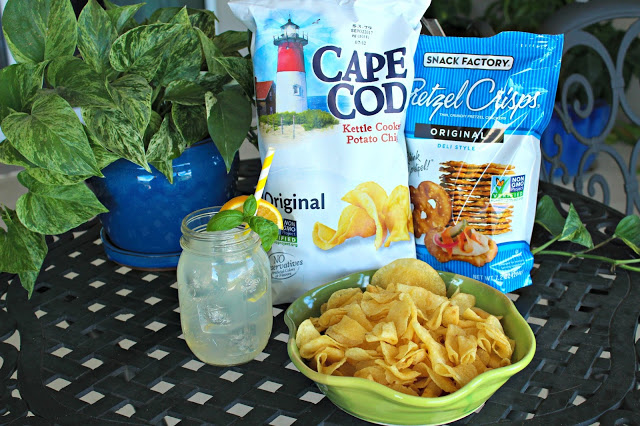 If I were to enter, I'd definitely use this photo of some of my favorite Summer snacks – Cape Cod® Potato Chips, Snack Factory® Pretzel Crips® and ice cold lemonade!
Snack Better Together Sweepstakes
#SnackSnapShare #Sweepstakes (5/30 to 7/25)

Enter the sweepstakes by sharing snack stories and submitting photos of you, your family or friends in snacking moment using hashtag #SnackSnapShare
(1) Grand prize- $10,000 cash prize for a family vacation of the winner's choosing.
(8) Weekly Winners- One weekly winner will win a year's worth of snacks so they can continue to share the love all year long.
(57) Daily Winners- winners will receive a $50 prepaid Visa gift card to stock up on snacks at their favorite retailer
I hope you have an enjoyable Summer outside with family and friends, playing, building fairy gardens and
sharing delicious snacks together
! Don't forget to enter the sweepstakes above!




Until next time,
LOVE & CONFECTIONS!