The holidays are just around the corner and I am sharing one of my favorite holiday traditions with you today – our Christmas Eve Feast of the Seven Fishes with insights for this post provided by GE Cafe™ Series. All opinions are my own.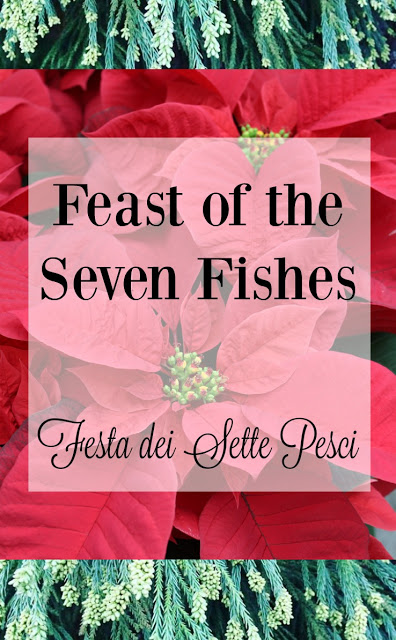 One of my favorite holiday traditions is the Italian-American Feast of the Seven Fishes. As long as I can remember, my mother or grandmother have hosted Christmas Eve dinner and carried on this tradition. I grew up with the kitchen being the heart of our home. Not only did I learn to cook there, but my sister and I also did our homework at the kitchen table, we ate family meals together, and had parties where everyone gathered in the kitchen.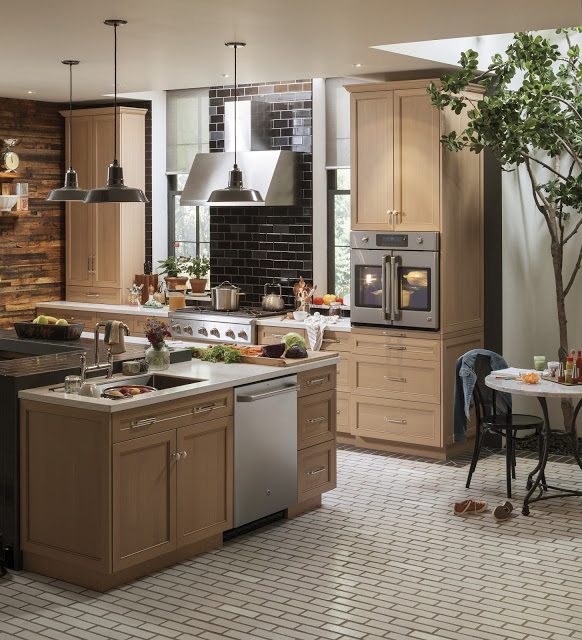 For the past few years, I have helped my mom with the preparation and cooking, and I even hosted Christmas Eve at my house last year. We prepare and gather food days before and plan out a detailed menu. Christmas Eve is no small celebration and we usually have between 12 and 30 family and friends joining us for the Feast of the Seven Fishes. When there is that many mouths to feed, every burner on the stove, both ovens and the microwave are constantly going.

My dream kitchen would have the GE Cafe™ Series of appliances, so I could create a wonderful Christmas Eve Feast for my family and friends. I love the look and design of the restaurant quality appliances made for the home cook. GE Café™ Series Cooktops have each burner specialized for precise boiling, simmering and searing, which is key in making meals with maximum flavor. There is even a griddle system for grilling, searing or stir-frying. I can see myself using that for Christmas morning French toast.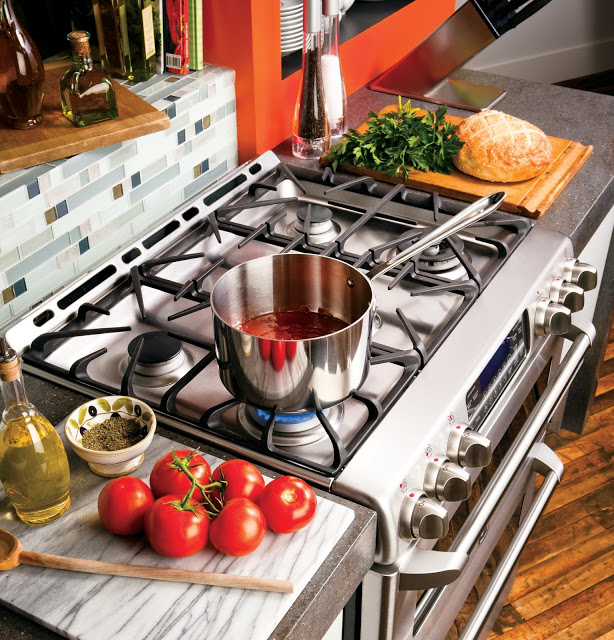 Our Christmas Eve menu usually consists of an Antipasto, Shrimp Cocktail, Stuffed Calamari, Lobster Ravioli, Crab Legs, Clams Oreganata, Mussels Marinara, and Tilapia – for anyone who doesn't want shellfish. Of course, there is also Spaghetti and my grandmother's Sauce recipe, because those cannot be left out. It is a true feast and everyone raves about our Christmas Eve dinner.

My mom has hosted her fair share of parties and has passed on a few tips throughout the years. One of the best tips that I learned from my mom, and still use for every party that I host, is to label my platters and dishes. I gather all the platters, bowl, serving utensils, pots and pans that I will be using and label them with sticky notes. By doing that, I won't be scrambling last minute to figure out what goes where and what pot to use.
After the feast comes dessert. In addition to cookies and sfogliatelle, my dad and I have a tradition of baking Italian Cheesecakes on December 23rd. These cheesecakes are different than regular cheesecakes, because they use ricotta and are more dense and less sweet. In the past, we have gone a bit overboard with the cheesecakes and made 3-4 of them. This wouldn't normally be a problem, but they have to bake, then sit overnight in the oven without opening the door. If I had a GE Café™ Series double oven I would jump for joy when needing to bake our cheesecakes, because I wouldn't have to worry about needing the oven for something while the cheesecakes are resting.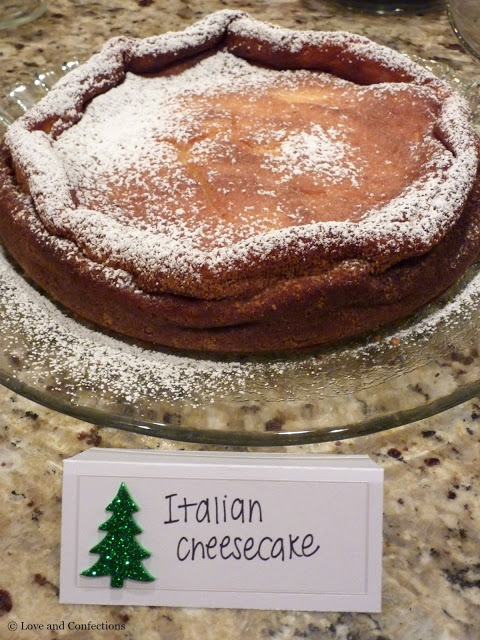 The GE Café™ Series French-Door Oven is on my Christmas wish list. Did you know their refrigerator has a K-Cup brewing system too? What GE Café™ Series of appliances would you want in your kitchen? Also, take a peek at the GE Café™ Pinterest Board for more ideas and holiday tips. Have a good holiday season and I hope you are inspired to take food further and create your own Feast of the Seven Fishes with the power of GE Café appliances.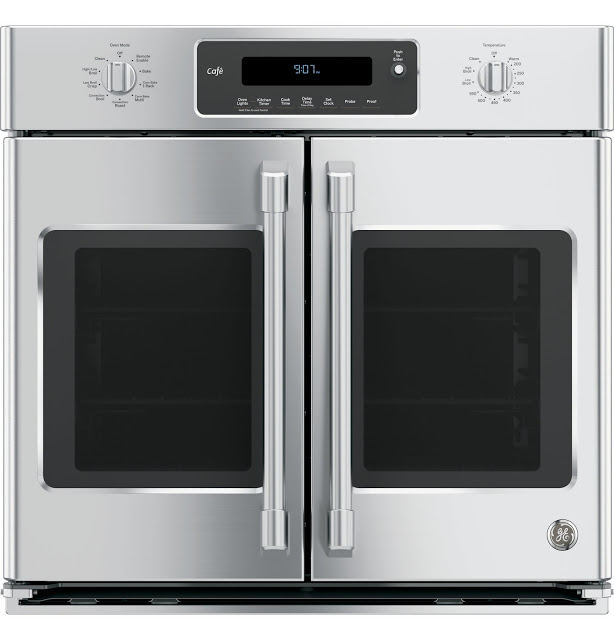 Until next time,
LOVE & CONFECTIONS!




Insight for this post was provided by GE Cafe™ Series. All opinions are my own.