2015 was my second year attending the Food & Wine Conference – created by Isabel Laessig from Family Foodie and The Sunday Supper Movement. I went last year, not knowing what to expect and barely knowing anyone. A lot has changed in a year. #FWCon inspired me so much that I volunteered to be on the planning committee for this year's conference. I also joined the Sunday Supper Movement this year as well.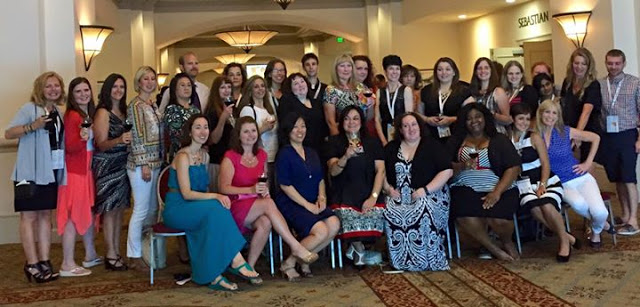 The Sunday Supper Family
As we were planning the conference, one of the big things our scheduling committee had to keep reminding everyone is that it is "subject to change". We had that on our notes, on the conference website, and even the keynotes addressed it. I actually like that phrase quite a bit, it gives us room to modify if something is not quite right, but I also want switch the phrase to "subject for change". I want to be a "subject for change" – I want to continue growing, learning, expanding my blog, and improving on everything I do, and conferences like this one inspires me to do that.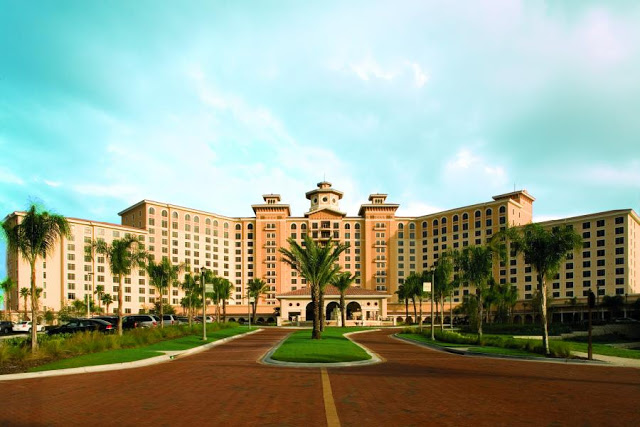 Photo from RosenShingleCreek.com
Over the past year, the bloggers I have met through the Food & Wine Conference have remained a big part of my life. They have become friends and mentors, and I am forever grateful for their presence in my life. Isabel is a big part of that presence. She is always so welcoming and caring and fun to be around. Isabel and our whole team worked extremely hard on this conference and I am so happy with the results. I was excited to start planning for next year as soon as the conference started, with my spreadsheets ready.
Since I live in Orlando, I decided to stay at home and commute to the conference each day. Day 1, after registration, bloggers headed into the Dixie Crystals Sweet Retreat for 3 make-your-own sugar scrub stations. Everyone had a blast and it was a great opening activity to get the conference started. There were also staff members from the Rosen Shingle Creek Spa giving massages.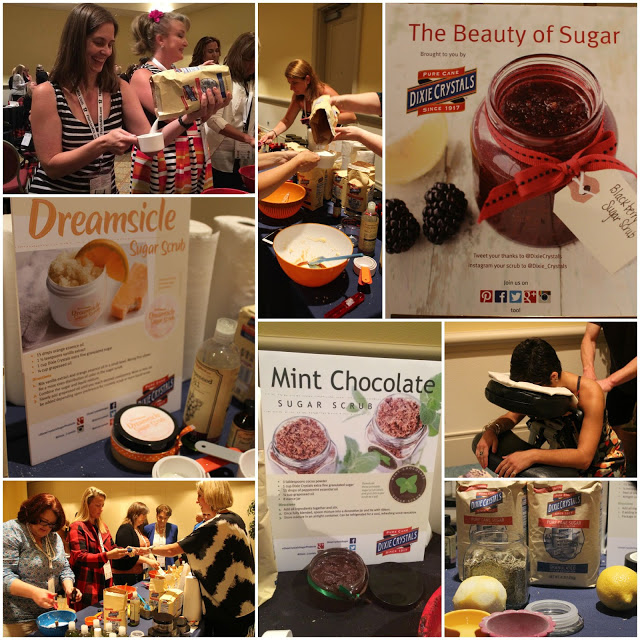 Dixie Crystals Sweet Retreat
Following that, the Florida Strawberry Grower's Association hosted a Chocolate and Strawberry Party. Pastry Chef David Ramirez gave a bonbon demonstration while we all sampled some of his amazing chocolates. We also toasted with Saint Augustine Distillery's Strawberry Shortcake Cocktail – it was absolutely delicious and I am still trying to track down the recipe.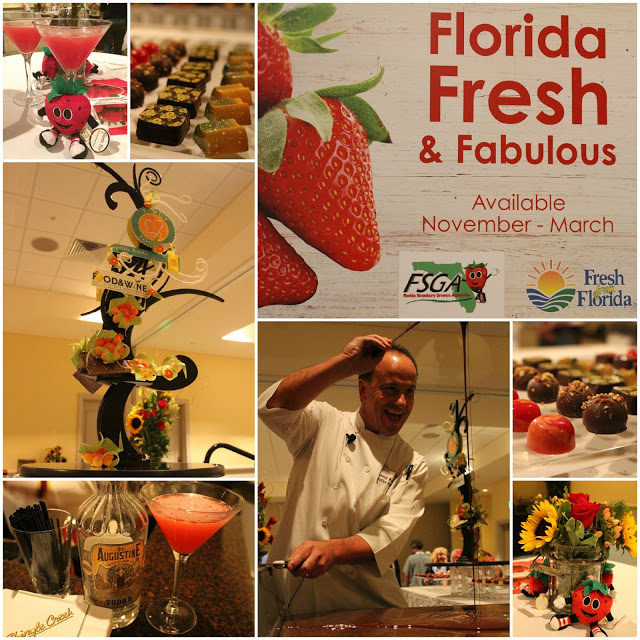 Strawberries & Chocolate
One of the most fun parts of the first day is the Taste of Rosen Shingle Creek. Action stations lined the room and we could sample small plates from all of the delicious Rosen restaurants. Signature cocktails were provided by Premiere Beverage and everyone had an amazing time trying all the food. The small group of ladies I was with all agreed the Baked Brie, Fried Oyster Bloody Mary and 7 Layer Mushroom Crepe were our favorites of the night.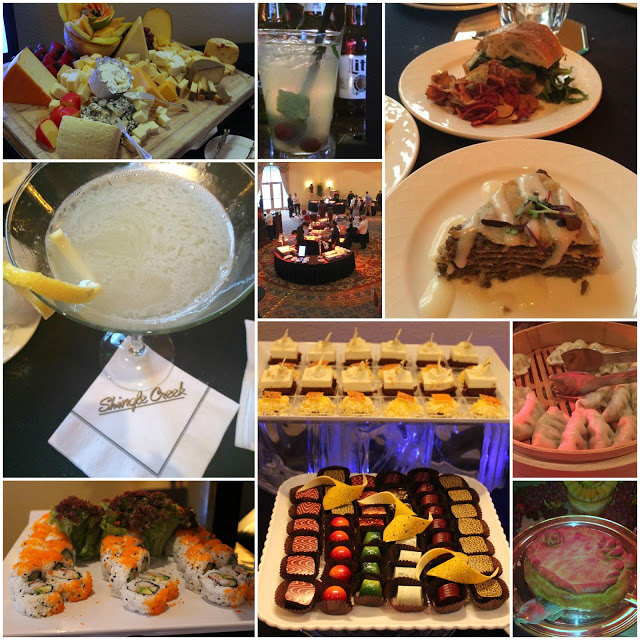 Taste of Rosen Shingle Creek
Friday night, after all the festivities ended, a group of bloggers and I relaxed in one of the bar lounges for a bit. One of my local food blogging friends, Lisa from Taste Cook Sip, asked me if I wanted to stay in her room Saturday night. I was planning on driving to and from the conference, like I had last year, but she said knew that we would have a late night Saturday and early morning Sunday. I was very grateful for the offer and ended up staying with her on Saturday.
Special thanks to Kaitlin from Whisk Kid. She won this BMW but couldn't take it home on the plane and gave it to #ToddlerLnC! She loves it and rides it with Jammer and Spuddy Buddy!
It was actually a bit nerve-wracking because it was the first time I wouldn't see #ToddlerLnC for about 48 hours and my first night away since she was born. Everything went fine at home while I was away, and truth-be-told, I needed the away time at the conference. I know my husband and father can take care of her, and if I want to be able to go to more conferences, most of which are out of town, I need to be able a "subject for change" and let go a bit.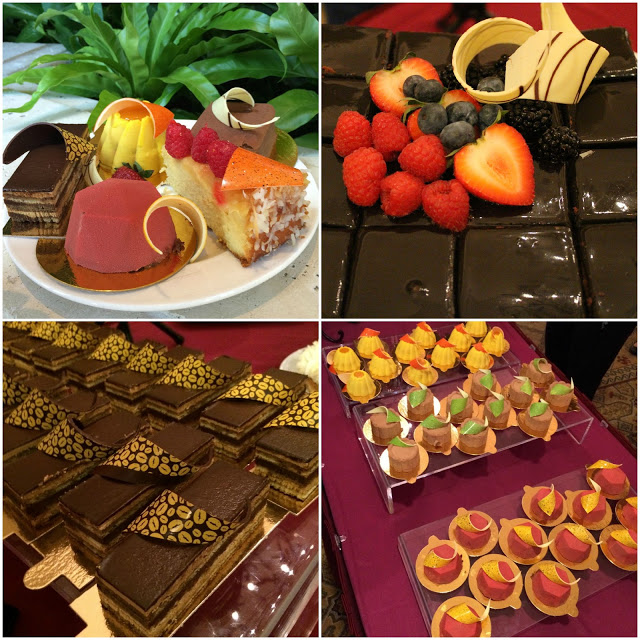 Saturday desserts after lunch
Saturday was a packed schedule and it was inspiring, enlightening, fun, and informative. We learned about everything from business success, balancing blog and home life, and SEO, to working with brands and social media. I was also co-hostess of The Price is Right Foodie Edition, which was a lot of fun! We had a small break to relax and get ready for our Saturday night "Sunday Supper". We all shared a wonderful meal together from Certified Angus Beef, paired with wines from the Hess Collection, and desserts sponsored by Dixie Crystals. After dessert, Idaho Potato brought the Dancing Heads and everyone had a good time.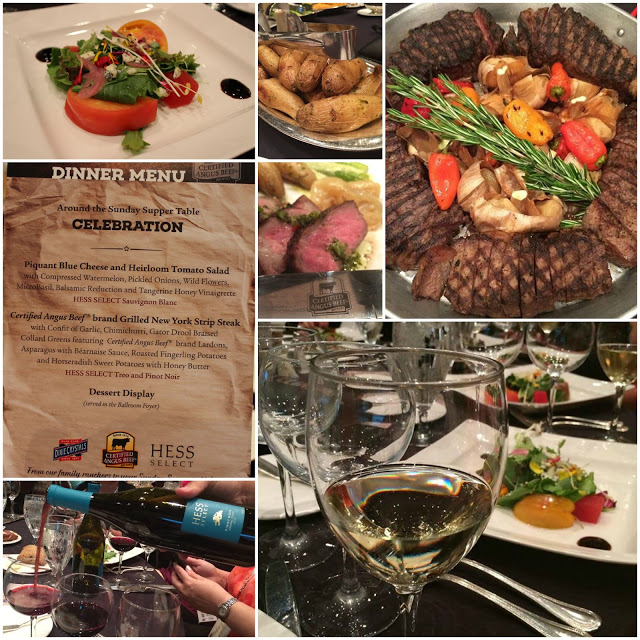 Saturday night's Sunday Supper around the family table!
Sunday came way too early, but thankfully we had an amazing brunch from Duda Farms. The food and mimosas was delicious and prepped us for a busy day ahead. Sunday was full of learning sessions and breakout panels covering all sorts of topics including photography, cookbooks, social media, SEO, wordpress, and wine and cheese pairings. Sunday afternoon was bittersweet. I had a great time at the conference and our whole team did an amazing job. The sponsors were fabulous and The Rosen Shingle Creek is the perfect host hotel. So much planning went into the conference and it was a wonderful 3 days.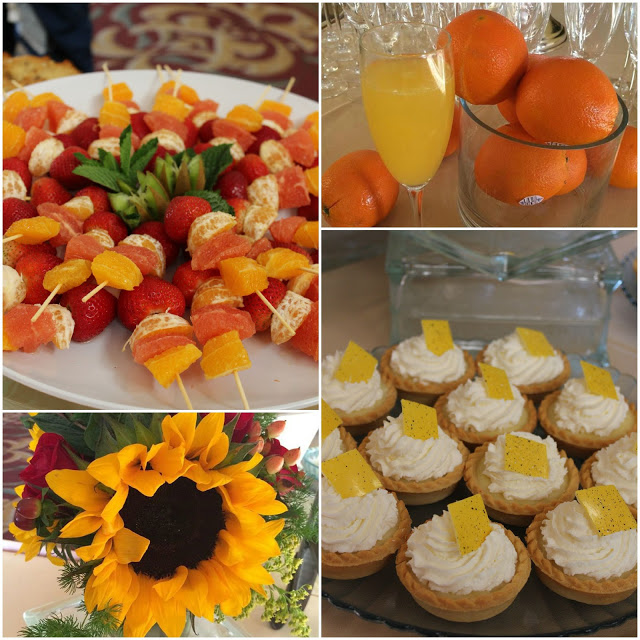 Brunch on Sunday
The challenge I always have after conferences is similar to the challenge I had when going to church retreats in high school. They often told us a phrase that still sticks with me today, "live the fourth". No one else, except the attendees, experienced what I had this weekend. Outside the conference, life went on like normal for everyone and as soon as it ended, life was going to go on like normal for the attendees too. Blogging and photography needs to get done, sponsored work, social media scheduling, all while balancing time with family and/or work. We need to keep the momentum going and work on what we learned throughout the weekend – implementing strategies, networking, whatever the takeaway is. We need to "live the fourth" day, and commit to be a subject for change. It is definitely not easy to juggle it all, but I think Walt Disney says it best…
Here are more Food & Wine recaps from a few blogging friends:
Until next time,
LOVE & CONFECTIONS!