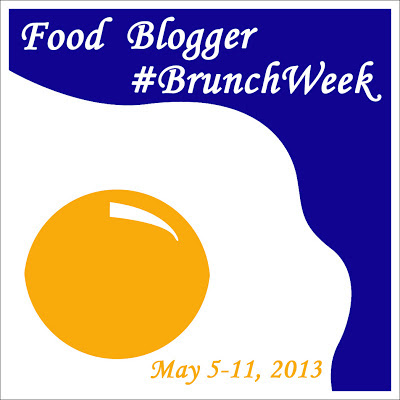 Hi Everyone!
I am so excited to be hosting #BrunchWeek! The week before Mother's day is the perfect time to host a Brunch extravaganza.
One lucky winner from our Rafflecopter will receive a KitchenAid Stand Mixer and California Walnuts Prize Pack
– A KitchenAid Artisan 5-Quart Stand Mixer model number:KSM150PSGA. Mixer comes with: 2-piece pouring shield, 5-quart stainless steel bowl, flat beater, dough hook, and wire whip. ($350 value)
– Walnut Prize Pack containing 1lb burlap bag of fresh California Walnuts, 1 portion control tin, 1 heart shaped cookie cutter, 1 flexible cutting mat, 1 mini spatula, 1 chip clip and 1 water pouch ($75 value)
One lucky winner from our Rafflecopter will receive a Lodge Cast iron Skillet and three silicone pieces (a hot handle holder, a pot holder and a trivet)
– Lodge Cast Iron Skillet: designed for the gourmet, this unique Chef Skillet has sloped sides with a traditional teardrop handle. Great for omelets, cornbread or sauteing. ($20-25 value)
– Lodge Silicone items: a great piece of cast iron cookware gets hot. Everywhere. these colorful silicone hot handle holders keep your hands sage in style.
In addition, one lucky participant from our TweetChat on Sunday May 5th from 2-3pm EST will also win a Lodge Cast Iron Skilled and three silicone pieces. PLUS five lucky participants will each get a set of the three silicone pieces. (search for hashtag #BrunchWeek to follow along. Use the hashtag in tweets during the chat to enter to win.)
AND, everyone who comments in our PinChatLive on Saturday May 11th from 2-3pm EST will also be entered to win one prize of a Lodge Cast Iron Skillet and a set of three silicone pieces. PLUS 4 lucky participants will each get a set of the three silicone pieces. (For the PinChatLive go to The BrunchWeek Pinterest Board – http://pinterest.com/lovenconfection/brunchweek-2013/ at 2pm on May 11th and comment on the question pins there. Refresh your screen often so you don't miss any new questions.)
One lucky winner from our Rafflecopter will receive The Flavors of Summer Entertaining Prize Package which includes a $100 gift card to Sur la Table! In addition to the amazing gift card, this entertaining pack includes cookbooks, kitchen utensils, entertaining party-ware like a chip and dip server, beverage container and more. From free products, to fun stuff for decorating – you'll be able to make the most of your next summer party. ($200 value)
One lucky winner from our Rafflecopter will receive a Martha Stewart Collection Kitchen Prize Package including a 3-quart Enameled Cast Iron Casserole, Magnetic Spice Grinders, a Pot Clip, Cheese Grater and a Silicone Head Spatula ($125 value)
One lucky winner from our Rafflecopter will receive a ticket to the upcoming Food and Wine Conference in Orlando, FL, July 19-21, 2013 at the beautiful Rosen Shingle Creek. Speakers include Sara Moulton (of Food Network fame), Michael Green (a true celebrity in the wine and spirits world) and Jaden Hair (cookbook author and creator of Steamy Kitchen). This prize is for a single Full Conference Pass with a value of $250. (Accommodations can be booked at the Rosen Shingle Creek at a highly discounted rate for all conference attendees). ($250 value)
One lucky winner from our Rafflecopter will receive a Bob's Red Mill Prize Pack includes a Bob's Red Mill canvas tote bag containing the Bob's Red Mill Cookbook, assorted Bob's Red Mill products, a Salter® Baker's Dream Aquatronic Baking Scale, Norpro® Silicone Heat Resistant Spatula, Best® Standard French Whip and a $40 Bob's Red Mill Gift Card. ($150 value)
One lucky winner from our Rafflecopter will receive a Whole Foods Breakfast in Bed Basket, including a Mixing Bowl, Allegro Organic Breakfast Blend Coffee, Allegro Coffee Mug, Cooking Whisk, Microplane, Delamotte Champagne, 365 Organic Amber Maple Syrup, Whole Pantry Cinnamon Sticks, French Brioche and a $25 Whole Foods Market Gift Card. ($145 value)
One lucky winner from our Rafflecopter will receive a Whole Foods Flavorful Delights Basket including a 5-quart Colander, Servino Homemade Pastas, 365 Organic Balsamic Vinegar, Macadamia Oil, Parmigiano Regiano, Key Lime Savory Oil, Branfords Original Hot Sauce, Cheese Grater, Vosges Black Pearl Bar Chocolate, Vosges Fire Bar Chocolate, R.C. Buck's Gourmet Rub-Sweet Orange Habanero, Divina Pickles-Sweet Watermelon Rind, Composta Di Fragole-Strawberry Compote with Modena Balsamic Vinegar, Sabatino Tartufi-Truffle and Honey. ($160 value)
One lucky winner from our Rafflecopter will receive a Stonyfield Organic Kitchen Prize Pack, including a Preserve Colander, Preserve Portable Yogurt Carrier, Preserve Cutting Board, Stonyfield Cookbook, Stoneyfield Oven Mitt, Travel Sandwich Carrier made out of 100% reused plastic bottles, Stonyfield Water Bottle, Stoneyfield Tote Bag and 10 free cups of Stoneyfield Greek Yogurt. ($75 value)