I love cookies! Who doesn't love cookies? When I heard about the opportunity to join a cookie swap, I was thrilled – especially since it was world-wide.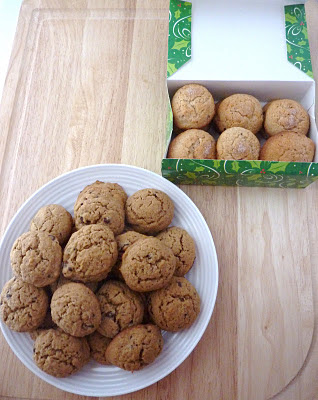 Lindsay from Love and Olive Oil and Julie from The Little Kitchen organized The Great Food Blogger Cookie Swap 2011. Over 620 Food Bloggers signed up, and over 22,000 cookies were baked and mailed – the post offices must have smelled delicious!
I bought little holly boxes to pack my cookies in, but didn't want them moving around in the USPS box and breaking. The search continued and I luckily found the cutest snowman boxes that fit perfectly in the shipping box. They were too adorable!
The hardest part of this was deciding on what cookie to bake. It needed to be able to survive mailing – my matches were in Texax, Pennsylvania and Alaska! The cookies needed to arrive fresh and in one piece. A cookie with frosting was out of the question, so I searched through some family recipes and found the perfect one.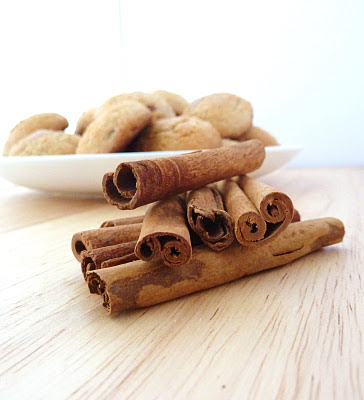 Booboop used to make cookies all the time, especially around the holidays. I loved the Split Seconds she used to make for our tea parties. She also made a variety at Christmas, including her Family recipe for Biscotti.
Now, this Biscotti is similar, but not the same to the usual long, hard, crunchy logs you see in coffee shops and cookie cases. It is moist, has a more tender crumb, and doesn't get baked twice.
Shock! I know! But it turns out delicious, just the same. I tweaked the shape of them – hers were traditionally "S" shaped, and I also added some of my own variations instead of Booboop's usual walnut and anise flavors.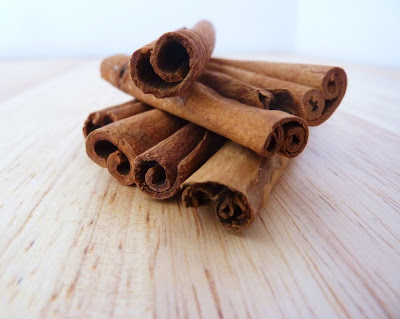 If you would like to participate in next year's cookie swap, you can sign up here to receive notifications.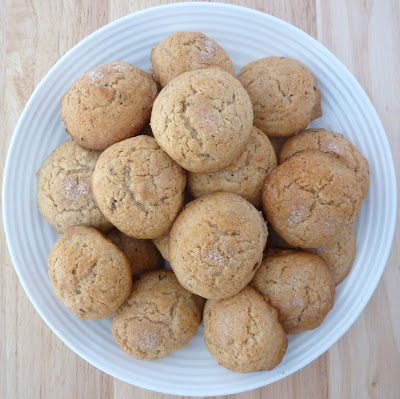 Biscotti Bites
Original Family Recipe
Biscotti Bites Ingredients:
– 4 cups All-Purpose Flour
– 1 cup Sugar
– 1 tablespoon Baking Powder
– 1/4 teaspoon Salt
– 1 cup Shortening or Margarine
– 2 Eggs, slightly beaten
– 1/4 to 1/2 cup Milk
Biscotti Bites Directions:
– Preheat oven to 375F
– Sift together the Flour, Sugar, Baking Powder and Salt into your mixing bowl
– Cut in shortening with pastry blender, or use paddle for stand mixer, until small pea-size pieces are formed and mixture is somewhat crumbly in texture
– Add any mix-in ingredients
– Add in Eggs
– Add Milk, 1 tablespoon at a time, until a soft dough forms. Make sure everything is mixed thoroughly
– Use a teaspoon, or teaspoon-size cookie scoop, and place 20 cookies per silpat-lined sheetpan, leaving about an inch between them.
– Bake for 12 minutes, or until lightly browned,
Each recipe makes roughly 60-70 cookies.
Variations:
Espresso Chocolate Chip Biscotti Bites
– Add 1 tablespoon Espresso Powder into sifted dry ingredients
– Add 1 cup Semi-Sweet Chocolate Chips after Shortening is incorporated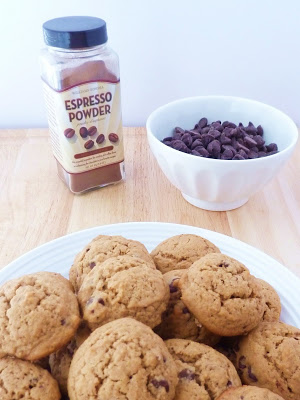 Cinnamon Sugar Pecan Biscotti Bites
– Add 1 teaspoon Cinnamon into sifted dry ingredients
– Add 1 cup chopped Pecans after Shortening is incorporated
– Sprinkle tops of cookies with Cinnamon-Sugar mixture before baking

I want to thank Megan at Stetted for her Muddy Snowdrops and Jess at Pretty Physicist for her Snickerdoodles. They were delicious!
Until next time,
Love & Confections!