Guava Cake with Cream Cheese Frosting is a great treat for any day of the week!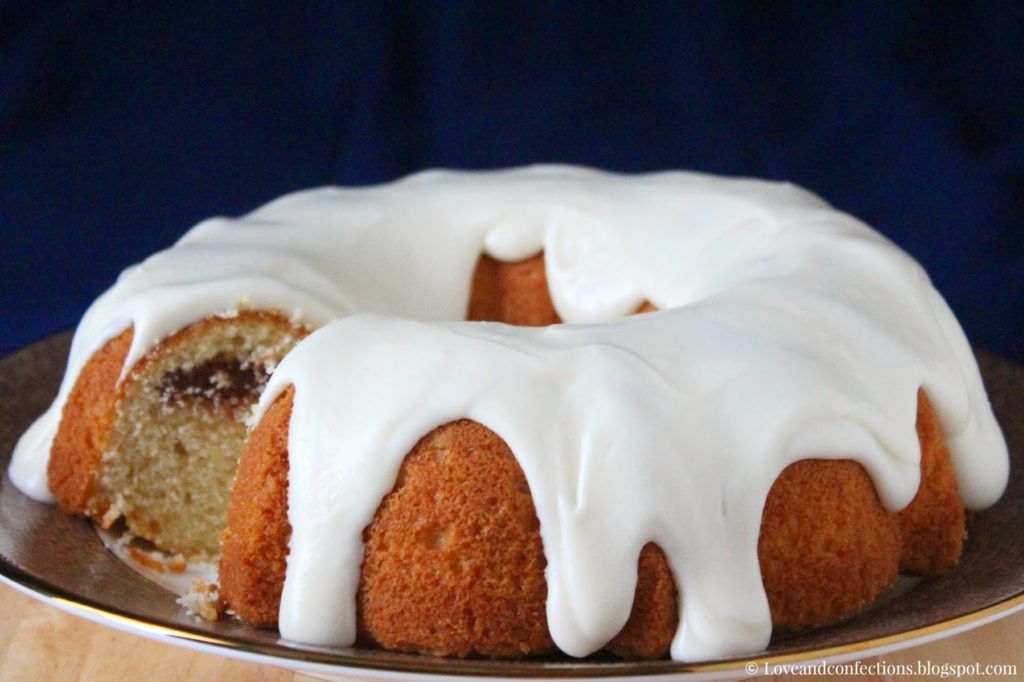 This is my first #BundtBakers entry. I don't know why I didn't join earlier, because I really do love bundt cakes. Of course, when I told Mr L&C I was making a bundt cake, he immediately quoted the lines from "My Big Fat Greek Wedding" – "This cake has a whole in it".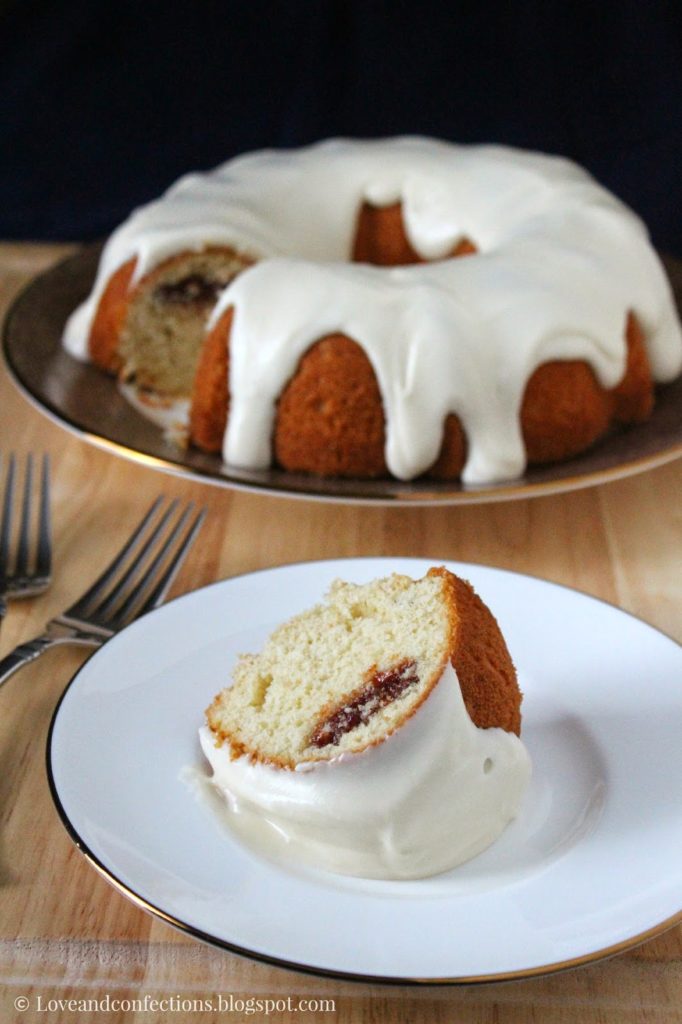 Growing up in Miami, guava pastelitos were everywhere and they were delicious! This cake reminds me of those treats, with the guava center and cream cheese frosting – a match made in heaven. This cake is a bit dense, like a pound cake, and I'm sure I will experiment more with this recipe in the future, but for now it satisfied my pastelito craving.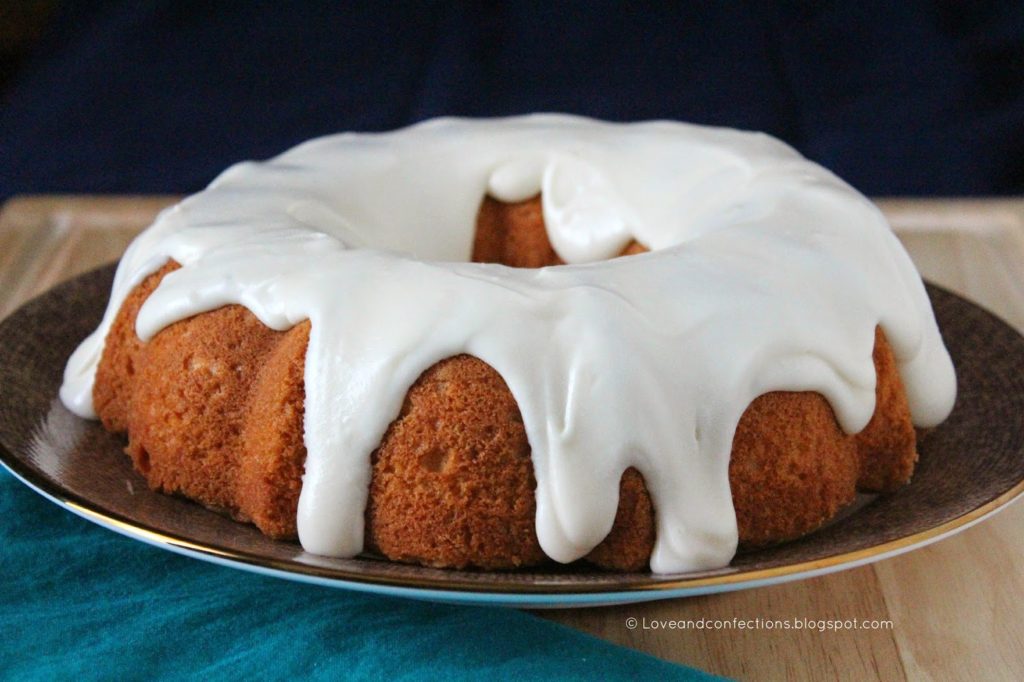 Guava and Cream Cheese Bundt Cake
adapted from "A Taste of South Florida" cookbook
Click here for printable recipe
Guava Bundt Cake Ingredients:
– 1 stick Unsalted Butter, room temperature
– 1 cup Granulated Sugar
– 2 Eggs, room temperature
– 2 teaspoons Baking Powder
– 2 cups All-Purpose Flour
– 2 teaspoons Vanilla Extract
– 1/2 cup Heavy Cream
– 1/2 package Guava Paste, thinly sliced


Guava Bundt Cake Directions:
1. Heat oven to 350°F. Thoroughly coat a bundt pan with baking spray.
2. In the bowl of a stand mixer, cream together the Butter and Sugar, until light and fluffy.
3. Add in Eggs, one at a time, then scrape down the sides of the bowl.
4. While on low, add the Flour, a half cup at a time, followed by the Baking Powder. Scrape the sides of the bowl.
4. Add in the Vanilla Extract and while on low, slowly drizzle in the Heavy Cream.
5. Pour half the batter into the bundt pan. Layer the sliced Guava Paste to cover the batter. Top with remaining batter.
6. Bake for 40-50 minutes, or until a toothpick comes out clean. Cool in the pan for 10 minutes, then turn out and continue to cool completely on a wire rack before frosing.
Cream Cheese Frosting Ingredients:
– 4 ounces Cream Cheese, room temperature
– 3 tablespoons Unsalted Butter, room temperature
– pinch of Salt
– 1 teaspoon Vanilla Extract
– 2 cups Powdered Sugar
– 3-4 tablespoons Heavy Cream
Cream Cheese Frosting Directions:
1. In the bowl of a stand mixer, or with a hand mixer, cream together the Cream Cheese, Butter and Salt. After every step, crape the sides of the bowl to make sure everything is incorporated.
2. Add in the Vanilla Extract and blend together.
3. With the mixer on low, add in the Powdered Sugar a half-cup at a time. Scrape down the sides of the bowl
4. Add in the Heavy Cream, one tablespoon at a time, mixing until desired consistency
5. Pour over cooled cake and enjoy!
Until next time
LOVE & CONFECTIONS!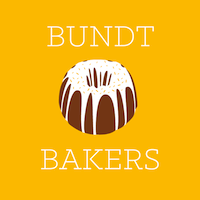 A big thanks to Lauren from From Gate to Plate for hosting this month. Check out all the Tropical Bundts below:
Interested in learning more about us?? #BundtBakers is a group of Bundt loving bakers who get together once a month to bake Bundts with a common ingredient or theme. Follow our Pinterest board
right here
. Links are also updated each month on the BundtBakers
home page
.
We take turns hosting each month and choosing the theme/ingredient.
If you are a food blogger and would like to join us, just send Stacy an email with your blog URL to foodlustpeoplelove@gmail.com.
You might also like: