A Guava Mojito is the perfect way to enjoy a relaxing day on the beach or by the pool. Sand, sun and a tropical drink in hand is the best way to spend a day.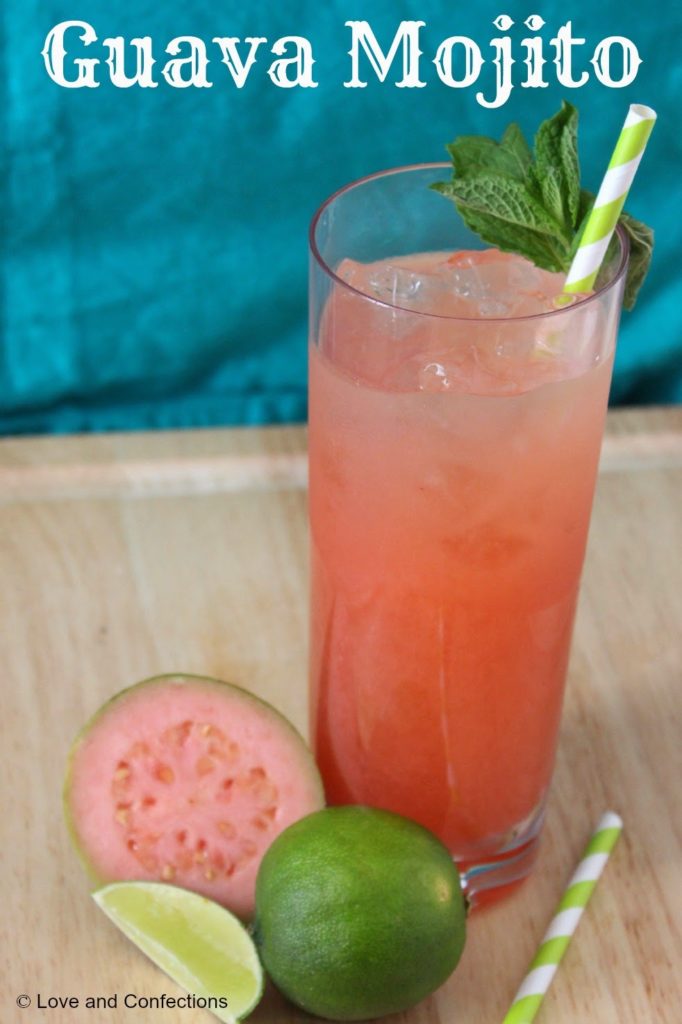 I love mojitos and this Guava Mojito is definitely one on the top of my list. I grew up in Miami where the Cuban coffee flowed freely and the guayaba pastelitos were everywhere. I absolutely love them and that is where my love of guava stems from. Going through the grocery aisle, one day, I found a can of guava nectar and knew instantly I was going to make a mojito with it. Guava reminds me of all the flavors of Miami that I miss.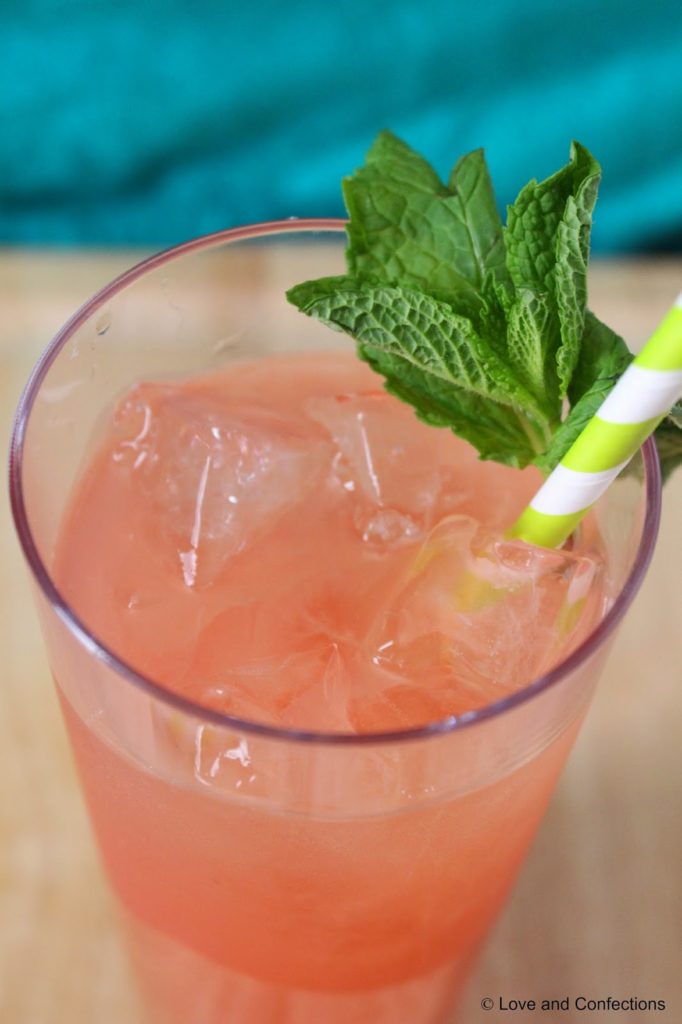 The sweet guava juice paired with the lime, mint and rum is heavenly. I hope you are able to find guava nectar in your grocery store's ethnic aisle, because you do not want to pass this drink up. I made a
Mint Simple Syrup
because I don't like having bits of mint floating around in my drink.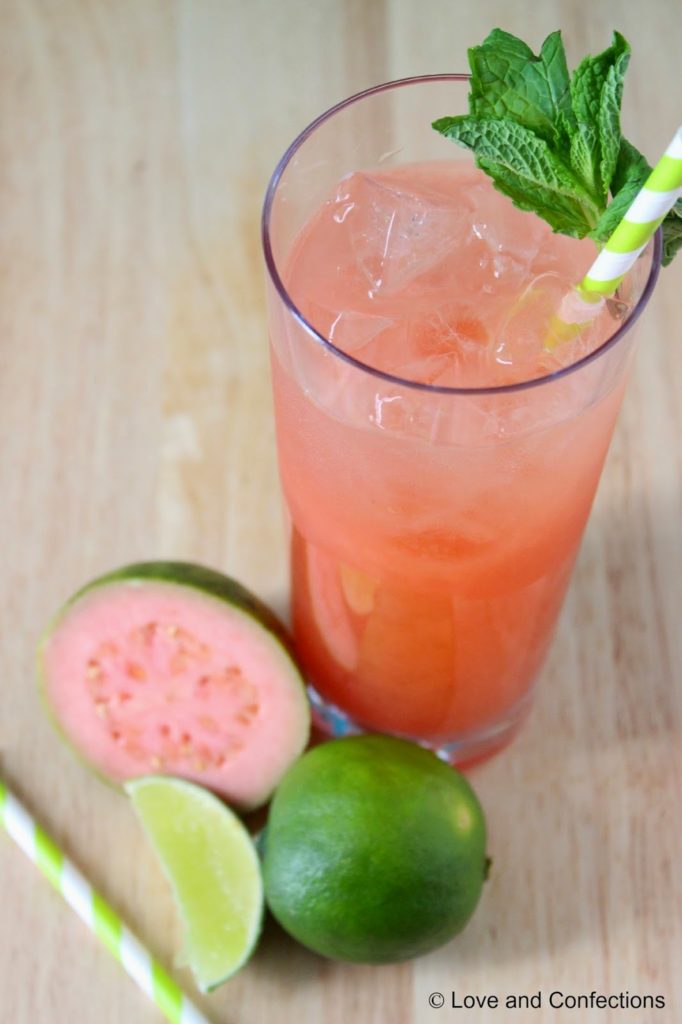 Guava Mojito
a Love and Confection original
Guava Mojito Ingredients:
– 1 can Guava Nectar
– 2 tablespoons freshly squeezed Lime Juice
– 1/2 cup Light Rum
– 1/2 cup Club Soda (or Lemon-Lime Soda if you prefer)
– Ice
– Mint Sprigs for garnish
Guava Mojito Directions:
1. In a pitcher, combine the Guava Nectar (make sure you shake the can so there are no bits that settle on the bottom), Mint Simple Syrup, Lime Juice, Light Rum and Club Soda. Stir to combine.
2. Place Ice into glasses and divide the Mojito between the glasses. Garnish with Mint. Enjoy!
Until next time,
LOVE & CONFECTIONS!
Don't forget to check out my other #SanibelBeachWeek recipes and round-ups