With a newborn, it's sometimes a miracle that I am even able to brush my teeth every day. I am definitely still in the healing process and Baby and I are working on getting a routine and learning about each other. I am so glad that I have food blogging friends like Kim from Cravings of a Lunatic, who graciously said yes to do a guest post for me here on Love & Confections. Kim has such great recipes on her blog – both sweet and savory – and she is always ready to lend a hand. In addition to Cravings of a Lunatic blog, you can find her on Facebook, Pinterest and Twitter. Enjoy!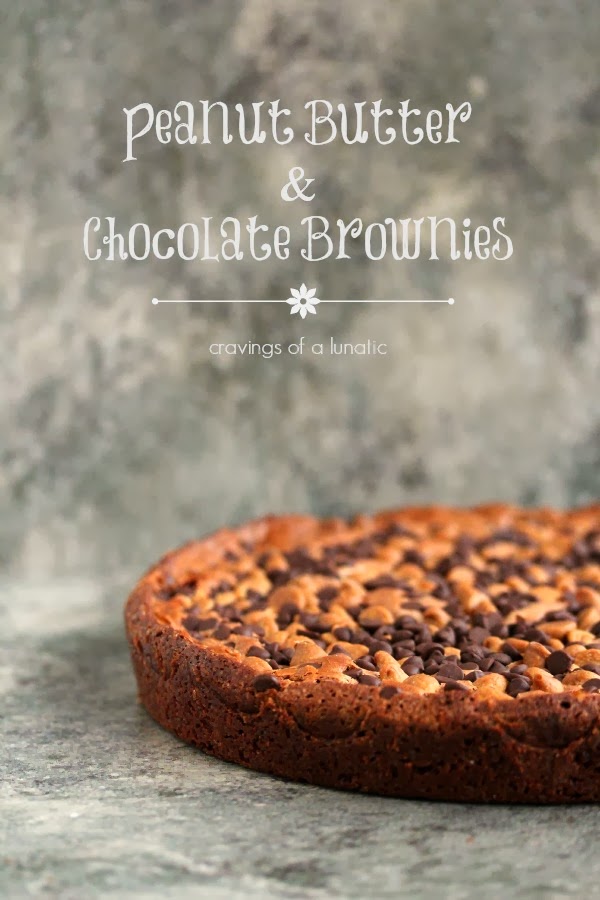 Hello Love and Confections readers. I am so happy to be here today. I met Terri last year while doing Brunch Week with her. She is such a nice gal and we bonded over bacon and french toast. Food bloggers are like that, we have this shared passion for cooking and food so when we meet someone else who is as passionate as we are it's like finding a long-lost friend. Terri is one of those friends, and I'm lucky to know her.
As you all know Terri and Mr L & C had a beautiful baby girl. Terri knew she would need some time off so she asked a few blogger friends to guest post for her while she did much more important things. I'm just hoping sleep is high on her list. My kids are older now, but I remember trying to grab sleep whenever I could when mine were young. It's such a busy but exciting time. I'm so honoured Terri asked me to do this for her. It's an absolute pleasure to be here so she can spend time with the family.
For those who do not know me I am the lady behind the blog Cravings of a Lunatic. I also have a grill site called Kiss My Smoke. I'm an obsessive type of person so I spend a ton of time cooking and grilling. I spend so much time grilling that I've developed this territorial thing regarding it. Hubs is not allowed to touch it. I tend to be the same way in the kitchen as well. I love that the kitchen is my domain, so to speak. I crank up the music and just have a ball in there. For me cooking and baking is the time of the day where I just feel the stress leave my body and I'm in my element. All the other things on mind slip away and I just focus on the food.
This is one of those recipes. I took my favourite brownie recipe and just played around with it. I wanted to make something that was just dripping with chocolate and peanut butter. We all know that combination is sheer perfection. So this recipe is the result of me playing with my food. I tend to do that far too often. But when the results turn out like this it's totally worth it.
Peanut Butter and Chocolate Brownies:

8 tablespoons of butter
2 ounces unsweetened chocolate
1 cup sugar
2 eggs, beaten
½ teaspoon vanilla
½ cup semi-sweet chocolate chips
¼ cup flour
¼ teaspoon salt
1 cup of peanut butter chip
1 cup of milk chocolate chips
1/2 cup of mini chocolate chips
Instructions:
Preheat oven to 325 degrees.
Line your 8 x 8 inch pan with parchment paper. Spray with non-stick as well.
Melt the butter and unsweetened chocolate together over low heat in a medium saucepan. Stir with a wooden spoon until it is melted and smooth.
Remove from heat and quickly add the sugar. Stir well.
Now add the eggs and vanilla, stir well until it's smooth.
Add semi-sweet chocolate chips, flour and salt. Stir until combined.
Pour into lined and sprayed 8 x 8 inch pan.
Top with the peanut butter chips, milk chocolate chips and mini chocolate chips. Tap the pan to get out any bubbles and then place it in the oven on the middle rack.
Bake for 35-45 minutes. Normally I would tell you to watch for the top to start to crack but with all the chips on top you won't be able to see that. You can use a toothpick but try to insert it around the edge so the toppings don't mess with your dry toothpick results.
Remove and cool on a rack.
Cut into squares, or slice like a pizza.
Serve with a big old peanut buttery and chocolatey smile.
Recipe is adapted from The Best Brownies in the World from Tasty Eats at Home. You can also find the recipe on my site as well, mine is minus the nuts, my daughter is not a nuts in brownie kind of gal.
I really hope you get a chance to try this brownie recipe. A friend hooked me Alta's brownie recipe years ago. It is by far the best fudgey, ooey, gooey brownie recipe I've ever had. It is my daughter's favourite brownie recipe so I often tinker with it to put different spins on it. Alta adapted Katherine Hepburn's Brownie Recipe which is a super famous brownie recipe. It's incredibly simple but full of flavour. If you get a chance to try that one too you should. It's a classic, much like Katherine Hepburn herself. The lady was class personified.
Okay so now that I've rambled on, as I often do, I should wrap this up by thanking Terri for having me today. It's an honour and pleasure to be here.
Thanks to Terri's readers for visiting with me today. If you get a chance you should swing by Cravings of a Lunatic and Kiss My Smoke to say hello. If you're on pinterest I'm a huge pinterest addict so stop by there to follow me as well. I spend WAY too much time on there. It's so much fun though. And heck, that's what life is all about right.
Toodles and smoochies! xx