A restaurant review of Hash House A Go Go in Orlando, Florida.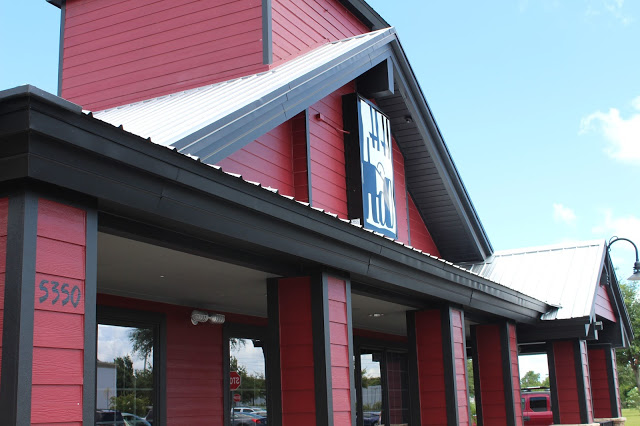 I love Brunch! You can probably tell from when I hosted BrunchWeek this past May. I don't think Brunch needs a special occasion – just good food and good company. Hash House A Go Go took care of the good food. As far as the good company, Mr. Love & Confections, our friend Susan, Marilyn from Forkful and a few of her friends joined us for a fabulous brunch.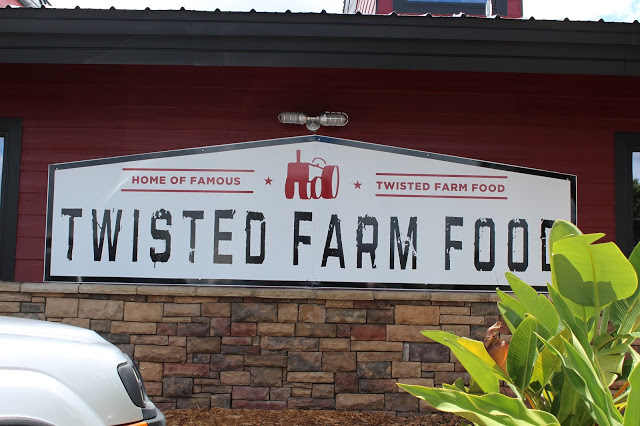 We went on a busy Saturday morning, and I would highly recommend making a reservation, especially with a group as big as ours. We got seated pretty fast and the only drawback was that they didn't actually have a table big enough for our group. We had to add a small table to the end of one of their large booths to have everyone fit.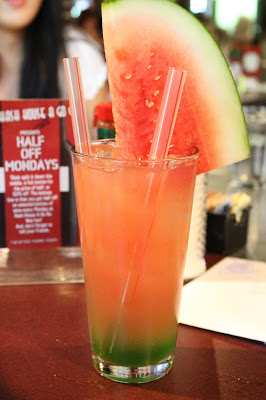 Kiwi Watermelon Lemonade – most popular drink – try it!
A few people at the table got some of their fun drinks and coffee. After Baby L&C comes, I am definitely going there for happy hour! The drinks looked fun and delicious and the coffee hit the spot.
Caramel All Over Mocha & S'Mores Mocha
Hash House A Go Go's tagline boasts its "twisted farm food". Their take on traditional dishes was awesome and the portions were huge! Susan's BLT came out to the table first and then we knew what we were getting in to.
BBBLT – you can't have too much bacon! & One Pound Stuffed Burger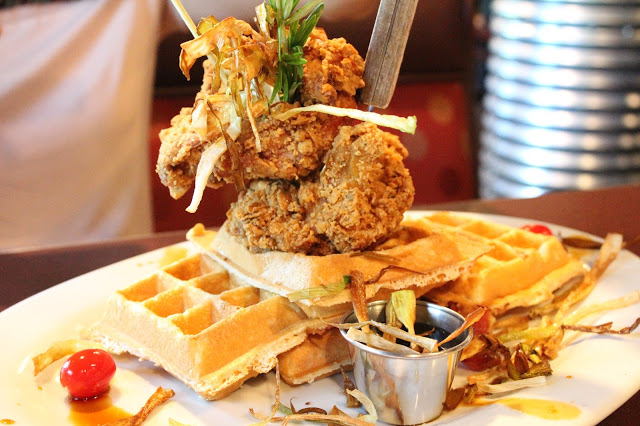 Sage Fried Chicken & Waffles
The Chicken & Waffles was delicious! Two sage fried chicken breasts with a hardwood smoked bacon waffle tower – yes bacon was inside the waffles, hot maple syrup reduction and fried leeks.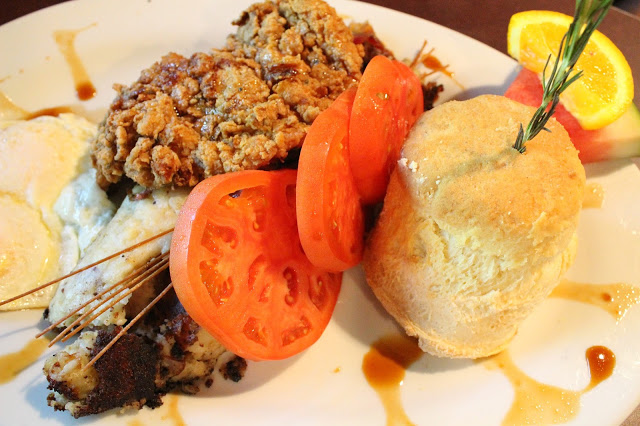 Everyone was wide-eyed as their order was set down in front of them, salivating as each plate came. The food kept coming and kept getting bigger by the plate.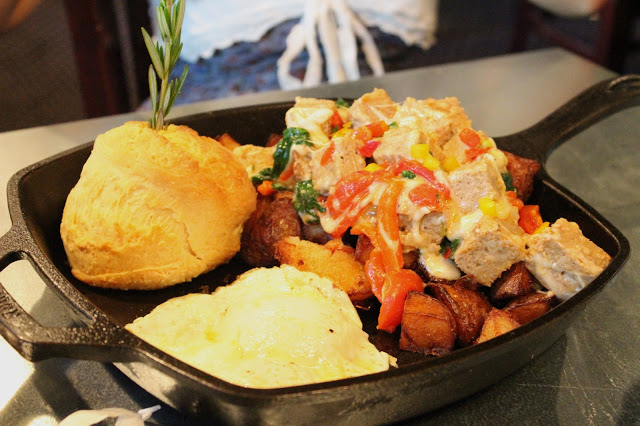 Hash with crispy potatoes, 2 eggs, fresh fruit and a biscuit.
The biscuits were so good and the pictures don't do them justice. They were so tall, flaky and moist. I had the Griddled French Toast dipped in a Banana Cinnamon Cream with Pecan Maple Syrup.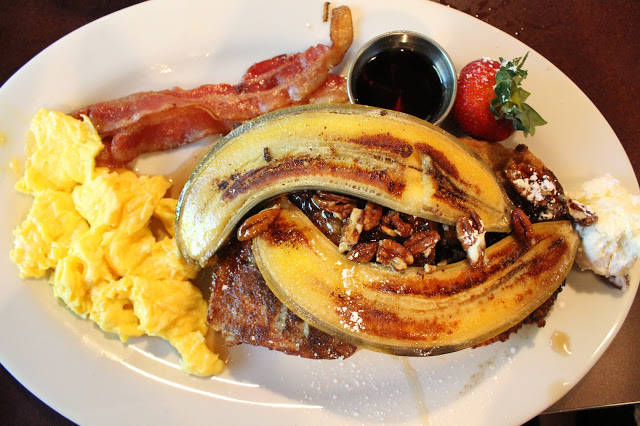 Mr. Love & Confections had the Tractor Driver Combo with the Brown Sugar Banana Flapjack – He used his had as a reference to how big the flapjack actually was! It was DELICIOUS and next time I go, I am getting that!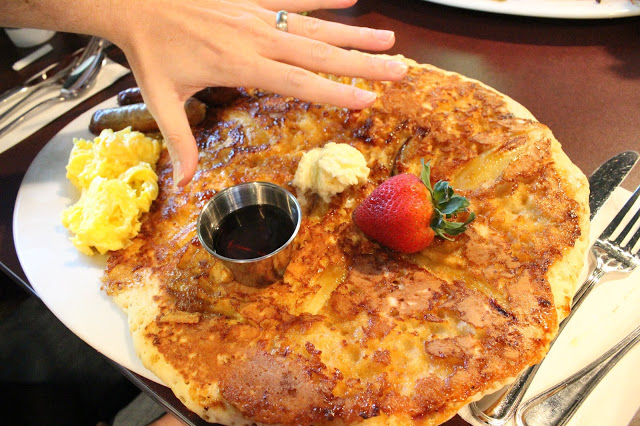 Everyone at the table ordered something different, which I love, because we were all able to sample something from each other's plates – I love sharing a meal with Foodies! The food was delicious and some of us had to take leftovers home. I would definitely recommend this restaurant. It was a fun atmosphere and had great food.
for more information on the restaurant including locations, hours and menu, visit the Hash House A Go Go Website!
Until next time,
LOVE & CONFECTIONS!
Disclaimer: I was not compensated for or asked to write about this restaurant. All opinions are my own.