This is a sponsored post on behalf of Hillshire™. All opinions are my own.
Lately the days have been blurring together. Between unpacking in the new house, taking care of Baby L&C and running errands/going to appointments; things are busy. So busy, in fact, that my morning hot cup of coffee often gets forgotten and becomes an iced afternoon pick-me-up. I also sometimes forget to eat lunch. It's bad when 3 o'clock rolls around, I find my stomach grumbling and remember I didn't stop to eat.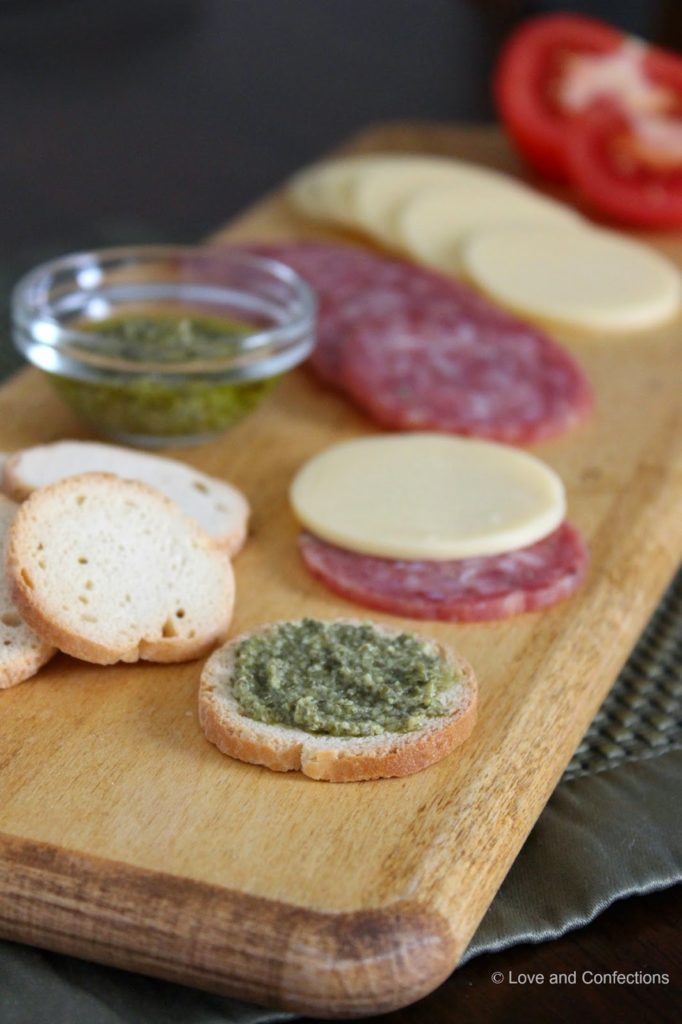 The new Hillshire Snacking features premium meats and at least 15 grams of protein per serving. Hillshire Snacking is available in 8 different varieties, including Grilled Chicken Bites paired with Teriyaki, Mango Habanero, Honey Mustard or Sweet Chili dipping sauce as well as Small Plates with Genoa, Italian Dry, Hot Calabrese or Peppered Salame paired with either Gouda or Pepper Jack Cheese. The Hillshire Snacking options are perfectly portioned for snacking at home or on-the-go.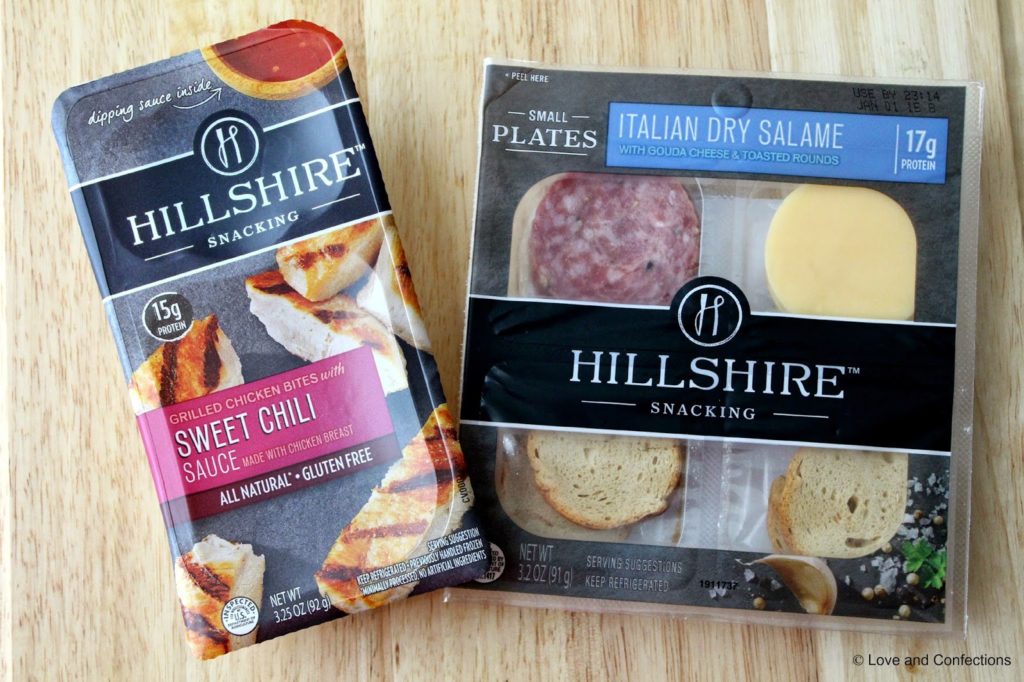 I bought 2 of the Hillshire Snacking varieties at my local Target – Italian Dry Salame with Gouda and the Grilled Chicken Bites with Sweet Chili dipping sauce. Both were delicious! I am partial to salame, being Italian and all, and loved the Dry Italian Salame with Gouda option. I am actually very happy it was gouda. Usually provolone is paired with salame and since I don't particularly like provolone, the gouda was perfect. I added some pesto on the toasted rounds and tomato wedges with salt, pepper, oil and vinegar to round out my small meal. It was the perfect amount for my I-forgot-to-eat-lunch-afternoon-snack-while-baby-naps. I can see a lot of these Hillshire Snacking Small Plates in my future!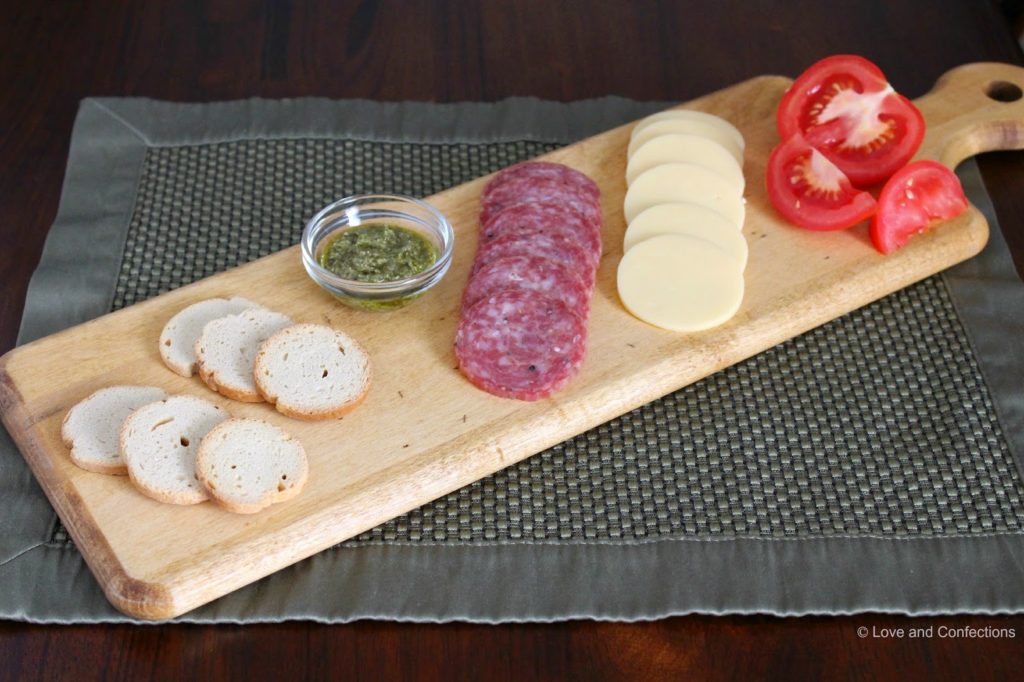 Until next time,
LOVE & CONFECTIONS!
#spon: I'm required to disclose a relationship between our site and Hillshire. This could include Hillshire providing us w/content, product, access or other forms of payment.