Homemade Gingerbread Pancakes are an easy Christmas morning delight that tastes just like warm, delicious gingerbread.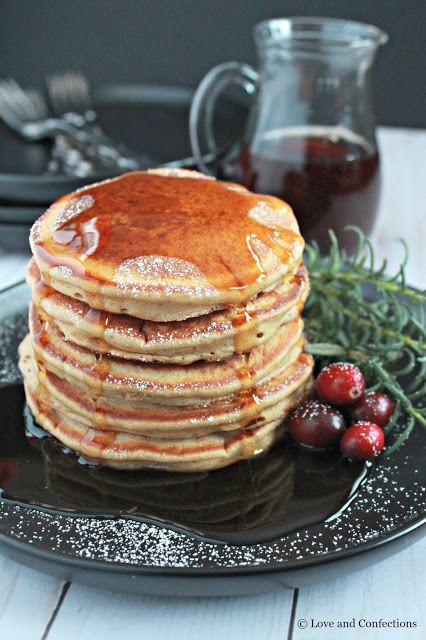 Pancakes are a favorite in my house. We love having them for breakfast or brunch on the weekends, and usually have brinner (breakfast for dinner) at least once a month on a weeknight. Box mix pancakes are definitely easy, but I love homemade pancakes because of all the different flavors you can make.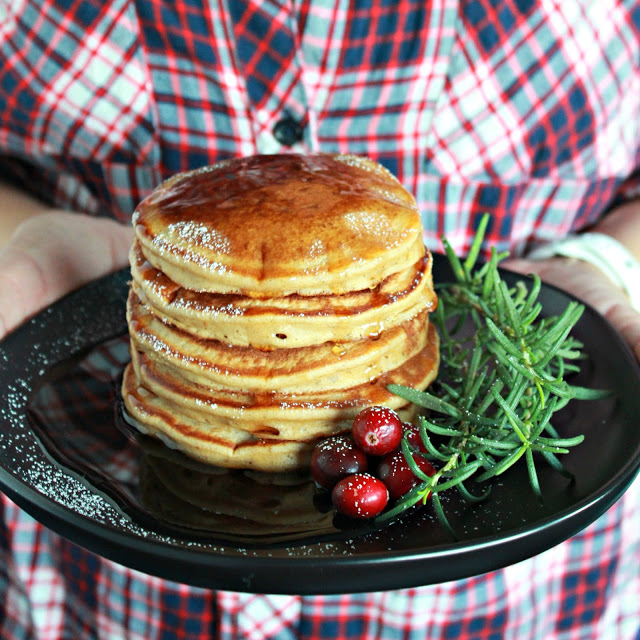 I associate gingerbread with Winter and the holiday season. There is just something warm and cozy about all those spices that screams Christmastime. I partnered with Florida Dairy Farmers to create an easy and delicious homemade pancake recipe that you will want to make year-round.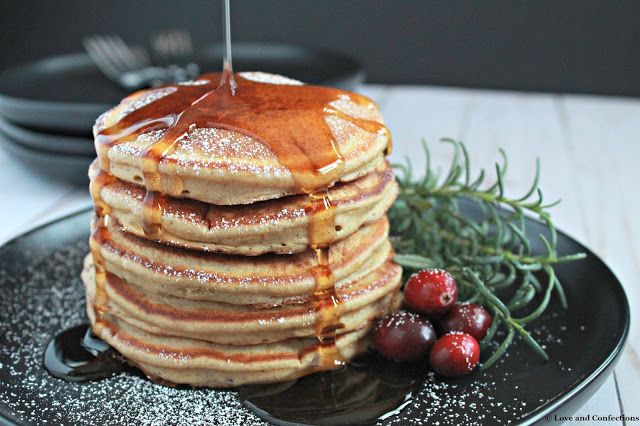 Some of the best pancakes are made with buttermilk, but since I don't use buttermilk often, I end up with a lot left over, so here's a little trick when it comes to making buttermilk pancakes. I measure my desired amount of milk and add lemon juice to it. Let it sit for 5 minutes and voila! instant buttermilk substitute. If you don't have lemon juice, you can also use white vinegar, but I personally like the taste with lemon better.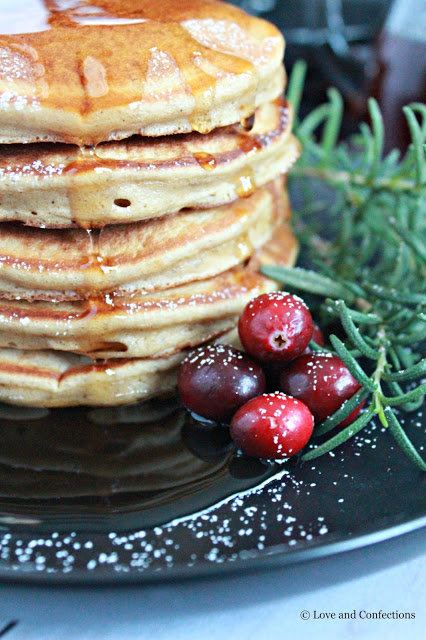 This batter comes out fluffy and the whole kitchen smells delicious. You won't take much time away from Christmas morning present opening, and everyone will be glad you decided on these homemade gingerbread pancakes! Enjoy!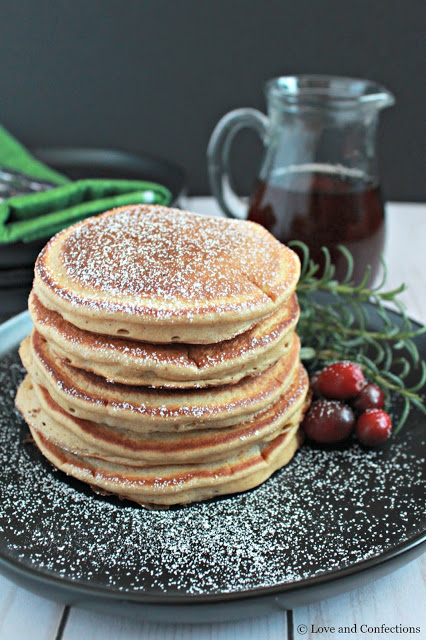 For more great recipes and inspiration, visit Florida Dairy Farmers on Facebook, Instagram, Pinterest, Twitter and YouTube.
Homemade Gingerbread Pancakes
By Love and Confections
Ingredients
1 cup milk + 2 teaspoons lemon juice
1 1/4 cups all-purpose flour
2 teaspoons baking powder
1/2 teaspoon baking soda
1/2 teaspoon salt
2 tablespoons granulated sugar
3 tablespoons dark brown sugar
1/2 teaspoon ground cinnamon
1/4 teaspoon ground cloves
1 teaspoon ground ginger
2 eggs
Instructions
In a measuring cup, combine the milk and lemon juice to make buttermilk. Let sit for 5 minutes.
In a large bowl, whisk together the flour, baking powder, baking soda, salt, sugars and spices to combine. combine. Add in eggs and buttermilk and whisk to combine. Let sit for 5 minutes.
Prepare griddle, preferably with shortening. Whisk batter before cooking. Using ladle or 1/4 measuring cup, pour batter onto griddle and cook pancakes, turning once bubbles form on the top. Serve warm with butter and maple syrup. Optional powdered sugar dusting before serving.
Yield: 12-15 pancakes
Until next time,
LOVE & CONFECTIONS!


I have an ongoing relationship with Florida Dairy Farmers as a recipe developer. Thank you for supporting the brands that make Love and Confections possible. This post may contain Amazon Affiliate links – if you make a purchase after clicking the link, the price will not be higher, but a portion of the sale will go towards the sustainability of this website. As always, all opinions are my own.