Homemade Pizza Dough is easy to make and tastes delicious! You can even make individual pizzas so everyone can customize just what they want.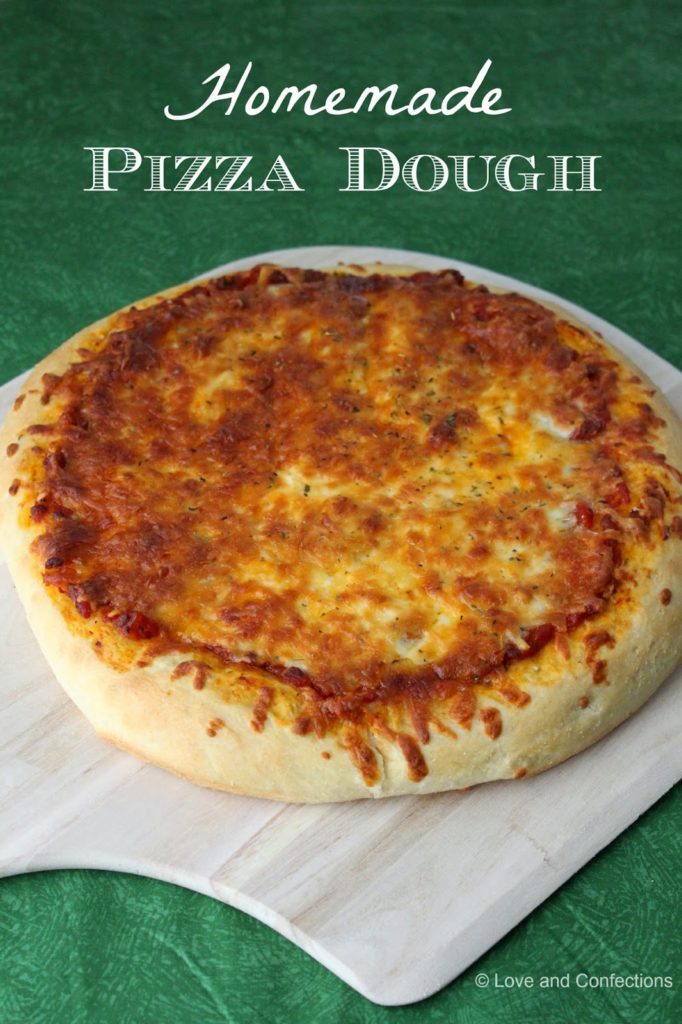 I did a lot of bread baking in culinary school and realized that I have not shared any yeasty goodies on the blog in all my years of blogging. Well, that is about to change. I have a whole week of recipes and tips for working with yeast. A lot of people I have talked to, even some blogger friends, are intimidated by yeast. Using yeast should be the opposite of intimidating, it should be fun. When you make something with your hands, let it rise, shape it and bake it, the finished product is worth it all. There really is nothing like the smell of fresh-baked bread coming out of the oven.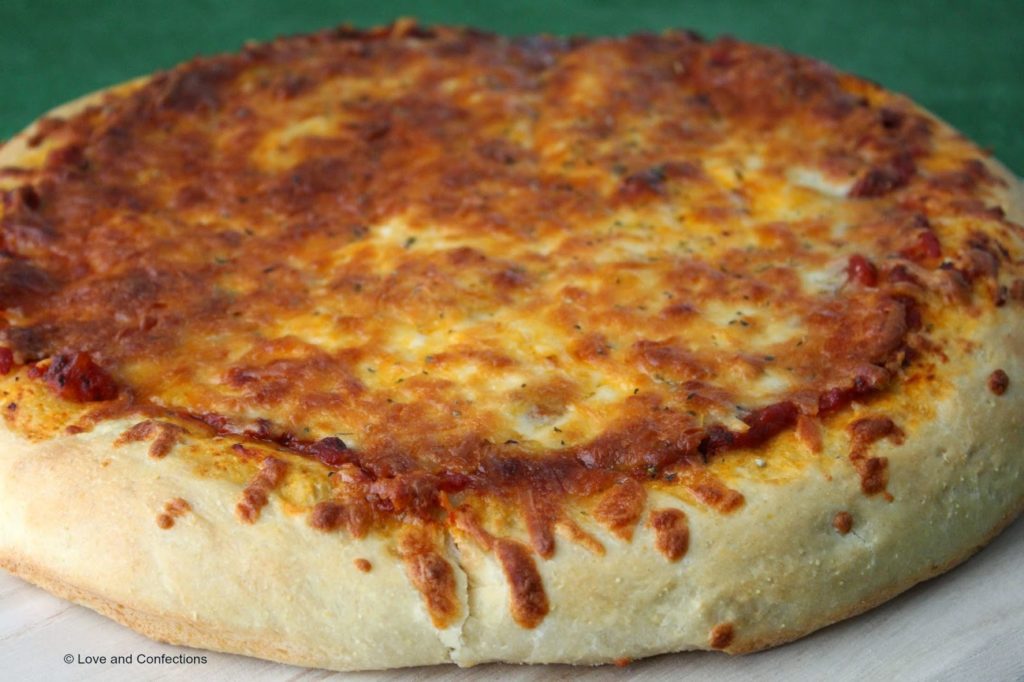 I love doing pizza parties with friends. Everyone has their own individual pizza and they can customize it with whatever topping and ingredients they want. We usually have a red sauce and a pesto for the base and fresh sliced or shredded mozzarella for cheese. The toppings vary, just like the friends gathered – pepperoni, sausage, meatball, chicken, anchovies, peppers, black olives, mushrooms, artichokes, you name it, we probably have it. My favorite toppings are meatball and mushroom – can't beat that!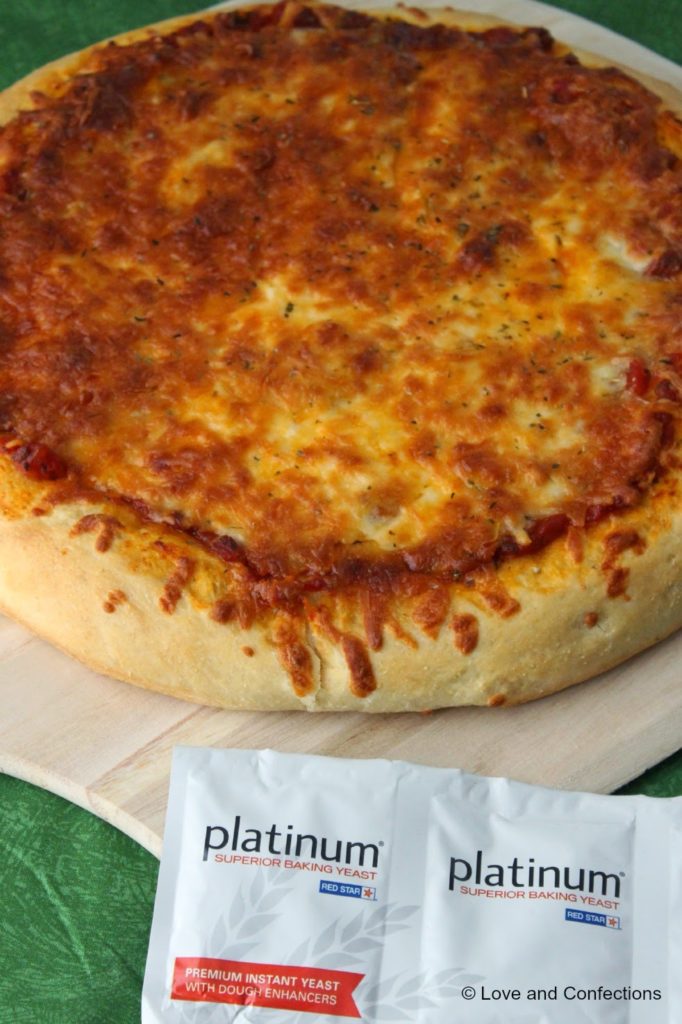 Homemade pizza dough is easy to make, and double, if you are feeding a crowd. It can be made in advance and frozen, or made the day of to use. This recipe is a versatile dough that can be used for thick or thin crust pizza, depending on how much you use and roll out.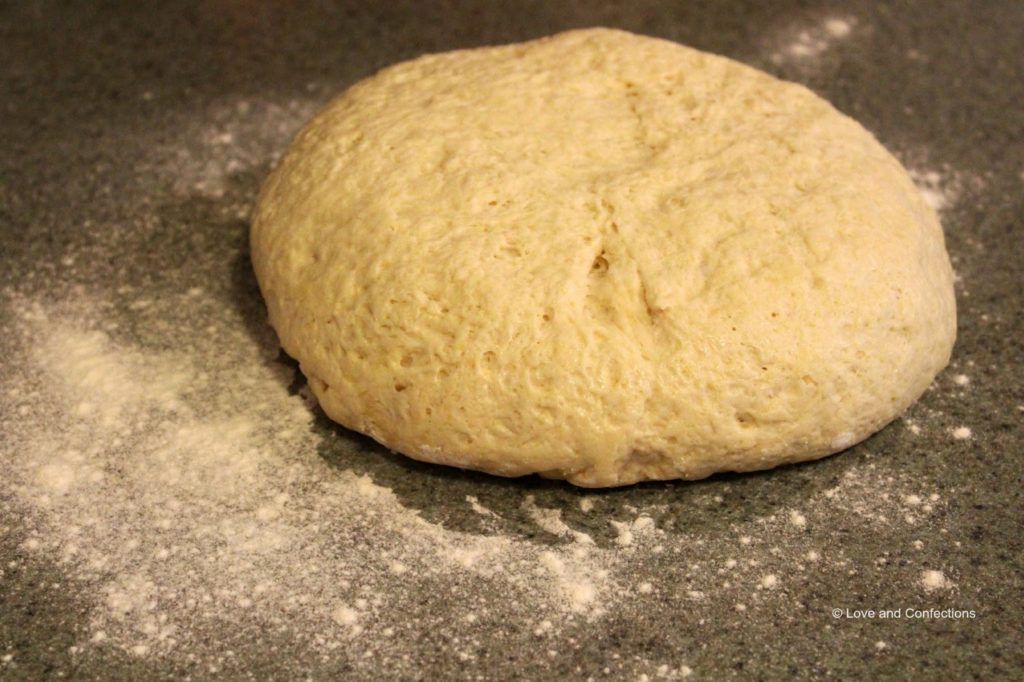 Red Star Yeast sent me some samples of their yeast so I could try it out for myself. I used the Platinum Yeast in this pizza dough recipe, because I wanted a great pizza dough. The Platinum Yeast strengthens the dough and improves the tolerance to variation in kneading, rising and flour quality. Everyone uses different recipes, has different kneading styles and uses different kinds flour, so the Platinum yeast helps produce a consistent product. Since the Platinum yeast has dough improvers, it helps make a consistent dough that retains its leavening and volume during baking and decreases the risk in the dough collapsing after proofing. We all want a nice light and airy dough and the Platinum Yeast does the job.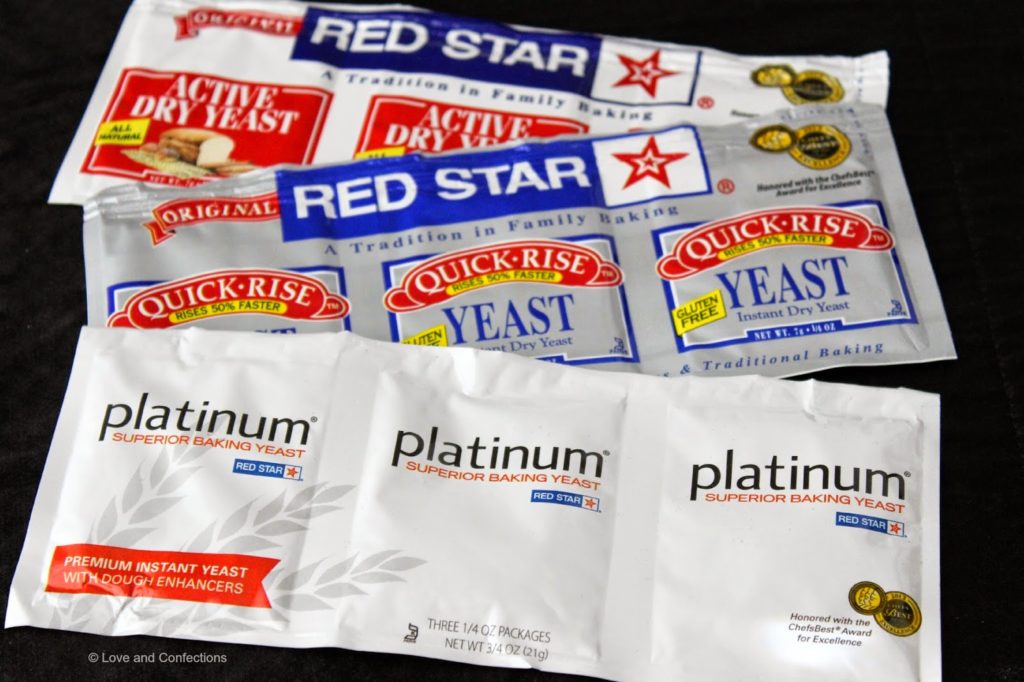 If you would like to learn more about Red Star Platinum Yeast and the advantages of the Platinum Yeast you can go click here. Red Star Yeast is also currently partnering with Stop Hunger Now and if you would like a buy one, get one free strip of 3 yeast packets, fill out this form.
Homemade Pizza Dough
slightly adapted from About Professional Baking
yield: 1 large thick crust or 2 medium crust pizzas
Click here for a printable recipe
Pizza Dough Ingredients:
– 3 & 1/4 cups Bread Flour, plus more for dusting your work surface
– 1/4 cup Yellow Cornmeal, plus more for dusting pans
– 1/2 teaspoon Garlic Powder
– 1 & 3/4 teaspoons Red Star Platinum Yeast
– 1 & 1/3 cup Water, warmed to 110F/43C
– 1/4 cup Extra Virgin Olive Oil
– 1 & 1/2 teaspoon Salt
– Cooking spray
– Pizza sauce, cheese and toppings
Pizza Dough Directions:
1. In a large mixing bowl, whisk the Bread Flour, Cornmeal, Garlic Powder and Red Star Platinum Yeast together. Create a well in the middle and add in the warm Water and Olive Oil. With your hands or a spoon, mix until the dough comes together and forms a ball. (it might look a bit ragged). Cover the bowl with a kitchen towel and let the dough rest for 10 minutes.
2. Sprinkle the dough with the Salt and knead it in on a flat surface for 1-2 minutes or until the dough becomes elastic (It should be slightly springy after kneading and not too sticky)
3. Spray the inside of a medium bowl with Cooking Spray. Place the dough in the bowl, then turn it so it faces up and all sided are greased with the spray. Spray a piece of plastic wrap with cooking spray and place it over the bowl, spray side down. Let the dough rise for roughly 1 hour, or until it doubles in volume. (make sure it is in a warm place to rise, do not put it directly under an air conditioning vent)
4. Place the dough on a flat surface that has been lightly dusted with flour. You can make 1 large thick crust pizza or 2 medium crust pizzas. For 2 pizzas, cut the dough into two equal portions. Knead each portion to slightly deflate it and then cover with a damp kitchen towel. Let the dough rest for about 10 minutes. (resting lets the gluten relax and allows for a better shaped pizza)
5. Heat oven to 450F while the dough rests. Prepare 2 pizza pans or sheet pans with sides by sprinkling Cornmeal on the pan to prevent the dough from sticking. Roll each dough ball to your desired thickness and place on the pans. Add sauce, cheese and toppings and bake for 10-15 minutes, or until lightly brown and puffy. Let it cool slightly before cutting. Enjoy
Until next time,
LOVE & CONFECTIONS!
Disclaimer: Red Star Yeast provided me with samples of the yeast used in these blog posts. Red Star Yeast is providing the prize package. All opinions are my own.