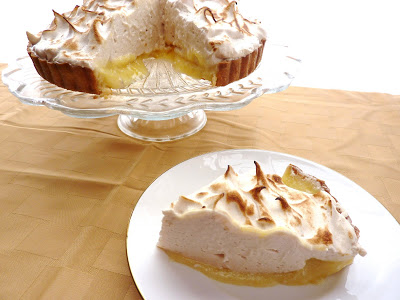 Door to door, my Mom lives 615 miles away. I get to visit her a few times a year, and she also gets to come her a few times a year, but it is difficult living that far away. I want to be near her and want her around for certain things. Like this past week while I have been sick – no matter how many times I make it, my chicken soup never tastes as good as hers. I think her secret ingredient is Mom's Love.
Mother's Day is always a difficult holiday when loved ones are not there. My Mom lives in another state. My paternal Grandmother lives a few hours away in another city. My maternal Grandmother is in Heaven. It's even more difficult when there are specific things you miss and can will never be able to have again. I miss my Grandmother's roasted chicken. There was just something about the way she cooked it. We would gather around the table, my Grandfather and I would grab the dark meat while everyone else had white meat, and we would enjoy a great family meal and each others company.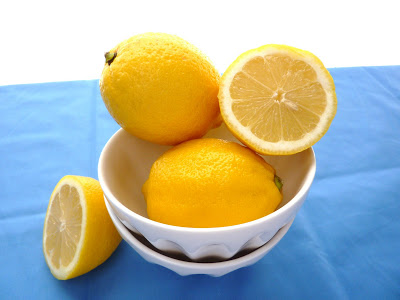 My Mom's favorite dessert is Lemon Meringue Pie. She requests it whenever it's her birthday or for any occasion that needs a special dessert. My Grandmother made the best Lemon Meringue Pie. There was none like it. Lemon Meringue Pie and Eggplant Parmesan are what my Mom misses most from my Grandmother's cooking. I think Grandma had some of that Mother's Love secret ingredient too!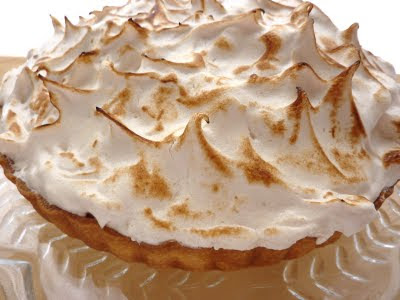 I know it doesn't come close to her Lemon Meringue Pie, but I wanted to make something special for my Mom on Mother's Day – even though I won't get to see her for a couple of weeks – it's the thought that counts. I can't put Mother's Love in it, but I hope Daughter's Love will do.
Next mission – to attempt Grandma's Eggplant Parmesan. Maybe I'll come close enough to Grandma's recipe and be able to make Mom smile.
Happy Mother's Day, Mom! I love you and can't wait to see you soon <3
p.s. Mom, this tart was pretty good! 🙂
Is there any special dish your Mom makes that you absolutely love? Share it in the comments!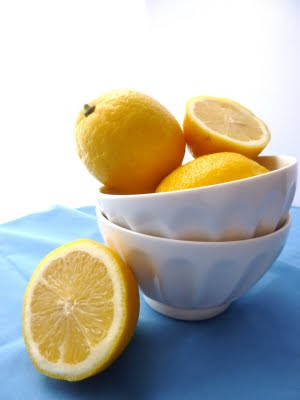 Lemon Brown Sugar Meringue Tart
Lemon Curd – Joyofbaking.com
Brown Sugar Meringue – Me
Tart Crust:
– I used a pre-made pie shell, but you can use whatever recipe you like best.
Tart Crust Directions:
1. Preheat oven to 400F
2. haw Pie Crust by following directions on package
3. Unroll and gently place over tart pan with removable base
4. Gently push the dough into place, without stretching the dough. (It will shrink during baking if you stretch it)
5. Trim any excess dough and dock pie dough with a fork along the bottom
6. Place a piece of parchment paper on the tart – big enough to fit over the whole tart and sides – and then fill with either pie weights or dry beans (re-usable and used only for baking weights).
7. Bake tart for 20-25 minutes
8. Remove parchment paper with beans and save beans for later use
Lemon Curd Ingredients: (I doubled it to have extra)
– 3 large Eggs
– 3/4 cup Granulated Sugar
– 1/3 cup fresh Lemon Juice – do not use the bottled juice
– 4 tablespoons unsalted Butter, room temperature
– 1 tablespoon finely shredded Lemon Zest – zest lemons before squeezing for juice
Lemon Curd Directions:
1. Turn oven down to 350F
2. In stainless steel bowl over a pot of simmering water, whisk together Eggs, Sugar and Lemon Juice until blended.
3. Cook, stirring constantly (to prevent it from curdling), until the mixture becomes thick (like sour cream or a hollandaise sauce). Approximately 160F if you have a thermometer. This will take about 10 minutes.
4. Remove from heat and immediately pour through a fine strainer to remove any lumps.
5. Cut the Butter into small pieces and whisk into the mixture until the butter has melted.
6. Add the Lemon Zest, stir, and let cool. The Lemon Curd will continue to thicken as it cools
7. Cover immediately (so a skin doesn't form) and it can be refrigerated for up to a week.
8. Place Lemon Curd in pie crust and bake at 350F for 10 minutes. Do not let it brown – just cook until set, but still wobbly in the center.
Brown Sugar Meringue Ingredients:
– 6 Egg Whites, room temperature
– 2 cups Brown Sugar
– pinch of Salt
Brown Sugar Meringue Directions:
– For those of you familiar with types of meringue, this is a Swiss Meringue recipe, but unlike regular Swiss Meringue, the Brown Sugar automatically dissolves in the Egg Whites, so you just need to warm it like a regular Swiss Meringue – not having to worry if the sugar is dissolved or not.
1. In a bowl of your stand mixer, add the Egg Whites, Brown Sugar and a pinch of Salt
2. Whisk together while it is placed over a pot of simmering water – same pot used to make the Lemon Curd – while being careful the water does not touch the bottom of the bowl!
3. Continue to whisk until the egg and brown sugar mixture are warm. You can use your fingers to tell the temperature, while making sure you don't cook the egg whites too much. It should be warmer than room temperature.
4. Place bowl on stand mixer, attach whip and whip it on high.
5. Place a piece of foil completely around the bowl and your mixer. The warmer the egg whites are, the better they whip. The foil keeps them warm.
6. Remove the foil after the whites are whipped perfectly.
7. Spoon or pipe meringue onto Lemon Curd Tart carefully, making sure to cover the entire surface of the curd. Using a palette knife or spatula, create whatever design you prefer for the top of the meringue tart
8. You can either use a torch – like I did – or place it in the oven for a few minutes, to brown the meringue
Until next time,
LOVE & CONFECTIONS!