Lemon Lavender Glazed Sugar Cookies are buttery and delicate with a subtle floral flavor and aroma. The combination of lemon and lavender is the perfect addition to a brunch, afternoon tea, or bridal or baby shower.
This post is sponsored by Dixie Crystals.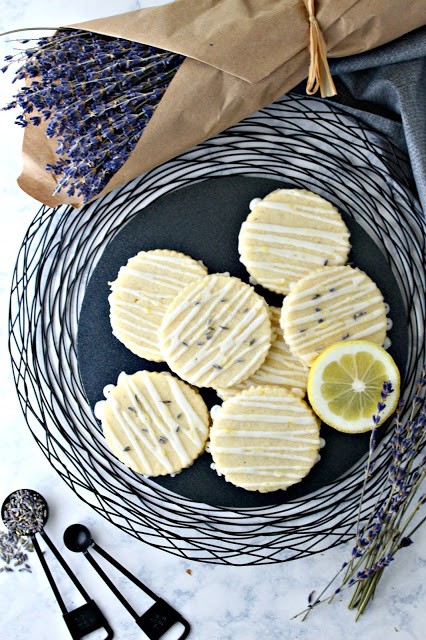 Simple, delicious and flavorful are probably some of the best words to describe this delicate citrus and floral cookie. Lemon and lavender are flavors that compliment each other, whether in cookies, cake, or even chocolate truffles. Lemon Lavender Glazed Sugar Cookies are great any day of the year, and even more perfect to enjoy for special occasions.
This cookie is almost a mix between a shortbread and a sugar cookie. The buttery texture melts in your mouth and the lemon hits you with such brightness. Citrus in cookies is one of my favorite flavors. Gorgeous citrus like lemons, grapefruit, oranges and limes, is readily available in Florida. I enjoy those flavors year-round in all of my baking and cooking. My
Lemon Ricotta Bundt Cake
and
Sunrise Smoothie
are definite winners around here.
Until pastry school, I had never used lavender in baking. I always associated it with perfume and soap; often an overpowering smell. Culinary lavender definitely changed my way of thinking. Using it in baked goods and chocolate, in a reasonable amount, adds so much to the flavor.
A light floral flavor pairs nicely with lemon. A food processor breaks apart the lavender buds and mixes it with the sugar. You could definitely stop there and place the lavender sugar in a mason jar for future use. I would also add a vanilla bean pod. Imagine the aroma the next time you opened that jar of lavender vanilla sugar!
When using lavender in baking, you don't want too much that it resembles perfume, but just enough that you notice it in the dessert. In addition to the lemon glaze on top of the cookie, feel free to add more culinary lavender as garnish – or even some of that lavender sugar!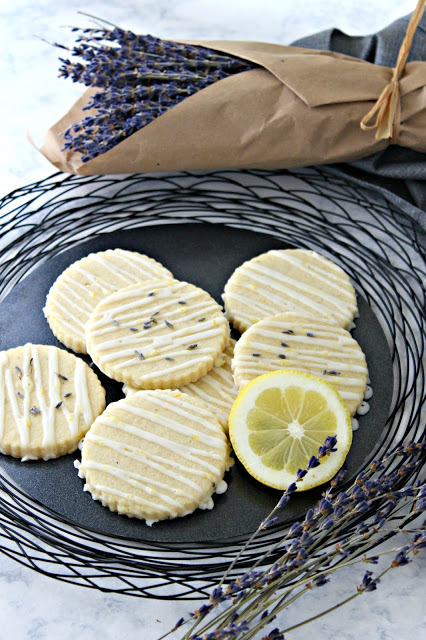 Here are some items I used in today's recipe:
Until next time,
LOVE & CONFECTIONS!