Sweet Lemon Breakfast Pull-Apart Muffins is the perfect, bright start to your morning.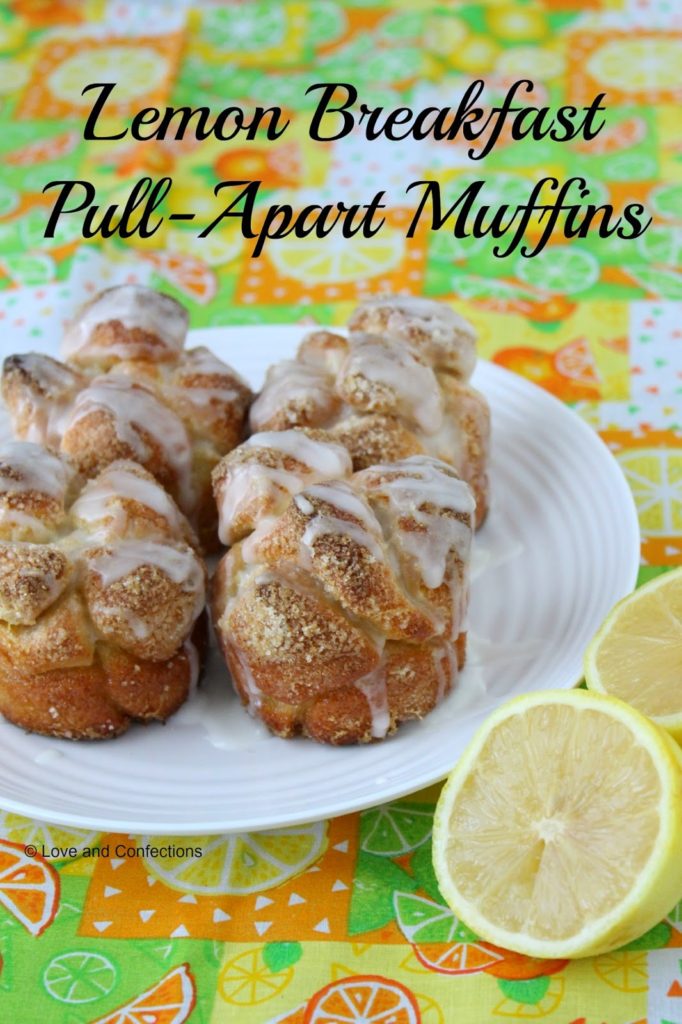 Don't forget to enter my giveaway at the bottom of this post for the kitchen tools used to create these muffins. I have been wanting to create these muffins for some time. I absolutely love lemon-flavored dishes and desserts, like my Lemon Blueberry Parfaits, Citrus Chiffon Cake and Meyer Lemon Whipping Cream Cake. Lemon brightens up any dish, and since some people are having a very cold and gloomy Winter, this is the perfect way to brighten your day.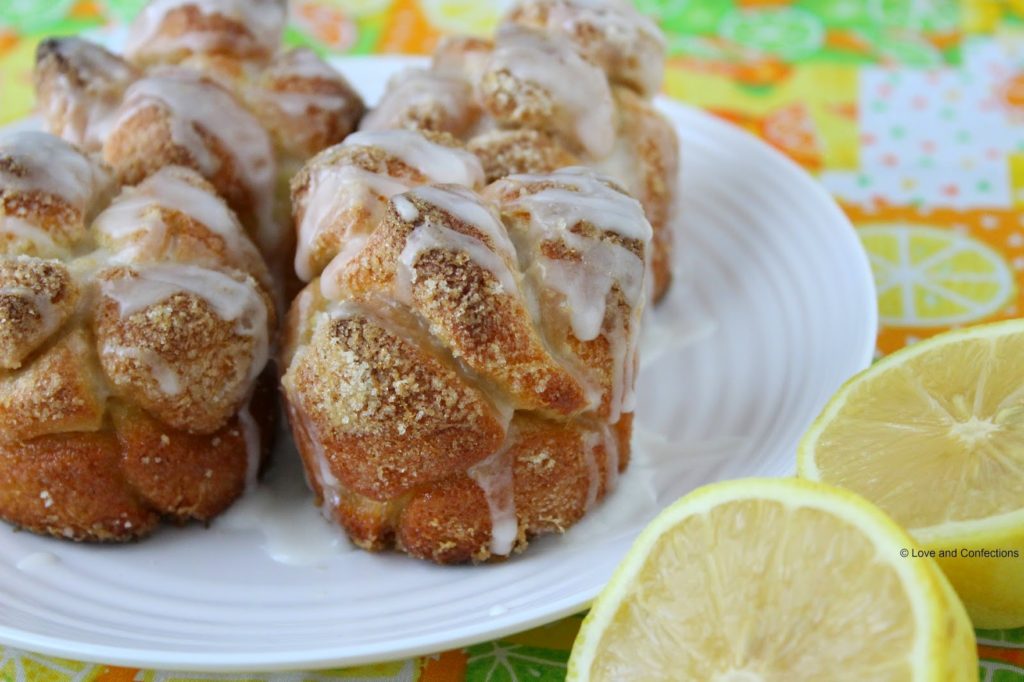 Lemon Breakfast Pull-Apart Muffins are extremely easy to make. The pre-made biscuit dough saves you time since you don't have to make it from scratch. The most time consuming thing is zesting the lemons, which is pretty easy with the KitchenIQ V-etched Better Zester. I have to admit, I am a bit picky when it comes to zesters and microplanes. After working for a few years as a pastry chef, I have zested my fair share of citrus. This zester was a pleasant surprise. I love how fine the zest was, and being able to measure the amount, instead of guessing was great.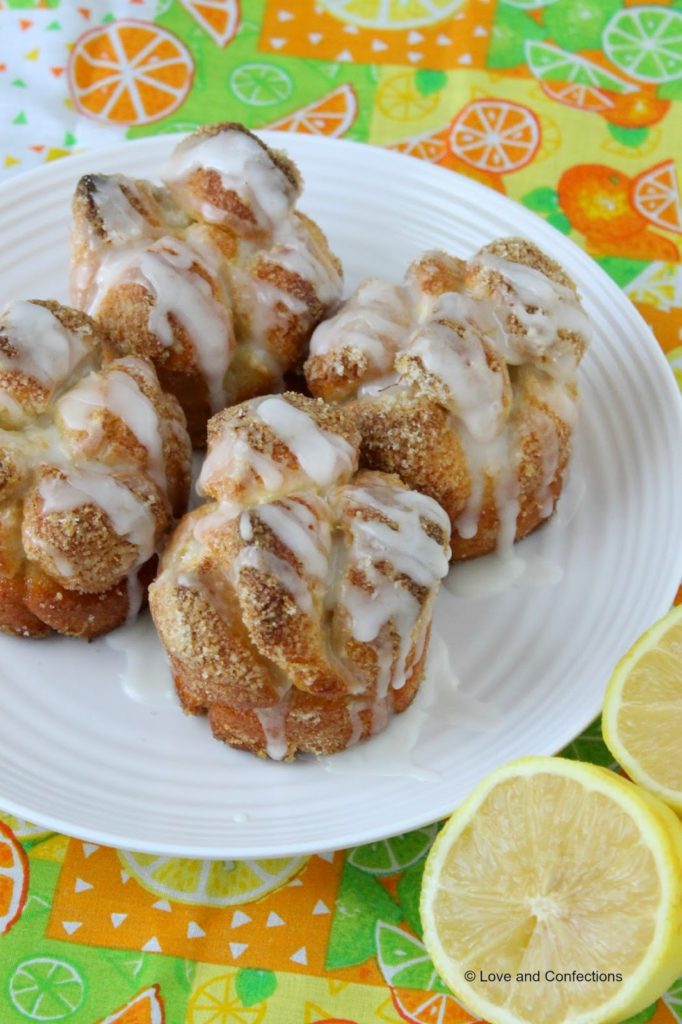 I also used the Casabella Citrus Juicer and Reamer for the icing. It was very nice to have the juicer right over a measuring cup. It didn't catch all the seeds, but it did get most of them – my lemon had a few small ones that I still had to fish out. The Casabella Large Silicone Muffin Pan was great because it is a non-stick surface and can go from freezer to oven without worry. The size is good for a morning muffin because it is just enough. Overall I like these products and will continue to use them in my kitchen.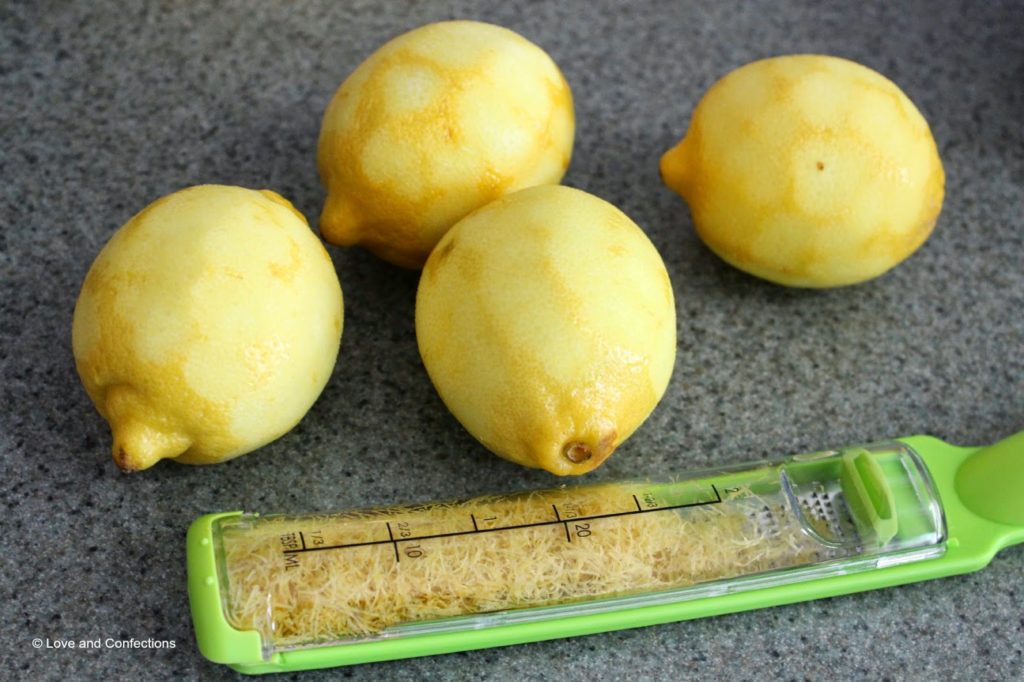 Lemon Breakfast Pull-Apart Muffins
A Love and Confection original recipe
Yield 4 large muffins
Click here for a printable recipe
Lemon Breakfast Pull-Apart Muffin Ingredients:
– 2 cans of 10 biscuits
– Zest from 2 Lemons
– 1/2 cup Granulated Sugar
– 1/2 cup Powdered Sugar
– Juice from half a Lemon
Lemon Breakfast Pull-Apart Muffin Directions:
1. Heat oven to 350F. Open the biscuit cans and cut each biscuit into fours.
2. Zest the Lemons and mix by hand into the Granulated Sugar, making sure to mix well. Roll biscuit pieces, a few at a time, into the sugar and divide evenly between the muffin cups.
3. Bake for 20-25 minutes, or until golden brown and cooked through when a toothpick is inserted into the center. Cool on a wire rack for 5 minutes before drizzling with the icing.
4. In a small bowl, whisk together the Powdered Sugar and Lemon Juice. Spoon over the muffins and enjoy!
Until next time,
LOVE & CONFECTIONS!
Disclaimer: I was provided with a zester, juicer and silicone muffin pan for review. KitchenIQ and Casabella is providing the same set for this giveaway to a Love and Confection reader. All opinions are my own.
Follow Love & Confections | Terri T. Miller's board Cakes & Quick Breads on Pinterest.