Meyer Lemon and Strawberry Parfait is a delicious and delightful way to start your day!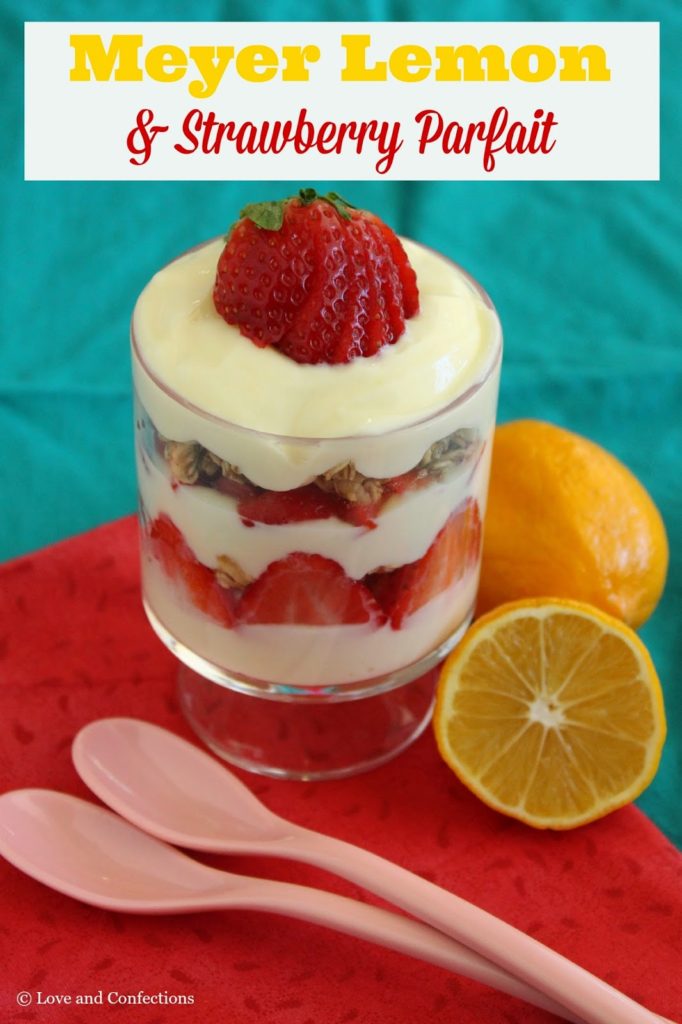 A couple weeks ago, I posted about some amazingly luscious and delicious Meyer Lemon Curd. I am still dreaming about it. Meyer Lemon season is gone, and I wish I had more of this stuff stashed away. I usually just dig in with a spoon, but sometimes I enjoy mixing it with yogurt and creating parfaits.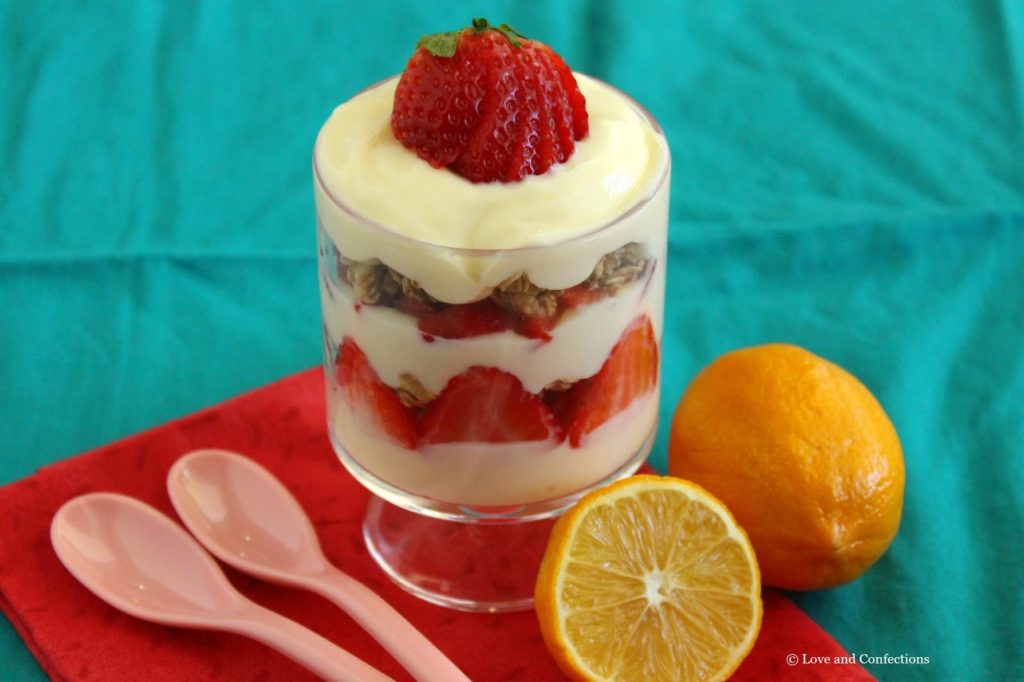 Recently, breakfast has needed to become easier. Toddler L&C is very active and most mornings my coffee is barely enjoyed while hot and often doesn't get remembered until it's cold a few hours later. That's where this parfait comes in. If you make the Meyer Lemon Curd the day before, you can whip up a delicious breakfast in no time. Easy and delicious breakfasts are the perfect way to start your day!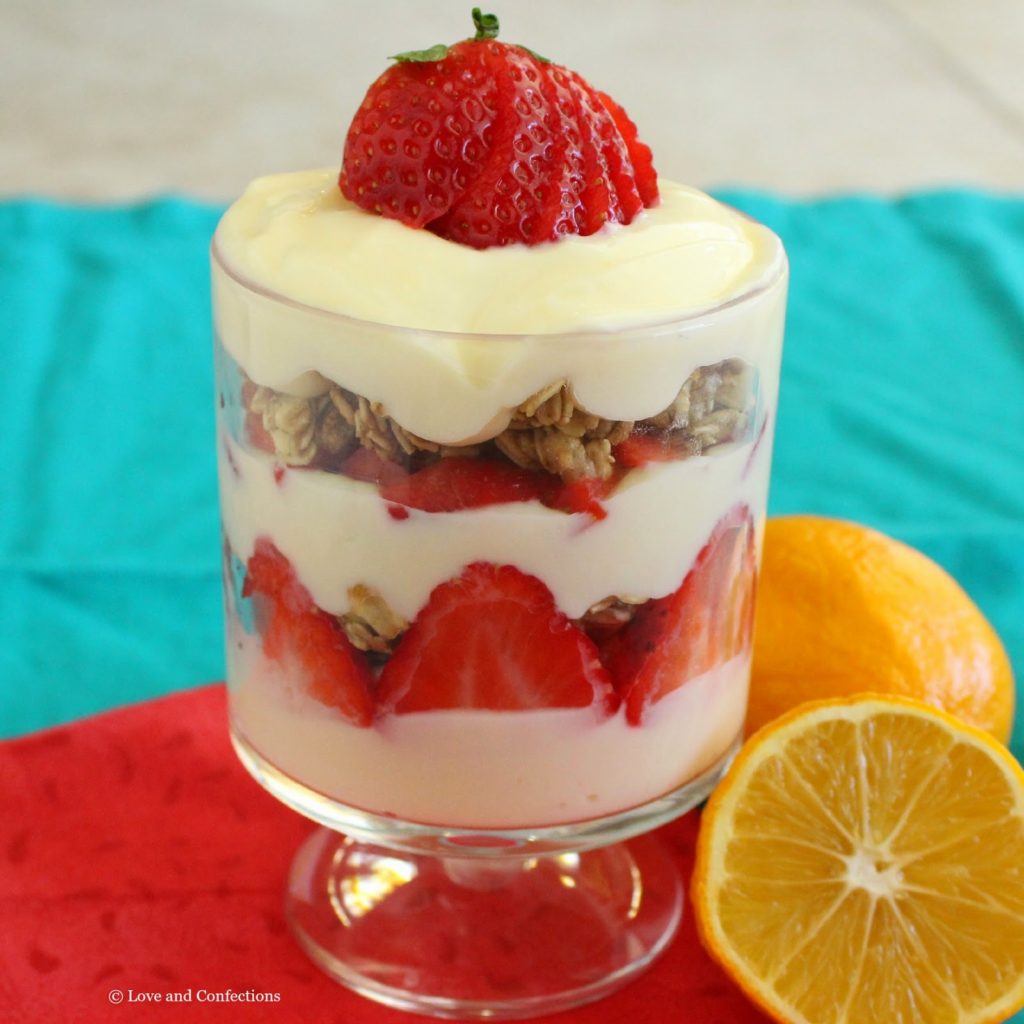 Curds are one of my favorite things to make because they are so luscious and full of flavor. You can use curds in parfaits, to flavor ice cream, or just eat it with a spoon – not that I have ANY experience in that what.so.ever. This parfait is exceptionally delicious, because it combines my love of meyer lemons and strawberries. If meyer lemons are not in season, you can always use regular lemons for the curd, it just won'e be as sweet.


Meyer Lemon and Strawberry Parfait
A Love and Confection original recipe
Click here for a printable recipe
Meyer Lemon and Strawberry Parfait Ingredients:
– 1/4 cup prepared Meyer Lemon Curd
– 1/4 cup Greek Yogurt
– 1/4 cup Granola
– 2-4 Strawberries, sliced plus more for garnish
Meyer Lemon and Strawberry Parfait Directions:
1. In a small bowl, mix the Meyer Lemon Curd and Greek Yogurt together. Use a parfait glass or bowl and layer the lemon/yogurt mixture with the Granola and Strawberries, beginning and ending with the yogurt mix. Keep refrigerated if not eating immediately. Can be refrigerated up to 8 hours, but the granola might not be as crunch. Enjoy!
Until next time,
LOVE & CONFECTIONS!