I recently hosted a bridal shower for my sister, KB. It was a garden party theme with peonies and pearls. KB loves anything and everything pink, so that was the color scheme Mom and I went with. We had it at a gold club near my place. They did some fantastic food, but they do not provide dessert. I knew I was going to make the desserts for the party anyway, so that didn't matter. I wanted to do a dessert buffet with a bunch of small desserts that everyone would enjoy.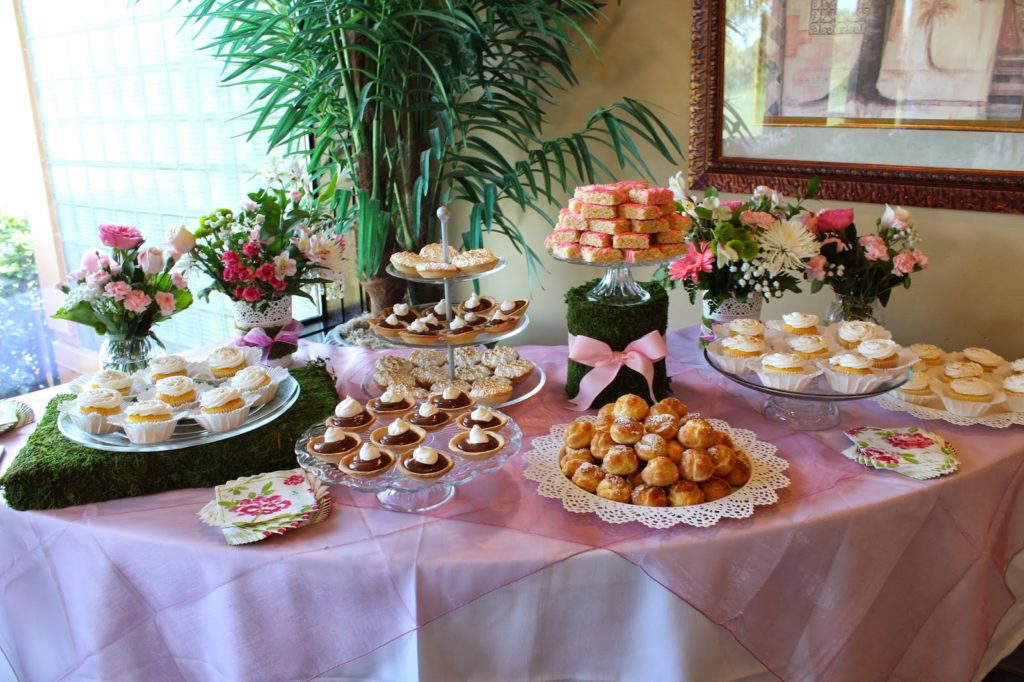 I planned a total of 5 desserts plus the favor was cake in a jar. I am lucky that I have such great friends to help me out. Denny made the mini tart shells for me, which helped out a lot since my 3-month old has been a bit cranky lately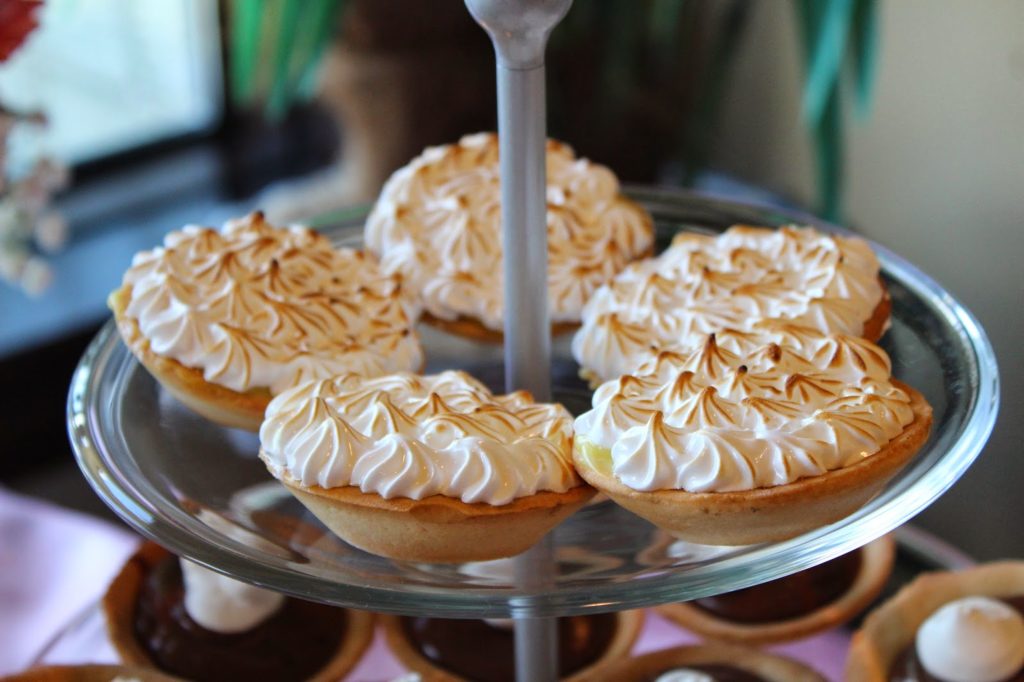 Mini Lemon Meringue Tarts
a Love and Confections original
Mini Lemon Meringue Tart Ingredients:
– Tart Shell Recipe
– Box Mix Lemon Pudding and Whole Milk as directed
– 100 grams Egg Whites
– 200 grams Granulated Sugar
Mini Lemon Meringue Tarts Directions:
– Prepare Tart Shells
– Prepare Lemon Pudding as directed on box for pie
– In the bowl of your stand mixer, make a double boiler, heat the Egg Whites and Granulated Sugar, whisking constantly and until the mixture is warm and the sugar has dissolved. Make sure the water does not touch the bottom of the mixing bowl.
– Place a piece of foil around the opening of the mixing bowl to trap the warm air. Egg whites whip better when warm, hence the double boiler. Using the whip attachment, whip on high until you have stiff peaks.
– Pipe onto filled tarts using a star tip just before serving. With a blow torch, toast the tops. Enjoy
Until next time,
LOVE & CONFECTIONS!