This is a little twist on the traditional Irish Soda Bread. I love the flavor the molasses gives to the bread and the crunch from walnuts is always a great addition. It is slightly sweet from the dark brown sugar and perfect warm, right out of the oven, with some butter and strawberry jam. I bet this would even be great with some cream cheese – tangy, sweet, nutty – I need to try that next!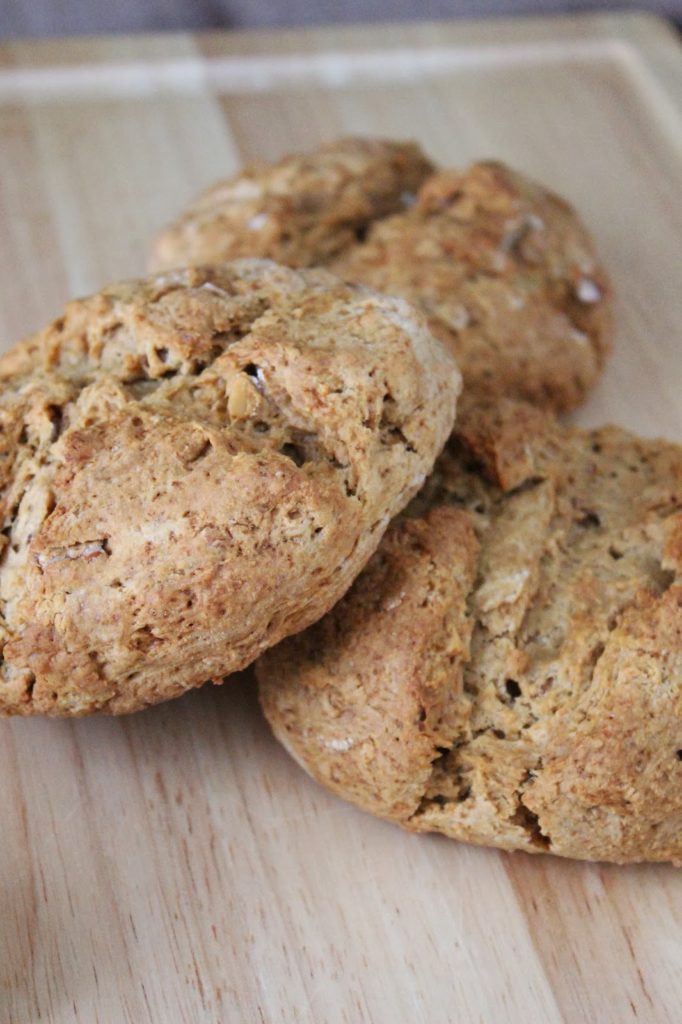 A bench scraper and bowl scraper are great tools for working with bread. I always keep them handy for scraping dough and batters out of bowls and also for cleaning up my work area. Some doughs, like this one, are very sticky and require more clean-up than others. I definitely recommend getting some if you want to work with dough – they make it easier.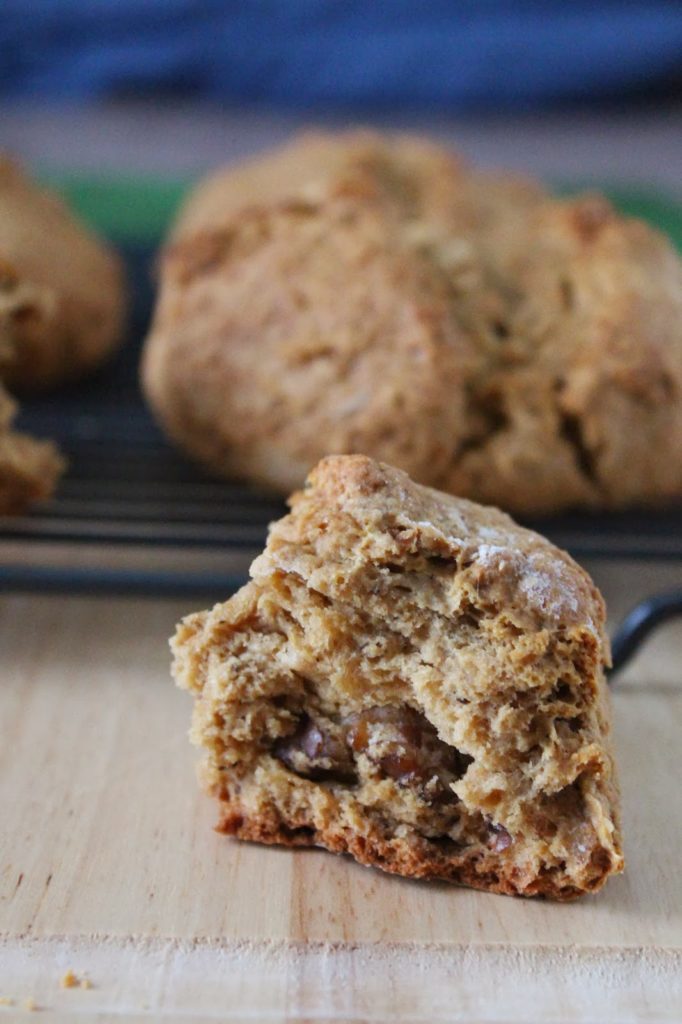 Mini Walnut Soda Bread
adapted from Epicurious
Mini Walnut Soda Bread Ingredients:
– 3 & 1/4 cups All Purpose Flour, plus more for dusting
– 1/4 cup Dark Brown Sugar, packed
– 1 teaspoon Baking Soda
– 1 teaspoon Salt
– 1/4 cup Unsalted Butter, chilled and cut into small pieces
– 1 cup Walnuts, toasted and chopped
– 1 cup Buttermilk, chilled
– 1 large Egg
– 2 tablespoons Molasses
Mini Walnut Soda Bread Directions:
– Heat oven to 375F and lightly flour a half sheet pan. Toast Walnuts for about 5 minutes in the oven while it is almost to temp.
– In a large bowl, whisk together the Flour, Dark Brown Sugar, Baking Soda and Salt.
– Using a pastry blender, knife or your hands, cut the butter into the flour mixture until it resembles a coarse meal. Mix in toasted Walnuts.
– Whisk together Buttermilk, Egg and Molasses in a measuring cup, then slowly add it into the flour mixture while stirring until it comes together to form a medium-to-firm dough.
– The dough will be soft and sticky. Turn it out onto a floured surface and knead the dough until it comes together, adding a bit of flour if it is too sticky. Flatten the dough into a small disk and cut it into 4 to 6 equal parts.
– Take each piece, roll into a ball, place on the half sheet, flatten and using a sharp knife cut a cross into the top of each mini loaf.
– Bake for about 25-30 minutes, until golden brown and a tester inserted comes out clean. Cool on a wire rack. Serve warm or room temperature. Enjoy!
Until next time,
LOVE & CONFECTIONS!