Mint Simple Syrup is a great sweetener for cocktail or cocktails. With little time and effort you can create a great tasting simple syrup too.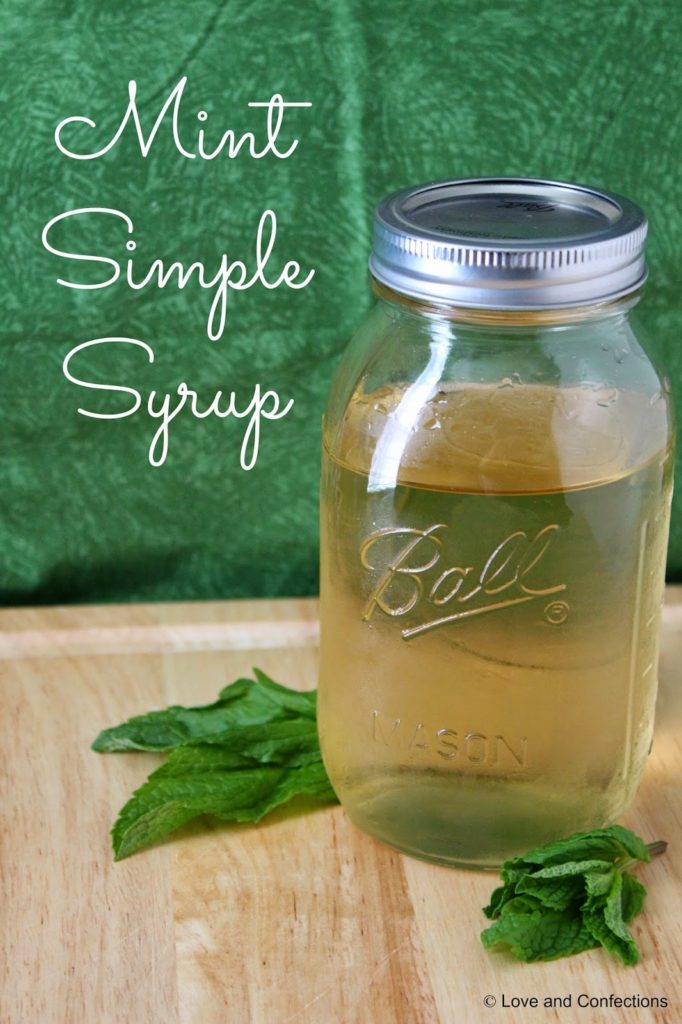 I absolutely love mojitos. I am definitely a rum kinda girl. Growing up in Miami, I was highly influenced by all the different cultures around me. I absolutely LOVE Cuban food and there were usually mojitos at all the parties I went to.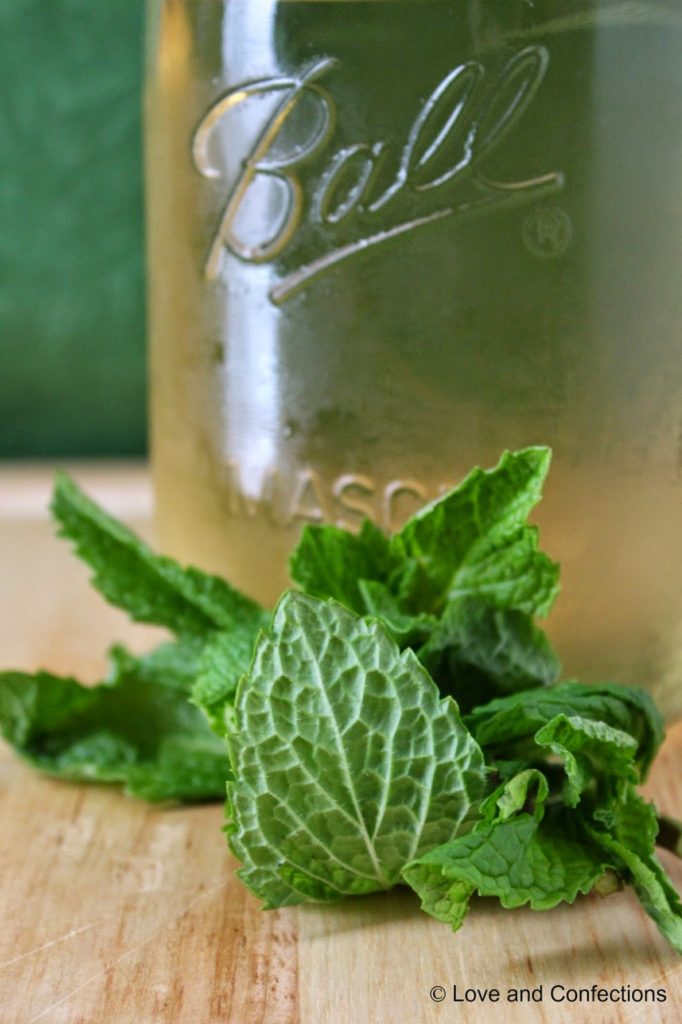 I am, however, not a fan of the muddled mojitos with mint leaves. I just don't like drinking or sipping through a straw and ending up eating mint. I would rather have the flavor than the actual leaves. I love a good classic mojito, but adding different tropical flavors make them even better. Pineapple and Strawberry are my go-to add-ins, and I love creating new mojito recipes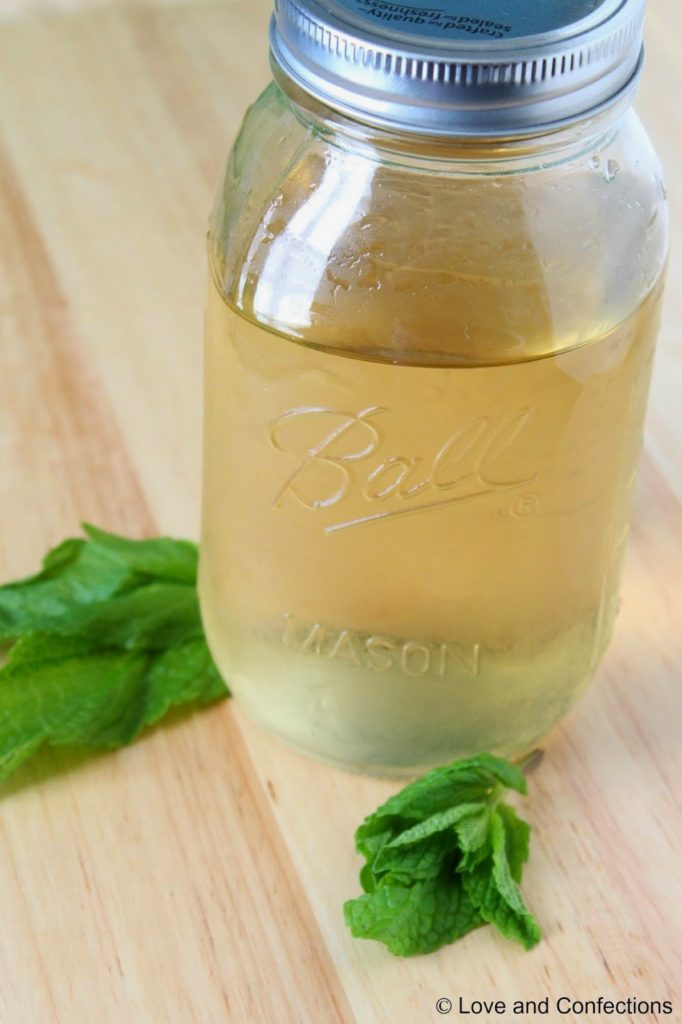 Tomorrow I have a fabulous Guava Mojito on the blog that uses this Mint Simple Syrup, so don't forget to come back for the recipe. It is definitely going to be a regular in the mojito rotation. Soak up those last Summer rays and enjoy some Mint Simple Syrup in your next cocktail!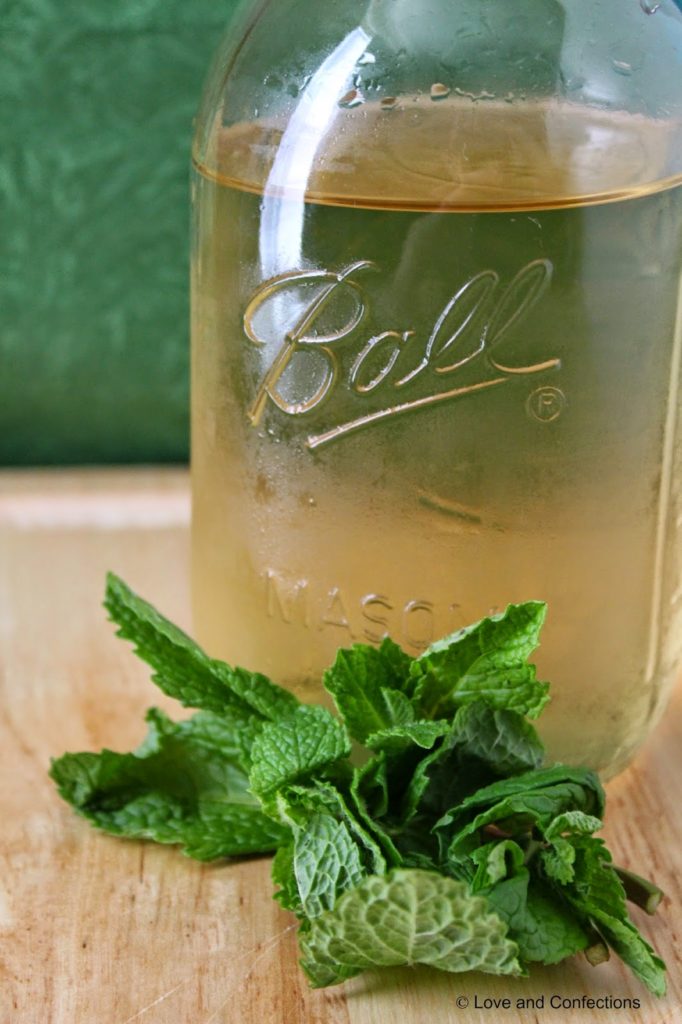 Mint Simple Syrup
a Love and Confection original
Mint Simple Syrup Ingredients:
– 16 ounces Water
– 16 ounces Granulated Sugar
– 10-15 sprigs Mint, washed and dried
Mint Simple Syrup Directions:
1. Heat Water and Sugar in a medium sauce pan until the sugar has dissolved, stirring occasionally.
2. Take the pan off the heat and add in the Mint and with a spoon, submerge it into the syrup. Cover with a lid and let it steep until the syrup comes to room temperature.
3. Discard Mint and store the Mint Simple Syrup in mason jar(s) in the refrigerator for up to 2 weeks. Enjoy!
Until next time,
LOVE & CONFECTIONS!
Don't forget to check out my other #SanibelBeachWeek recipes and round-ups