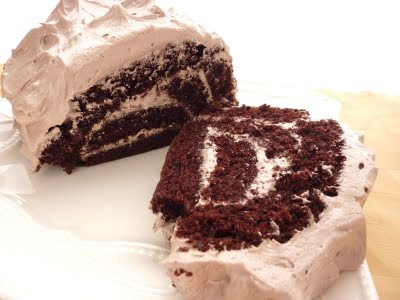 Chocolate and coffee – what a combination! Coffee enhances the flavor of chocolate, so combining the two works great.
It feels like I have been going nonstop these past few days. I am prepping everything for surgery tomorrow. I will be having my 2nd Carpal Tunnel surgery – this time on my right hand. I needed to clean everything in the house, do laundry, many, many dishes, and everything else I won't be able to do for a little while. Luckily, I have the greatest husband in the world, who is able to take care of me while I'm recovering. He cleans, He cooks – and most of the time he doesn't burn anything – He is the best.
I'm not as nervous as I was before my first CT surgery, but I still have worries. No one ever likes going to the hospital, getting IVs and anesthesia, and the recovery period. I am worried for one major reason. This will be the surgery on my dominant hand – my right hand. With the last surgery – you can read about it here – I was able to function a good deal, because I could still use my right hand. I am hoping that everything will go as smooth as the last surgery and that my fears are not necessary. Well, we'll find out.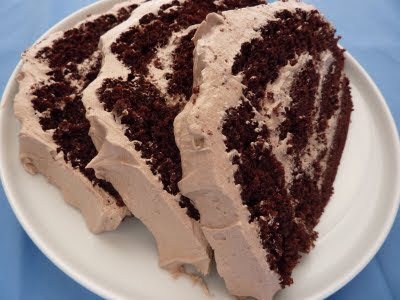 I have been doing a lot of baking this past week and weekend, so I will be able to have blog posts while I'm recovering, and you won't wonder if I've fallen off the face of the Earth. This recipe is always great for presentation, and it tastes pretty darn good too! It seems complicated, with the amount of ingredients and instructions, but it is pretty simple once you get started. This cake is a lot thicker than other roulades I have done. I might tweak it later in another recipe. Enjoy!
Here are a few secrets for the best buttercream:
– use room temperature eggs
– when the eggs/sugar are hot, wrap the mixer in foil. warm eggs whip better
– make sure you get stiff peaks from the meringue
Mocha Roulade
Buttercream adapted from Chef Steven Rujak at Sweet and Savory Seasons
Cake Ingredients Part 1:
– 80 grams Egg Yolks (about 4 egg yolks), room temperature
– 6 ounces granulated Sugar
– 6 ounces Vegetable Oil
– 4 ounces Water
– 1 teaspoon Vanilla Extract
– 1 tablespoon Espresso or Coffee
Cake Ingredients Part 2:
– 180 grams Egg Whites (about 6 egg whites), room temperature
– 6 ounces granulated Sugar
Cake Ingredients Part 3:
– 5 ounces All-Purpose Flour
– 3 ounces Cocoa Powder (I used Dutch-Processed Cocoa, but you can use whatever you have)
– 2 teaspoons Baking Powder
– 1 teaspoon Baking Soda
Cake Directions:
1. Preheat oven to 350F
2. Whip Egg Yolks with sugar until light in color (part 1)
3. Add Oil, Water, Vanilla and Espresso (part 1)
4. Sift all the dry ingredients together (part 3)
5. Add the sifted dry ingredients into the Egg Yolk mixture
6. Whip Egg Whites and Sugar in a separate bowl. Start with just the whites and once they become foamy, slowly add in all the sugar. Whip until stiff peaks form. (part 2)
7. Fold the whipped egg whites into the egg yolk/chocolate mixture. Mix the egg whites in 3rds. Start with 1/3 of the whites and mix to lighten the egg yolk/chocolate mixture. Take another 1/3 of the egg whites and gently fold into the batter. When the whites are almost all combined, add the last 1/3 of egg whites and fold into batter. Make sure you do not deflate the egg whites while folding them in the mixture.
8. Lightly grease a Half-Sheet Pan/Jelly-Roll Pan (9×16). Place a piece of parchment on the bottom and lightly grease that as well
9. Gently spread the batter into the pan. Level the mixture with an off-set spatula
10. Bake for 15-20 minutes, until the center springs back when touched and a toothpick comes out clean
11. Let it cool completely in the pan.
Buttercream Ingredients:
– 6 Egg Whites, room temperature
– 2 cups granulated Sugar
– 1 pound unsalted Butter, room temperature
– 15 ounces Powdered Sugar
– 1 ounce Cocoa Powder
– Vanilla Extract to taste
– Coffee Extract to taste
Buttercream Directions:
– For those of you familiar with types of buttercream, this is a Swiss Meringue recipe.
1. In a bowl of your stand mixer, add the Egg Whites and granulated Sugar
2. Whisk together and place over a pot of simmering water – while being careful the water does not touch the bottom of the bowl!
3. Continue to whisk until the egg and sugar mixture are warm, and the sugar is dissolved. You can use your fingers to tell the temperature and to see if the mixture is still gritty with sugar, while making sure you don't cook the egg whites too much. It should be warmer than room temperature.
4. Place bowl on stand mixer, attach whip and whip it on high.
5. Place a piece of foil completely around the bowl and your mixer. The warmer the egg whites are, the better they whip. The foil keeps them warm.
6. Remove the foil after the whites reach room temperature (feel the bottom of the mixing bowl. If it is cool to the touch, then you are okay to proceed.
7. Add in the Butter and mix on high speed until incorporated
8. Add the Powdered Sugar and flavorings and mix on high for 3 minutes.
9. Transfer to a bowl and reserve until you are ready to use.
Until next time,
LOVE & CONFECTIONS!