This Molasses Apple Pie Parfait is a delicious and unique twist on the classic apple pie. Molasses cookies, cinnamon-spiced Crème Chantilly and caramelized apples are layered in jars for an easy make-ahead Fall dessert. Top with salted caramel sauce for a decadent treat!
This post is sponsored by Dixie Crystals. All opinions are my own.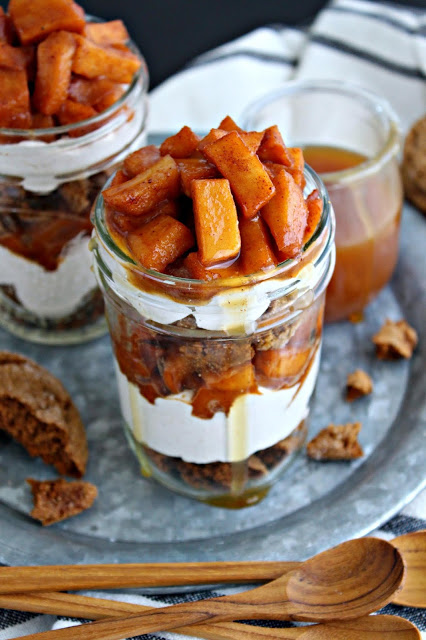 Apples, warm spices, salted caramel sauce, and molasses cookies come together in the perfect Fall dessert. Parfaits are a great way to create beautiful desserts for a crowd during the holiday season.
I love holiday desserts, but when it comes to holidays, easier is usually better. While I do love pie, they are not my favorite dessert, unless it has a graham cracker crust. I am a picky pie person, because some crusts are just over-baked or flavorless, and no one wants a less-than-stellar holiday dessert – that's what we save room for!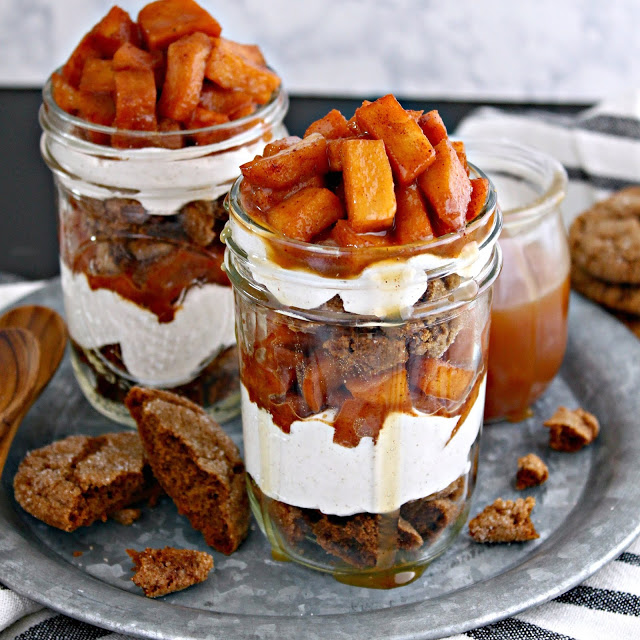 Everything for this dessert can be made in advance, so you don't have to worry about rushing to make something last minute. The apples are cooked until just tender with some dark brown sugar, to enhance that wonderful molasses flavor.
I could eat these molasses cookies by the handful, but I did manage to save some for the parfaits. I would recommend making an extra batch just to have around during the holidays. They are crisp around the edges and deliciously chewy in the middle –
the perfect spiced cookie, aside from Ginger Crinkles
! They would even look good dressed up in some
white chocolate with sprinkles
!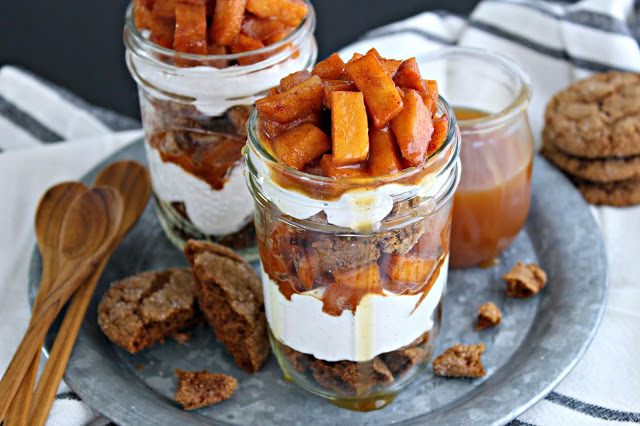 Creme Chantilly and Salted Caramel Sauce round out the delicious medley. There is something about salted caramel that I just can't get enough of. I am totally a salty-sweet girl, and often go for salted caramel anything if it's on a dessert menu. The sauce gives that little bit of salty goodness so the parfait is just sweet enough.
I hope you have a delicious holiday season and take it easy with my make-ahead Molasses Apple Pie Parfait!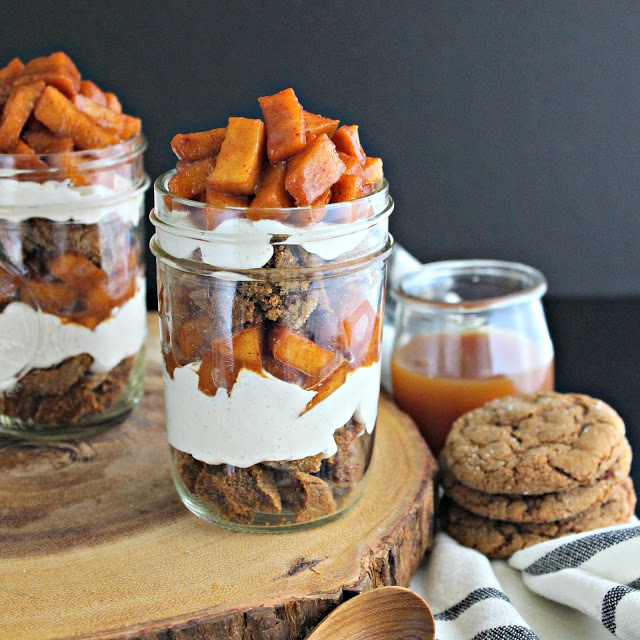 Until next time,
LOVE & CONFECTIONS!