This post was sponsored by Fresh From Florida as part of an Influencer Activation for Influence Central, however all opinions expressed are my own.
Spring brings an abundance of Fresh From Florida fruits and vegetables that the whole family enjoys!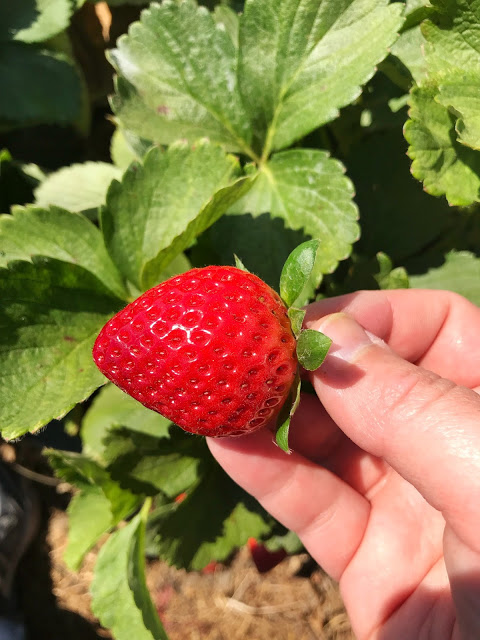 Some parts of the country are still covered in snow, but here in Florida, we are enjoying the sunshine and beautiful
Fresh From Florida
produce! I was born and raised in Florida and have never lived anywhere else. We are lucky to have such beautiful and delicious produce available this time of year, especially strawberries, tomatoes, mushrooms, cabbage, and much more.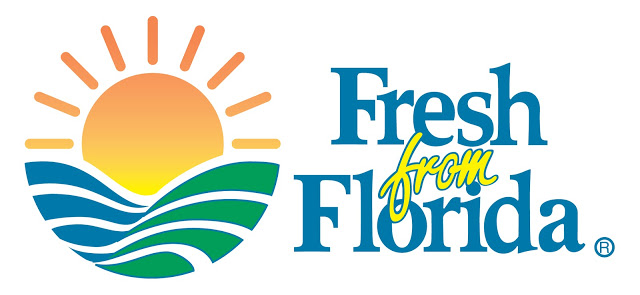 When I shop at Publix, I look for the Fresh From Florida signs and packaging in my produce section. If we don't get something at a u-pick or farmer's market, we try to buy local from our grocery store. I love being able to know that the fruits and veggies I am feeding my family are grown right here in our state.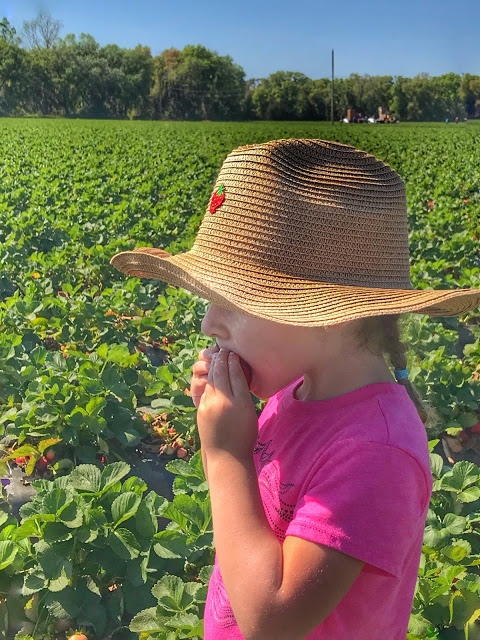 Strawberries are our favorite snack right now. They are so juicy and sweet – perfect for eating as-is, but I use them in my baking and daily smoothies too! Strawberries on top of angel food cake is a family favorite, and my little one loves to share strawberry smoothies with me in the morning. Our smoothies are packed with nutrients and vitamins from fresh Florida berries. Did you know that you can roast strawberries? It makes them even more sweet and delicious. A tiny bit of sugar and some vanilla extract take the berries from great to extraordinary!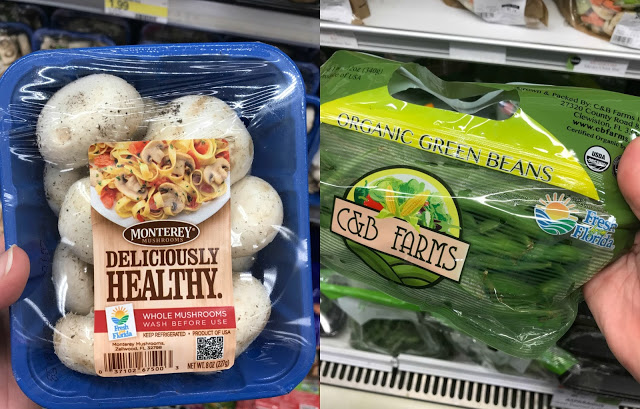 We cook snap beans at least once a week with our dinners. Mushrooms are almost always on our meal planning menu too. When writing our grocery list, I like to have options, so we usually add fresh cabbage and peppers to the list as well. A lot of these fresh vegetables are great not only cooked in meals, but to have as snacks throughout the day. I love being able to provide a nutritious option. Sometimes the veggies are paired with hummus, dip, or even some cheese to add protein.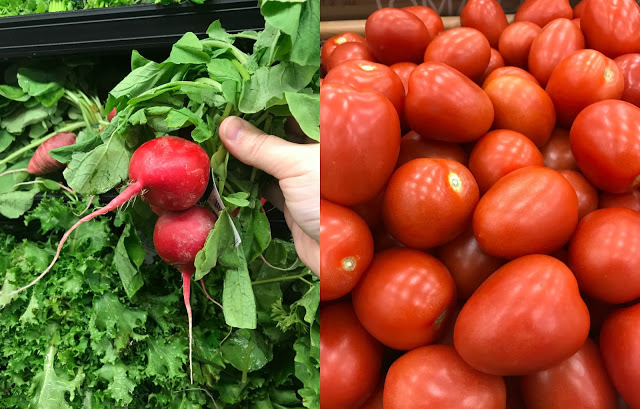 We always have a bowl of beautiful, red tomatoes on the counter to use in sandwiches and salads. I love making Caprese salad with basil from our garden too. There is nothing like using fresh Florida produce made available year-round from Florida farmers!
What are your favorite Fresh From Florida ingredients? Do you have a tried and true or family recipe using fresh Florida produce?
You can find delicious Fresh From Florida recipes on their website, as well as follow on Facebook, Twitter, Instagram, and Pinterest.
Until next time,