I have had the pleasure of working alongside and becoming friends with Denny Gruendner, a German Master Baker.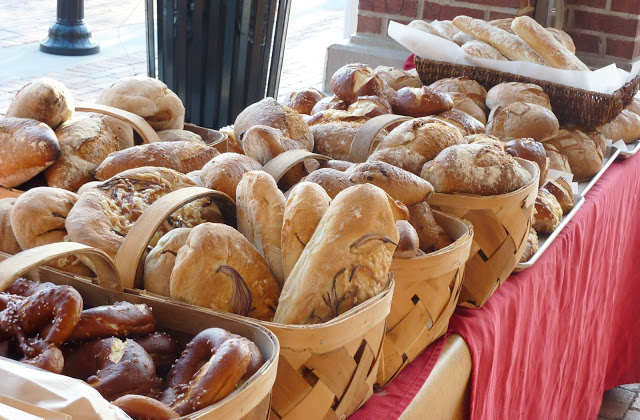 Denny has been a great mentor since the first day I started working with him. If you have visited either the Winter Garden Farmer's Market (
Saturdays 9-1
) or the Lake Eola Farmer's Market (
Sundays 10-4
) you would have seen him. He still works for a bakery I used to, and I can't wait for him to own his own bakery someday soon!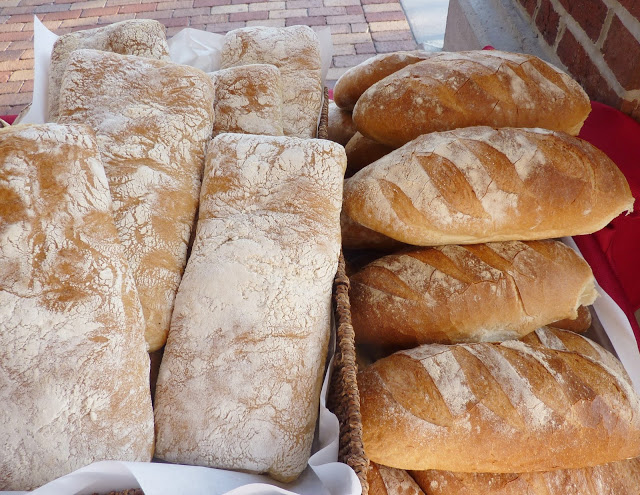 Denny makes amazing breads and baked goods, and they are preservative free. In addition to the classic French Baguette, he makes a German Country Loaf, German Country with Swiss Cheese & Onions, Multi-Grain Bread and Ciabatta. He sometimes makes special items like Sourdough, Focaccia, Braided or Tomato & Mozzarella Loaf.
He also does Viennoisserie (baked goods made from a yeast-leavened dough or puff pastry, that has added ingredients to make it richer than regular bread). His variety of croissants can include Plain, Chocolate, Almond, Spinach & Cheese, Ham & Cheese, and Tomato & Mozzarella. He also has Cinnamon Twists, Raspberry Twists and Palmiers (Elephant Ears).
Some of Denny's signature and authentic items are Pretzels and Strudel. The Pretzels come three ways: traditional Pretzel, a Pretzel Roll and a Pretzel Roll with Swiss Cheese. The Pretzels are best enjoyed with a cold beer – which you can get from one of the Lake Eola Farmer's Market vendors. The Apple Strudel is heavenly, especially served warm with some Vanilla Bean Ice Cream.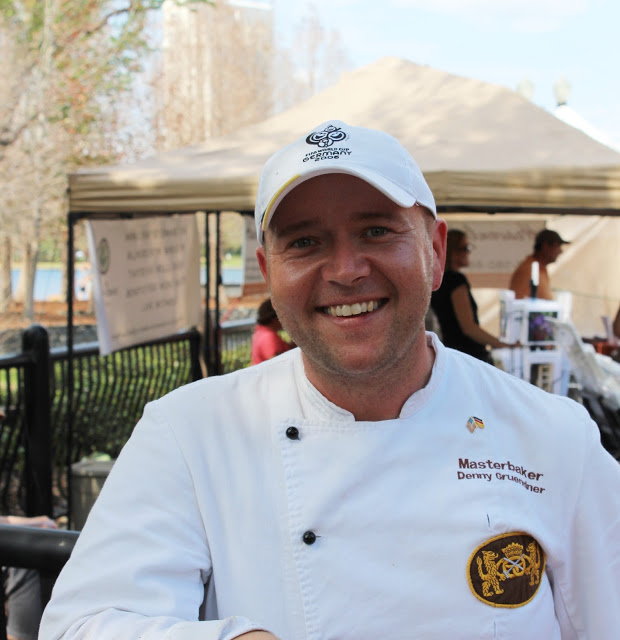 Denny is very knowledgeable and is more than willing to suggest a bread or pastry for your needs. If you stick around his table long enough, you'll hear him go from speaking English with one customer straight into German with the next. If you happen to go to either of those markets, I highly encourage you to grab a croissant to eat while you walk around and a loaf of bread for later. Tell him Terri sent you.
Until next time,
LOVE & CONFECTIONS!