Today is National Watermelon Day and what better way to celebrate than with a few watermelon cocktails. These drinks are a great way to cool down in this hot, Summer month. You can easily play with the ingredients to fit your taste.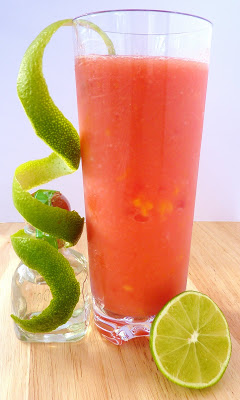 I happened to have some mango in the house – which is unusual. The only reason I had it was because it was already cut up and frozen. My Mom is allergic to the mango sap, but she can eat the mango fruit if someone peels it for her. I had the mango because it is a healthy option to blend with yogurt for a morning smoothie.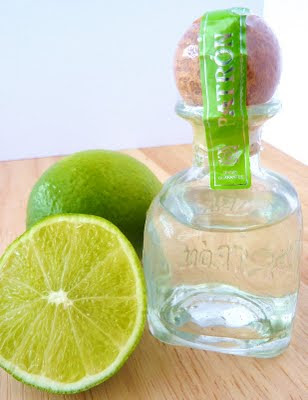 The mangoes needed to be used up, and what better way to combine them with watermelon and alcohol? I had a cute little nip of tequila at home too. It turned out good – for someone who likes both mango and tequila. This recipe is definitely a crowd-pleaser because of the great tropical flavors. I gave it a try, so should you.
Watermelon Mango Margarita
A Love and Confections original recipe
Watermelon Mango Margarita Ingredients:
– 3 cups seedless Watermelon, diced
– 2 cup Mango, diced
– 2 ounces Tequila
– Juice from 1 Lime
– 1/2 cup Agua de Sandia (Watermelon Water)
– Crushed Ice
Watermelon Mango Margarita Directions:
1. Place all ingredients in blender and combine until desired consistency. Pour into glasses and enjoy!
Until next time,
LOVE & CONFECTIONS!